Best Nursing Pillows of 2021
Best Nursing Pillows of 2021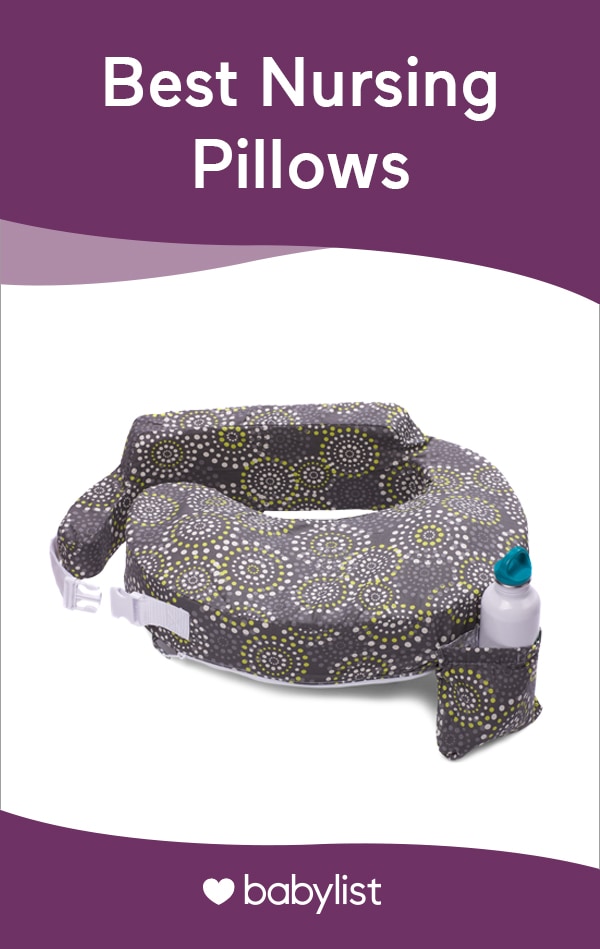 If you're breastfeeding, the process can be exciting as well as a bit tricky. A nursing pillow is a product to have by your side to make the experience easier.
What is a Nursing Pillow?
For most people, there's a learning curve when it comes to breastfeeding. There will be lots of little things to get the hang of, including getting your little one into a good nursing position that's comfortable for both of you.
A nursing pillow helps with this by propping your baby up next to your breast—it takes the load off of your arms having to do all the work of supporting your newborn (since newborns have no head-and-neck control). You'd be surprised at how even a tiny baby becomes surprisingly heavy to hold in the same position for an extended time.
Nursing pillows sit in your lap and wrap around your body, providing a stable and comfy surface to position your newborn at the breast. They also reduce neck, arm and back strain for you, which can help make nursing more enjoyable.
Do You Need a Nursing Pillow?
It's definitely not required to have a nursing pillow—you can breastfeed effectively using just a regular pillow. But many new moms find the special design and bonuses of nursing pillows to be super useful during the first months. If you don't plan to breastfeed, a nursing pillow can still be great for making bottle feeding more comfortable too.
When Do You Need a Nursing Pillow?
You'll most likely use a nursing pillow every time you breastfeed, which can be a dozen times a day (or more!). After the first 4-6 months, your baby will have more head and neck control and you may no longer need the pillow. Plus, you may have gotten the hang of nursing comfortably on your own by then.
However, nursing pillows can still be used for supervised tummy time or as a spot to cradle babies who can't yet sit up on their own. Many babies fuss a lot on the floor for tummy time in the beginning, so a nursing pillow can be used in transition to help prop them up. It gives them a better view and more interaction with you and their toys.
Choosing what's right for you
Choosing the best nursing pillow for you can help make breastfeeding a little easier. Think about where and how you'll be feeding and decide on a product that will be useful for you. With hours of nursing ahead, you should feel as supported as possible!
This information is provided for educational and entertainment purposes only. We do not accept any responsibility for any liability, loss or risk, personal or otherwise, incurred as a consequence, directly or indirectly, from any information or advice contained here. Babylist may earn compensation from affiliate links in this content. Learn more about
how we write Babylist content
.
The freshest in parenting this week, delivered to your inbox