Best Toddler Pillows of 2023
Best Toddler Pillows of 2023
When your toddler goes from their crib to a bed, they'll come for the big-kid bedding, but stay for their comfy toddler pillow.
Babylist editors love baby gear and independently curate their favorite products to share with you. If you buy something through links on our site, Babylist may earn a commission.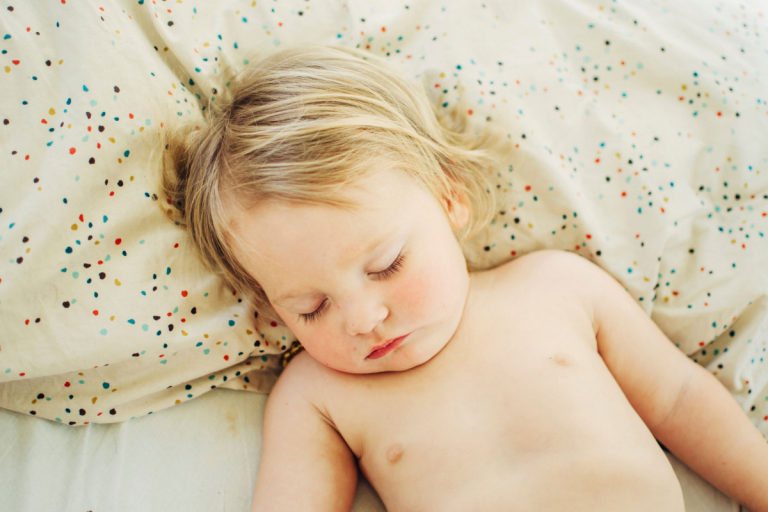 Even though your toddler is still lightyears away from being able to decipher between cotton-percale, sateen and linen bedding or have the slightest clue about the meaning of thread count, they still know what's up when it comes to comfort and sleeping soundly. Cozy toddler bedding is one thing, but a huggable toddler pillow that they can rest their tiny head on and drift off to sleep with, without tossing and turning too much, is another.
A toddler pillow is not just a scaled-down version of a standard pillow. Once your little one is old enough to use a pillow of their own (remember, nothing in your little one's crib before their first birthday, at the earliest), looking for one with "toddler" in its name ensures you're selecting a product that's ergonomically crafted with the right support and proper alignment for their size and growing stature. Remember that every child is unique, so what works best for one toddler might not work for another; as a general rule, though, you'll want to prioritize small, firm pillows with "breathability, mold and mildew resistance and, if possible, machine washability," says Brandi Jordan, MSW, IBCLC, pediatric sleep expert, newborn care specialist and founder of The Cradle Company. "Since the toddler will likely breathe into the pillow, parents might also want to consider materials that are made with organic components and free from any harmful chemicals or potential contaminants."
Read on for some of our favorite toddler pillows and helpful hints for when you're ready to start shopping!
Babylist's Top Picks for the Best Toddler Pillows
In This Article
Best Pillows for Toddlers
Best Pillow for Toddlers Transitioning from Crib to Bed
Most pediatric sleep consultants would agree that the safest time for a toddler to start using a pillow is when they've successfully transitioned out of their crib and into a toddler bed (more on that below). They've gotten used to sleeping on a flat, yet firm crib mattress throughout infancy, so you don't have to rush introducing a pillow into their toddler bed—especially if it's too puffy or overwhelming. ergoPouch's Organic Toddler Pillow is great, because its one-inch, low-profile height matches your toddlers' unique spinal alignment, preventing their neck from tilting upward at an unnatural and awkward angle. It provides gentle, graduated elevation to support the natural curvature of their neck all while maintaining a comfortable and neutral sleeping position. And since the pillow is crafted from organic and hypoallergenic GOTS-certified cotton, it's free from harmful chemicals and allergens (ideal if your kiddo has skin sensitivities or medical concerns like eczema or asthma). The Sage colorway is perfectly gender-neutral, as well!
You can always scale up as your toddler gets used to sleeping with a pillow, but when you need something to start with, this is a fantastic choice.
Best Organic Toddler Pillow
Serving as a nod to Jordan's note about the appeal of organic materials, especially if your toddler likes to sleep with their mouth pressed up into the pillow, is Avocado's Organic Toddler Pillow. The pillow's 100-percent GOTS-certified organic cotton cover is not only soft against delicate skin, it also does wonders to wick away moisture (kiddos sweat, drool and mouth breathe, a lot!) and promote a cool and comfortable sleep. As for its inner fill, 100-percent GOLS-certified organic latex provides structural support and aids in temperature regulation, while organic kapok fiber, a sustainable, hypoallergenic and vegan alternative to traditional down feathers, gives the pillow a luxe and plush feel. For a first foray into organic bedding, this pillow is it.
Best Toddler Pillow for Any Style
When you start your search for the best toddler pillows, you're bound to come across the KeaBabies My Little Dream Pillow—it literally tops every best-of list for its impressive form factor and, even more noteworthy (because we've yet to meet a toddler who doesn't go wild for color), colorway variety. The pillow sports a three-inch loft (height), soft, natural cotton pillowcase and shell and an ergonomic design that offers essential support for your little's developing neck and spine. Our favorite part, though, is its wide range of whimsical colors and prints. From doughnuts and dinos to robots and rocketships, the creative sketch work on these pillowcases will bring some personality and imagination to your toddler's new digs (their bed, of course!), and, with any help, get them to stay in their bed throughout the night. That's the dream, if you ask us!
Best Parent Pillow Scaled-Down for Toddlers
You don't want to give your toddler just any old pillow, as their bodies are still growing and they need proper alignment of their head, neck and spine. But if your preferred pillow purveyor—one that always steps up to the plate with quality, safe, innovative and comfort-forward designs—sells a favorite in miniaturized form), you can rest assured that the toddler version is probably up to snuff, too. Like its adult counterpart, the Coop Home Goods Original Toddler Pillow is thoughtfully designed with optimal head and neck support in mind—shout out to the brand's signature customizable level of firmness that you can achieve via the removable memory foam and microfiber filling. And because the case is crafted from tightly-woven, hypoallergenic and antimicrobial bamboo fabric, it's soft and gentle on the skin while also being super hygienic (no dust mites and allergens here!). If nothing else, the 2,000+ 4.6-star ratings on Amazon might give you an idea of this pillow's performance with the toddler crowd.
Best Adjustable Toddler Pillow
Your toddler will grow leaps and bounds from the time they start using a toddler pillow to the time they transition over to a youth or "big kid" pillow, which often precipitates shifts in how they sleep (their position) and what they like to sleep on (like adults, toddlers may very well favor a flatter or fuller pillow). An adjustable design perk like A Little Pillow Company's Adjustable Loft Feature is helpful because you can fine-tune the thickness to accommodate your child's fluctuating sleep habits and their head and neck alignment. The pillow's 13 x 18-inch dimension is perfect for small sleepers, but moreover, by adding or removing the hypoallergenic, extra-soft and plush Flex-Fill (it's made from 100-percent recycled BPA-free plastic bottles), you can achieve "just-right" levels of support for your little. And the whole process is effortless via the discreetly-placed zipper on one end.
Pro tip: If you want an extra measure of security, consider the brand's toddler-size flap style (or inner tuck style) pillowcase. It's an additional expense, but it's worth it because it keeps the pillow snug and secure inside without any loose fabrics to pose a suffocation risk.
Best Bamboo Toddler Pillow
If you're looking for a toddler pillow with built-in breathability, premier softness and sustainability at its forefront, you can do no wrong with bamboo. Even the name—The Bamboo Is Better Toddler Pillow—hints at its superpowers, but we'll do you one better with the pillow's actual benefits, not just the fluff. The bamboo cover is generously filled with cooling gel shredded memory foam, which keeps the touch cool for your toddler—especially if they sleep hot—and naturally supports their head and the contours of their neck. Bamboo fabric is innately super soft, but it's also extremely breathable courtesy of the natural micro-gap fibers that promote excellent airflow and circulation. Beyond its eco-friendliness (bamboo is one of the most renewable resources on the planet), the pillow is also equipped with a removable, machine-washable bamboo cover that retains its shape and is built to last. And it'll only get softer each time you throw it in the wash.
Best Toddler Travel Pillow
Have comfy pillow, will travel. Consider that your toddler's mantra when you're on the go or gearing up for a family vacation, and be prepared with the Moonlight Slumber SleepyTyme Toddler Pillow. This 13 x 18-inch pillow is the perfect size for naps on a plane or sleeping somewhere that isn't their own bed. It's filled with Fushion Fiberfill, the brand's proprietary synthetic down alternative, which promises not to flatten or clump over time. And with a simple white cotton/polyester blend cover, you can machine wash it as soon as you've returned home from your trip—because let's be honest, when your toddler has it in tow, they'll be putting it through the wringer. It also sells for less than $15, which is a total steal.
Best Budget-Friendly Toddler Pillow
What's better than a single, much-loved pillow for less than $15? Two of them for $15.99! That's what you'll get with this two-pack of 13 x 18-inch toddler-sized pillows from Utopia Bedding. Parents rave about the perfectly-balanced amount of fill in the pillows (no bent necks or sore-upon-waking here!), and we're big fans of the premium satin stripe fabric—choose white for a minimalist look or any one of the five other colorways for a more toddler-approved vibe. The only thing slightly frustrating about this budget-friendly duo is that it's spot clean only. You can certainly purchase separate pillowcases to wash regularly instead, that'll just up the expense.
How We Chose Our Best Toddler Pillows
We consulted expert Brandi Jordan, MSW, IBCLC, a board-certified lactation consultant, certified Gentle Sleep Coach, newborn care specialist and postpartum doula. She founded The Cradle Company in 2009, and has been offering pediatric sleep consultation services for well over a decade.
We utilized insight from the Babylist editorial team, including Danielle Halibey, a mom of three and trusted resource for new and expecting parents looking for pregnancy and postpartum must-haves, baby and toddler gear and thoughtful gifts for everyone in their "village" (as in, "it takes a").
We vetted hundreds of testimonials from real parents on Babylist and Amazon.
When Can Your Toddler Start Using a Pillow?
We spoke with Brandi Jordan, MSW, IBCLC, pediatric sleep specialist and founder of The Cradle Company to get an overview of the safest time to introduce a toddler pillow—and she filled us in on the most up-to-date recommendations by the American Academy of Pediatrics (AAP), as well as her own suggestions to clients reaching this new reality with their toddlers.
According to Jordan, simply waiting on your child to turn "one year old is no longer the standard recommendation." The latest hallmark set by the American Academy of Pediatrics is to hold off until your toddler is two years old, because "there is still a risk of suffocation with extra materials in the bed for anyone younger than two years of age." Stomach sleeping isn't a clear-cut milestone ahead of safe pillow sleeping, either, notes Jordan— "the official position by the AAP and most experts is that just because a child is stomach sleeping they are not completely out of the woods when it comes to using a pillow."
From a developmental standpoint, here's what Jordan says your child should be able to do prior to using a pillow—in addition to not having any underlying mobility concerns that haven't yet been addressed by a medical professional.
Sitting up on their own
Crawling
Pulling up to stand
Walking
Sleeping in a toddler bed, not a crib
Your toddler might display other non-developmental, but still-important cues that can be indicative of readiness, as well. Keep an eye out for your child:
Requesting a pillow themselves
Propping themselves up on bedding, stuffed animals etc. to simulate pillow use
Using adults pillows or sibling pillows in their home or daycare (moreso making a note of what their peers are sleeping on and expressing interest themselves)
What to Look for in a Toddler Pillow
When you're starting your search for a toddler pillow, be sure to prioritize safety, ease of maintenance and comfort-forwardness. Doing so will guarantee a safe and comfortable sleeping experience for your child and peace of mind for you.
Safety Considerations
Choking Hazards. Opt for pillows with secure construction (no ripped or exposed seams or loose pillowcases) and avoid ones with small parts, decorative elements or detachable components—like buttons—that could pose a choking hazard.
Firmness. Choose a pillow that is firm enough to provide support, but not overly rigid. The right balance between comfort and proper alignment is key.
Breathability. Look for pillows crafted with hypoallergenic and naturally breathable materials that enable proper air circulation. This not only reduces the risk of suffocation, it ensures a more comfortable and even cooler sleep for your kiddo.
Easy Maintenance
Removable Cover. Look for a pillow with a removable cover that is easy to take off and put back on. A zipper closure can help out, but an envelope or fold-over cover is even safer.
Machine-Washable. Machine-washable is one of the best buzzwords out there. And since toddlers are prone to spills and accidents, being able to toss the cover in the washing machine without creating wear and tear (sometimes it even makes the pillowcase/cover softer!) is game-changing.
Durable Materials. Choose materials that can withstand frequent washing without losing their quality. Durable materials will maintain their shape and softness in spite of numerous wash cycles.
Comfort and Alignment
Proper Alignment. Select a pillow that provides proper alignment for your toddler's head and neck, which means they'll be sleeping with a natural posture, not too far forward or backward.
Softness and Sensitivity. Look for a pillow with a comfortable and gentle cover (if you can find something hypoallergenic, that's a bonus!) that feels nice to cuddle up with and won't irritate your child's delicate skin.
Filling Material and Adjustability. Explore different types of pillows like memory foam, shredded foam or natural, recyclable fiber clusters that can offer the right combination of comfort and support. And then choose an adjustable silhouette, with customizable fill levels and/or moldable contouring around the head and neck, that will grow with your toddler.
This information is provided for educational and entertainment purposes only. We do not accept any responsibility for any liability, loss or risk, personal or otherwise, incurred as a consequence, directly or indirectly, from any information or advice contained here. Babylist may earn compensation from affiliate links in this content. Learn more about
how we write Babylist content
and
review products
, as well as the
Babylist Health Advisory Board
.
The freshest in parenting this week, delivered to your inbox