Best Swaddles of 2017
Last Updated: January 2, 2017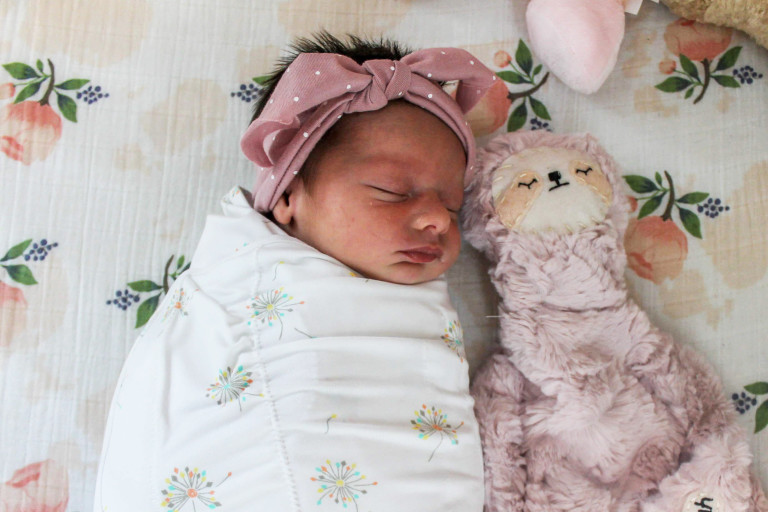 If you've never had a newborn, then the idea of wrapping your baby up so tightly that he can't move his arms might sound like a crazy idea. But most experienced parents will tell you their newborn is comforted when wrapped in a swaddle — they cry less and sleep more when they're in the blanket.
Do you need swaddles?
If you're new to the notion of swaddling, the concept is quite simple. A swaddle blanket can be a specially designed blanket, but you can use any lightweight fabric once you learn how to wrap it. The key is to make it tight enough that your baby can't wriggle out. This accomplishes several things. First, it keeps your baby's arms tight to their sides, which prevents the startle reflex from waking them. Second, it mimics the feeling of being snuggled tightly in the womb, which helps your newborn feel comforted and calm. And finally, it keeps your baby warm without any dangerously loose blankets, which can be a suffocation hazard. Registering for at least a couple different swaddle options is useful, since you'll need to wash them and use different sizes as your baby grows.
When do you need swaddles?
Generally, swaddling is safe for all babies. The average age when babies stop being swaddled is around 3 or 4 months. However, some babies continue to be swaddled as long as 9 months old. It depends on whenever your baby becomes comfortable enough to sleep soundly without the assistance of a swaddle. Most doctors do recommend that if your baby is older than 4 months, you should swaddle them during sleep but not during other activites. Also, if your baby has hip dysplasia or other hip issues, then swaddling can aggravate that, so check with your pediatrician.
How we chose our best picks
We asked thousands of real BabyList families about the baby products they love the most, now that their little one has arrived. We took the top products they shared with us and added our own research and insight. Here are the top swaddles we think you and your baby will love.
Also check out
When your baby starts rolling over, it's time to move away from swaddling, since it can be dangerous for your baby to lie on her face with her arms trapped. But if your baby is used to being wrapped up tight, dropping the swaddle can mean dropping sleep, too. Instead, try a transition blanket that keeps baby snug without trapping her arms.
Halo SleepSack ($24.99)
The Halo SleepSack is like the Halo Swaddle, but with the wings that wrap around your baby removed. Your baby's arms will be free, but her legs will still be inside a zippered pouch, so it helps her feel secure as she transitions.
Merlin's Magic Sleepsuit ($39.95)
The magic sleepsuit is a thick jumper. It has arms and legs like a normal one-piece outfit, but the thick material helps restrict baby's movements as he gets used to sleeping without a swaddle.
---
Choosing what's right for you
Which swaddle will be best for you and your newborn? Every baby is different, so you might need to experiment a little to find the blanket that's the best fit. Think about how your baby moves and how your baby sleeps. And don't afraid to choose a swaddle that also looks adorable on your cute little one!
About BabyList
Looking for the best items for your growing family? Add all your favorite baby products to ONE registry with BabyList. You deserve to get exactly what you want.