Choosing a Crib Mattress
Last Updated: January 29, 2016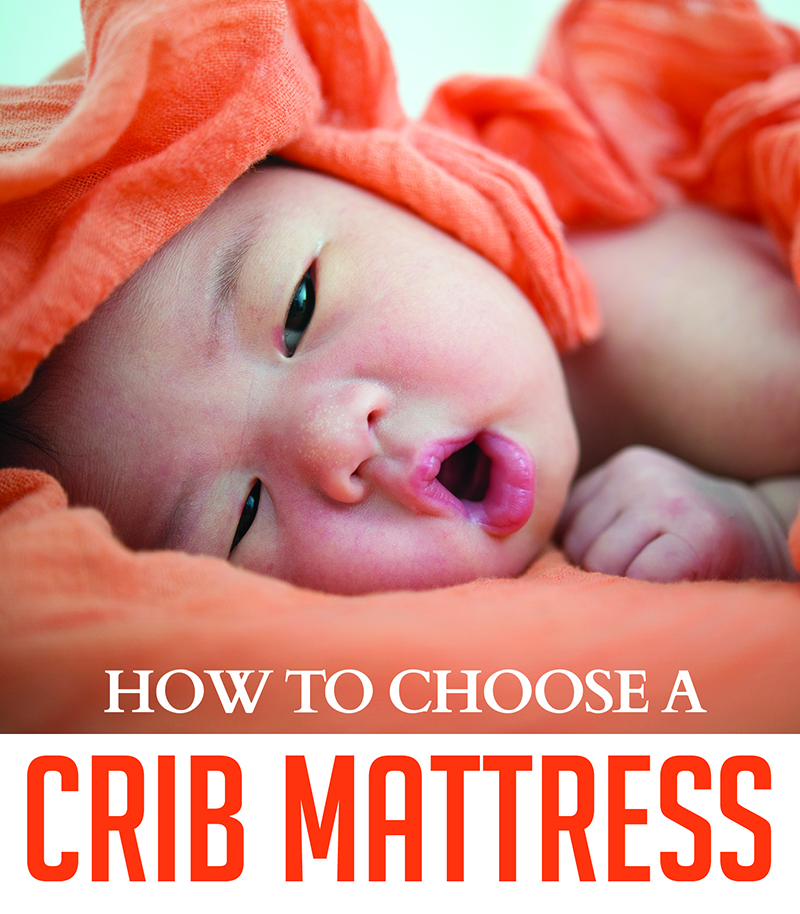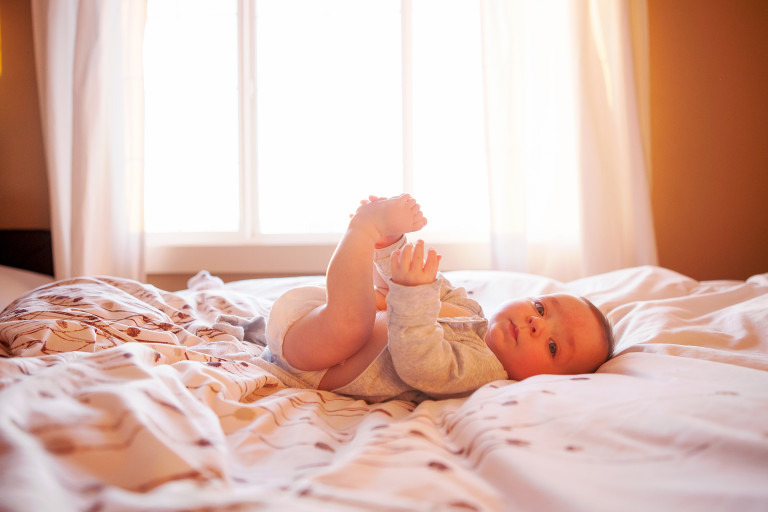 During the first few months of life, your baby will spend more time asleep than awake- although it won't always seem that way! It's important to make sure you plan his or her sleeping environment carefully. Here's what you need to know to choose a crib mattress that will (hopefully) have your baby sleeping like, well, a baby.
Safety Guidelines
Once you decide on a sleeping space (be sure to check out our guides to the Best Cribs and Best Bassinets in the market), mattresses are the next step. Crib mattresses are a lot more than just miniature adult mattresses. They are reinforced and harder than adult versions, in order to keep babies secure and to support their growing bones while they sleep. There are a few safety basics you'll want to keep in mind:
1. How firm is the mattress?
Crib mattresses are designed to be firm enough to stay flat, even if your baby rolls onto his or her stomach. Make sure the mattress you are considering is rated for infant use.
2. Risk of Mold
It's easy for mold to grow under the surface of a mattress where you can't see, so if the inside of the mattress has ever gotten wet, it can be dangerous for a newborn. To prevent this, many crib mattresses are designed to be waterproof, with a vinyl or polyethylene surface. If your mattress cover is fabric instead of waterproof, you should always use a waterproof cover.
3. Avoid second-hand if possible.
Because of the dangers associated with mold and bacteria, it's best to avoid a used mattress, especially if you don't know the history of the product. If you're thinking of reusing a mattress from one of your previous children, first consider if there have been any incidents that might put the mattress at risk for growing mold.
4. The Right Size
While standard crib mattresses should fit most cribs on the market, it's a good idea to double-check that the measurements match up for your two products. The mattress should fit snugly against the frame.
5. Natural Materials
Many parents are now choosing to use mattresses made from natural and organic materials. While these options are usually more expensive, some parents argue that the chemicals used in producing standard mattresses might be harmful to babies (no official health effects have been evaluated yet). Organic options can be found in all types of crib mattresses, but it's important to check the materials used in an allegedly "natural" product to see if it actually lives up to the label.
Choosing what's right for you
Like choosing a crib or bassinet for your baby to sleep in, selecting a crib mattress depends on your own needs and preferences. Consider your budget, as well as any other features that are important to you. You also might find it helpful to check out potential products in a physical store, so you can test out how they feel (and how they'll feel to your little one). Because your baby will be spending so much time on the mattress, it's worth it to explore your options. But that doesn't mean you have to feel overwhelmed. With a bit of planning, your baby's sleeping space will be ready before you know it!
About BabyList
Looking for the best items for your growing family? Add all your favorite baby products to ONE registry with BabyList. You deserve to get exactly what you want.