Best Diaper Bags of 2020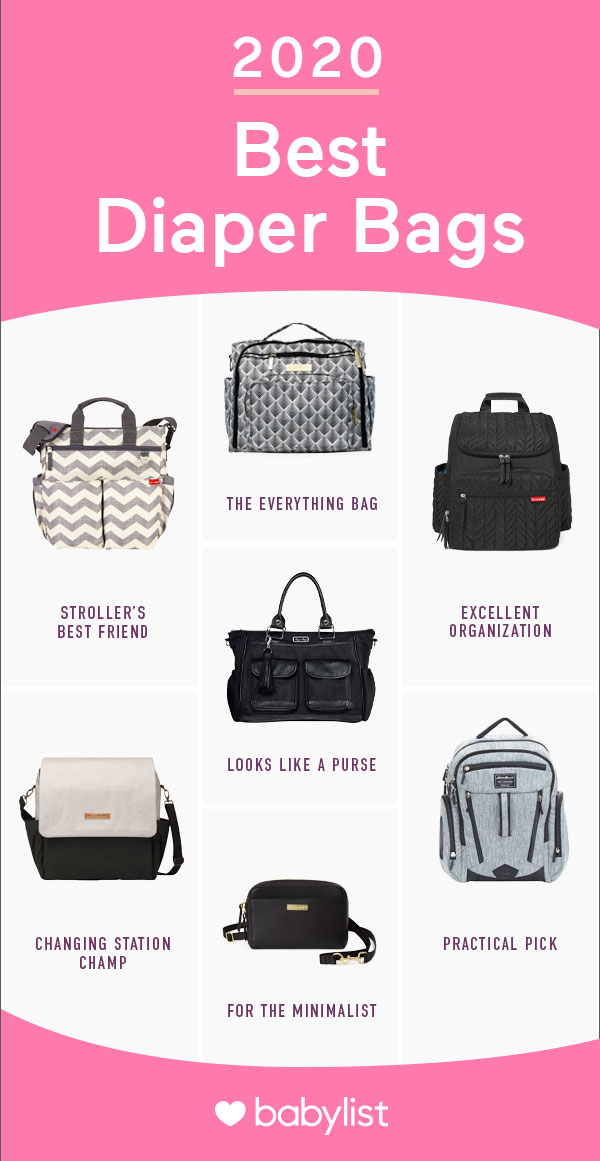 Diaper bags a workhorse, letting parents get out and about with kids in tow without having to worry about hangry meltdowns and blowouts.
They tote bottles, snacks, toys, books, blankies, parent necessities and, of course, diapers and wipes, so you can take your family show on the road.
Do You Need a Diaper Bag?
Real talk: kids are unpredictable. Just when you think your child is full, minutes later they'll want a snack. And it's practically guaranteed that your super-regular baby who always poops in the morning will have an afternoon blowout if you're anywhere inconvenient (think: on a plane, hiking, shopping, at that nice-ish restaurant).
Being able to tote around key essentials means you can deal with whatever scenario arises without having to pack up and head home. That being said, you can use a regular backpack or tote bag to cart around what your child needs. You can even slip a changing clutch—a folded changing pad you can tuck diapers and the bare essentials inside of—into your usual bag.
What Types of Diaper Bags Are There?
Diaper bags come in a variety of styles including:
Need help figuring out what kind of diaper bag to get? Check out our How to Choose a Diaper Bag guide and video for tips on what to consider:
How Long Will You Use a Diaper Bag?
You'll likely use a diaper bag from birth through the toddler years, and maybe into the preschool days (hello: potty accidents). Since you'll probably be using it for years, when you're picking out a diaper bag, think about if the style and color/pattern will be something you'll want to tote around three years from now.
To start your search, take a look at diaper bags that Babylist parents recommend.
How We Choose Our Best Diaper Bags Picks
We asked thousands of real Babylist families about the baby products they love the most. We took the top products they shared with us and added our own research and insight—as well as some our personal faves—to tell you about the best diaper bags.
Do you think this content is helpful? Let our editors know!
---
Did you find this content helpful? Let our editors know!
---
Choosing What's Right for You
When selecting a diaper bag, be sure to give thought to how you (and your partner or other caregivers) want to carry it.
Whatever diaper bag you choose should provide the functionality and convenience that makes getting out of the house with your kids that much easier—and more enjoyable.
This information is provided for educational and entertainmentpurposes only. We do not accept any responsibility for anyliability, loss or risk, personal or otherwise, incurred as aconsequence, directly or indirectly, from any information oradvice contained here. Babylist may earn compensation fromaffiliate links in this content. Learn more about
how we write Babylist content.
The freshest in parenting this week, delivered to your inbox