Best Cloth Diapers of 2017
Last Updated: January 1, 2017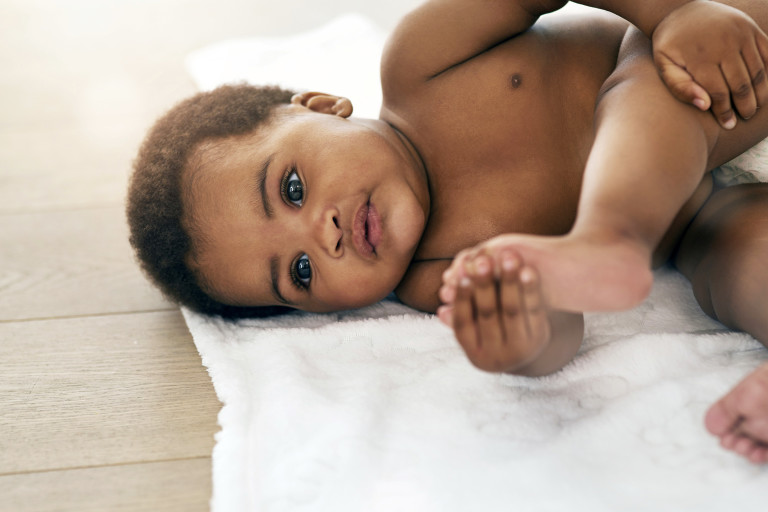 Cloth diapers are making a comeback. Once thought of as a vestige of the olden days, wash-and-wear nappies are an eco-friendly and economical option for modern families.
Do you need cloth diapers?
Well, you definitely need diapers, but which kind you choose–cloth or disposable–is purely a personal choice. Some parents like that cloth diapers are reusable and lower their carbon impact. Others appreciate the cost savings that can add up, especially if you use cloth diapers on multiple children. And some choose cloth diapers because they don't contain chemicals that can irritate their babies' sensitive skin. (If you're still deciding, check out Cloth Diapering 101, and if it's the washing factor that's keeping you away, we break that down in How to Wash Cloth Diapers.)
You can choose to go entirely cloth or disposable or do a mix of both. What does "both" mean? You could use disposables while on outings or when your little one is being watched by the grandparents, but diaper with cloth the rest of time. Another popular combination is using cloth diapers during the day and switching to a disposable for overnight wear.
What type of cloth diaper is best?
There's a bunch of choices on the market–from ones that wear like a disposable to ones that are just a big piece of cloth that you need to fold and clip. The variety makes choosing cloth diapers both exciting and overwhelming.
Before we get to our recommendations, here's a quick rundown on cloth diaper types.
Flats and prefolds: Flats are a big, rectangular piece of fabric (think dishtowel size) and prefolds are smaller pieces of fabric that have been doubled over. Both need to be folded, clipped, and have a waterproof cover put over them. These are the granddaddies of the cloth diaper world. Their benefits include being easy to wash, quick to dry, and super cheap.
Fitted: These are fully designed diapers with elastic leg openings and snaps or velcro tab closures around the waist made entirely from absorbent fabric. Fitted diapers also require a waterproof cover to go over them. Their benefits include absorbency throughout the diaper (on the legs, waist and hips) and being able to change the soiled cloth diaper, but reuse the waterproof with a fresh diaper.
Pocket: These diapers have a waterproof exterior and inside pockets where you place absorbent inserts. The main benefit of a pocket diaper is being able to adjust the insert so that it absorbs more or less, and is positioned where your little one needs it most.
All-in-ones: The most like disposable diapers, all-in-ones are the full package: waterproof cover and attached cloth liners to absorb fluid. When you change your child's diaper, you toss the entire diaper into the dirty pile to be washed. And then grab another (no folding, no inserting). The primary benefit of these is convenience.
Hybrids: Very similar to all-in-ones, hybrids have a waterproof shell, too, but feature a liner that snaps in. At changing time, you just pull the dirty liner/insert out and snap a fresh one into the same shell (as long as there was no leakage onto the shell). The benefit of this system is you can purchase less shells (aka covers) and just stock up on liners.
How we chose our best picks
We asked thousands of BabyList families about the baby products they love the most. We took the most popular cloth diapers they shared with us and added our own research and insight. We think you and your babe will love at least one of these diapers, too.
Easy Peasy
WHY WE LOVE IT
This all-in-one is far and away the BabyList user favorite. It's super easy to clean and dries quickly, and you don't have to mess around with inserts. The bonus? You don't need to purchase bigger diapers as your baby grows since these adjust via a snap system to grow with your child.
KEEP IN MIND
With two sew-on inner flaps to absorb, bumGenius can be a bit bulky.
WHAT BABYLIST PARENTS HAVE TO SAY
"The colors are great and they wash up well. We tried other brands but had leaking problems. We haven't had a leak or a blowout since switching to it." -Fiona
ADDITIONAL SPECS
Fit
Children 8-35 lbs.
Find more information from BabyList and Amazon.
---
Best of Both Worlds
WHY WE LOVE IT
You don't have to choose between convenience and being green with GroVia. Their diaper cover works with a snap-in cloth insert/liner or a biodegradable, disposable insert, perfect for daycare days or being on-the-go. Just trash the disposable liner and put a fresh one into the cover (as long as no mess got on the cover).
KEEP IN MIND
You do need to purchase covers and insert/liners separately. Also the covers can't be thrown in the dryer, so you have to line-dry them.
WHAT BABYLIST PARENTS HAVE TO SAY
"I love our GroVia cloth diapers. My husband was concerned about cloth being difficult, but GroVia made it super easy. We use the hybrid system during the day and the O.N.E.s at nighttime. They are excellent quality and easy to wash. Plus they have really cute prints!" -Shandra
ADDITIONAL SPECS
Fit
Children 8-30 lbs.
Find more information from BabyList and Amazon.
---
Overnight Go-To
WHY WE LOVE IT
Thirsties, made from super-soft microfleece, are awesome overnight diapers. Fitted like a standard diaper, they are made entirely from absorbent fabric. That means even the leg and waist areas (where diapers typically leak overnight) stay dry.
KEEP IN MIND
Since they come in two sizes, you will need to make an additional purchase once your baby outgrows the first round. Plus, you'll also need to use a waterproof cover for these.
WHAT BABYLIST PARENTS HAVE TO SAY
"I use the Thirsties duo wraps and prefolds. I like that they were inexpensive, and easy to wash and maintain." -Kristin
ADDITIONAL SPECS
Fit
Size one fits 6-18 lbs.; size two fits 18-40 lbs.
Find more information from BabyList and Amazon.
---
Personalized Fit
WHY WE LOVE IT
The best thing about Rumparooz is how you can get the "just right" absorbency level. This pocket diaper comes with two inserts that can be used together or separately. There are six different ways to configure these inserts, before stuffing them inside the diaper pocket, to increase absorbency and place padding where your child needs it. Also, Rumparooz have both an inner and outer elastic barrier around the leg openings to make leakage near impossible.
KEEP IN MIND
Inserting the liners into the diaper pockets can be an annoying task.
WHAT BABYLIST PARENTS HAVE TO SAY
"I love their absorbency and protection against leaks. Also, I'd be lost if I couldn't use my dryer and that's okay with this brand. I love knowing I helped the environment and my kid's tush." -Lindsey
ADDITIONAL SPECS
Fit
Children 6-35 lbs.
Find more information from Amazon.
---
Secure Comfort
WHY WE LOVE IT
Charlie Banana is a hybrid diaper like GroVia, but puts whatever liner you use–cloth or disposable–on lockdown. Cloth liners are inserted into a front-loading pocket (to avoid having to pull the liner out through a poopy mess in the back) while disposables are held on by an end flap. Soft fleece along the back makes for a comfy fit.
KEEP IN MIND
In order to resize the diaper as your baby grows, you have to adjust the elastic around the baby's leg area, which is a pain.
WHAT BABYLIST PARENTS HAVE TO SAY
"Charlie Banana diapers are easy to put on and take off, wash well (no stains) and come in pretty colors. I just wish they were cheaper." -Sarah V.
ADDITIONAL SPECS
Fit
Children 6-35 lbs.
Find more information from BabyList and Amazon.
---
Choosing what's right for you
Purchasing a set of cloth diapers is an investment. Before you go all in with one brand, experiment with a couple different kinds to see what you like. Through some trial and error, you may find that one diaper is great for day use, another for overnights, and yet another for vacations. Or maybe you'll fall in love with one diaper brand but decide to use another line's inserts to boost absorbency. The only thing that matters is finding the system that works for your family.