Best Baby Wipes of 2021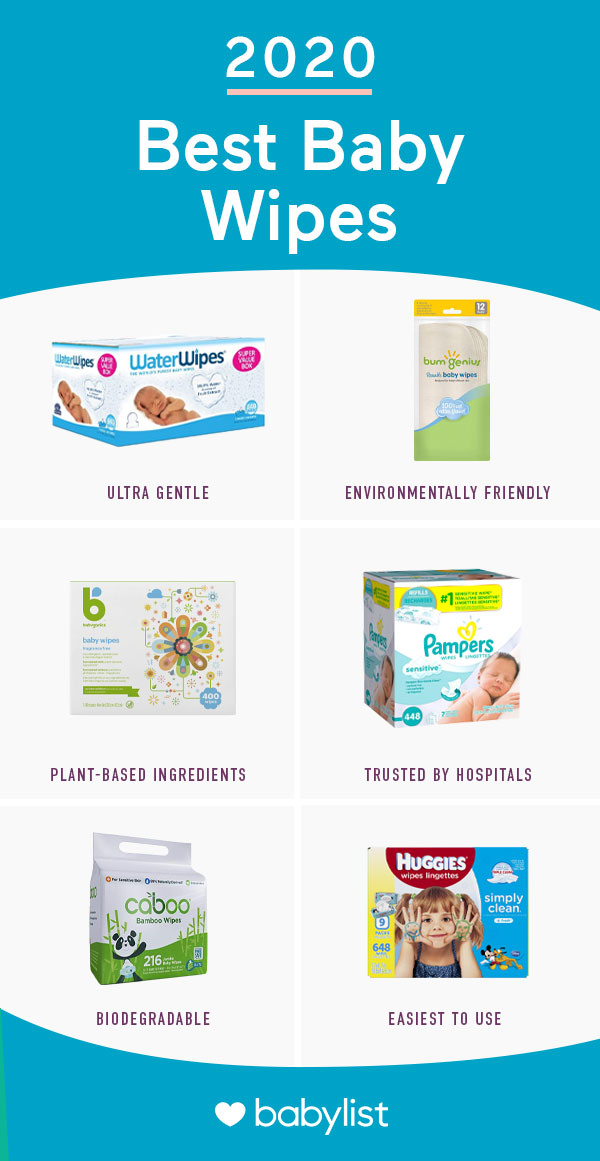 Editor's Note: Due to the current Covid-19 climate, wipes may be harder to find than usual. We know that not being able to find what you need in stock can be stressful, but please note that baby products are considered essential items, and retailers are working to restock these items.
For example, Pampers is producing diapers and wipes at record levels, and companies like Water Wipes are working to get them to retailers as fast as they can.
If you need wipes ASAP, here's a guide to making your own with things you probably have on hand.
Here are direct links to wipes on major retailers, as well as less-frequented sites:
---
Whether you're tending to your baby on a changing table in your nursery or from a diaper bag in the backseat of your car, you'll want to have baby wipes on hand. They're the heavy lifters of diaper duty, swiping away yuck and freshening up that bottom.
How to Choose a Baby Wipe
Which wipe you choose will depend on your personal preference. Texture and level of wetness can vary, and it's hard to know what you'll like best before trying a brand out. Many families try a few options before finding the wipe they stay with for the long haul.
Here are some factors to consider before you put a box in your cart:
Price: Package sizes vary from brand to brand. The easiest way to compare prices is to determine the cost per wipe. However, you may end up using more wipes if they're cheaper quality.
Environment: If you're concerned about the environmental impact of using wipes, look for reusable or biodegradable types.
Ingredients: All wipes are nontoxic, but some are also hypoallergenic, fragrance-free or made with all-natural ingredients, which can be helpful if your little one has sensitive skin.
Quantity: You can usually save money buying in bulk, but keep in mind that if you don't go through the wipes fast enough, some may dry out. Also, you'll want a few smaller packs to toss in your diaper bag.
How We Chose the Best Baby Wipes
We asked thousands of Babylist families about the baby products they love the most. We took the most popular wipes they shared with us and added our own research and insight. (We did the same research on diapers, as well, if you're also choosing a diaper brand). We think you and your babe will love at least one of these wipes!
---
Choosing the Right Wipe for You
When it comes to diaper-changing supplies, you'll need to experiment with a couple of choices before finding the "just right" diaper, wipe and cream. The good news? Once you find your fave, you'll be set for quite some time!
This information is provided for educational and entertainmentpurposes only. We do not accept any responsibility for anyliability, loss or risk, personal or otherwise, incurred as aconsequence, directly or indirectly, from any information oradvice contained here. Babylist may earn compensation fromaffiliate links in this content. Learn more about
how we write Babylist content.
The freshest in parenting this week, delivered to your inbox