Best Baby Thermometers
Last Updated: August 24, 2016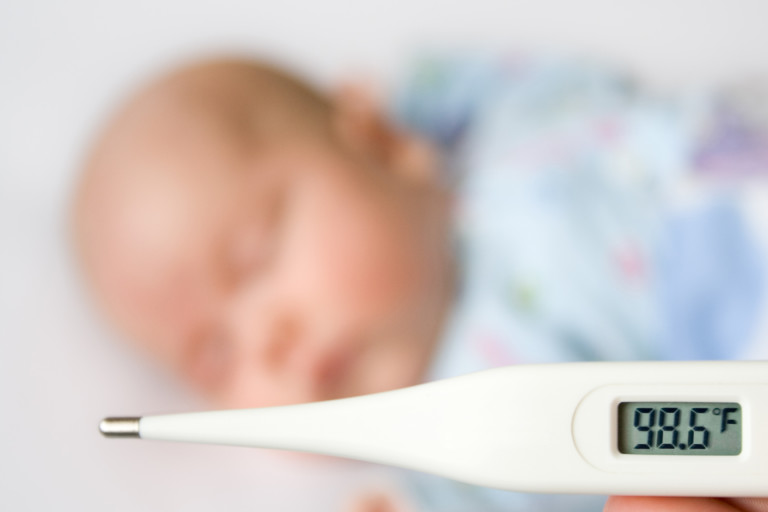 Your baby has been out of sorts all day. When she's awake, she's fussing. If she naps, she sleeps fitfully. Is she just teething or is she coming down with something? A thermometer can help you gauge how worried you should be by telling you if she has a fever, signaling a call to your doctor might be in order.
Do you need a thermometer?
Gone are the days of putting a palm to your baby's forehead to try to figure out if your little one is running hot. Keep a thermometer ready and you'll be able to truly determine if your child needs a dose of medication, to see the pediatrician, or just watchful waiting.
What type of thermometer is best?
Remember the old-fashioned mercury thermometers that you had to hold under your tongue? Those aren't recommended anymore because they can break and leak toxic mercury. There are much better options on the market now and they fall into these three basic types.
Digital thermometers
Digital thermometers take a minute or less to record a temperature.They can be held under-the-tongue or in the armpit, or inserted into the anus. We hate to break it to you, but taking a rectal temperature is the gold standard for newborns and even older babies and toddlers. That's because having a baby or small child hold the thermometer still in their mouth is near impossible, and an armpit reading is the least accurate measurement. Before your child is six months old, a rectal thermometer is the only reliable measurement.
Ear thermometers
Quick and generally comfortable, ear thermometers (a.k.a. tympanic thermometers) measure the temperature inside the ear and are safe to use on babies six months and older.
Forehead thermometers
More accurately known as temporal artery thermometers, these thermometers are swiped across the forehead to read the temperature of the major vein located there. It's an easy, fast and non-invasive way to get a temperature STAT on any child older than six months. For all the convenience though, you'll typically pay more for this kind of thermometer.
Note about pacifier thermometers: In theory, these sound awesome if your baby uses a binky. But don't even consider these. Why? Because your baby would have to hold the pacifier still for three to five minutes in order to get a reading. And, unless sleeping, most babies wouldn't do that. Plus, this type of thermometer is not recommended for newborns.
Below are some thermometers to consider. We hope you find that one of these popular picks works great for you and your family too.
---
Affordable & Accurate
Smart Phone Sidekick
Effortless & Effective
Speedy Reading
No-Fear Rectal
---
Choosing What's Right for You
Remember that the rectal thermometers can be used on newborns, but you'll need to wait until at least six months of age to use the forehead or ear thermometer and until four years old to use a thermometer in the mouth or under the arm. The right thermometer for you and your family is the one you will feel comfortable using during what can sometimes be a worrisome time. Armed with a thermometer and a good pediatrician, you can rest assured that your baby will get the care she needs when she needs it.