Best Baby Carriers of 2017
Last Updated: January 2, 2017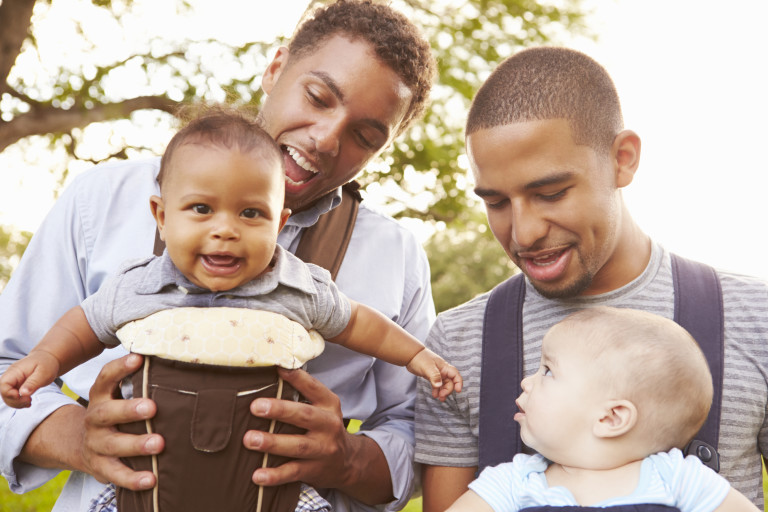 No matter how cozy a swing or bouncy seat is, babies like being cradled in your arms best. But toting your love around all day isn't really feasible unless you have arms of steel, and a bunch of minions to do your daily tasks. That's where a baby carrier comes in handy.
Do you need a carrier?
Getting a carrier isn't a necessity - you could use a stroller when you're out and about and a bouncy seat or swing at home. But it is the only gadget that lets you do your own thing, hands-free, while your little one relaxes against you. Most parents say it's their favorite baby product, no matter the type or brand. It gives your arms a break and can easily sub in for a stroller, especially if your child gets upset when they can't see you or you need to navigate crowded spaces like airports and stadiums. It's also great to use if you like hiking and want to bring your child along.
When do you need a carrier?
Some parents only use a baby carrier when their child is small - newborn through six months or so. Other parents continue to use a carrier well into the toddler stage. You'll get the most out of it before your little one learns to walk and wants to roam free.
Most parents swear that baby carriers are a lifesaver, so you really can't go wrong adding one to your registry. Baby carriers come in three styles:
Wraps: A super long piece of stretchy fabric you configure and tie around your body, usually over your shoulders and around your mid-section, to create a carrier
Slings: A wide piece of fabric that goes over one shoulder and across your torso
Structured Carriers: More like a backpack with straps over the shoulder and a padded carrying "pack" that can be placed on your chest or back
Choosing one depends on what you think will work best for your family. To start take a look at these carriers that got the highest props from BabyList parents.
Carriers for Newborns
These carriers are ready for your little love as soon as they are born, without the use of an extra insert. However, your baby will most likely outgrow these picks when they turn 12-15 months old.
Carriers for Older Babies
These picks can typically support little ones well into the toddler stage and can often carry baby in many versatile positions. To be used with newborns, however, these picks usually require an infant insert.
---
Choosing What's Right for You
When choosing a baby carrier, keep a few factors in mind. The first, and most important, factor is comfort. Will the carrier be comfortable not only for your child, but also for you? You might be using it for multiple hours a day. Also, will it need to adjust to fit another caregiver? If yes, make sure that the carrier you choose can accommodate a wearer of a different size. Lastly, do you want a carrier particularly suited for the baby stage or one that will work for toddlers as well? The more your child weighs, the more back support you need and you'll have to be sure to purchase a carrier that will accommodate a higher weight. Once you find the perfect match though, you'll join the ranks of those who love cuddling with their baby and still being able to get things done.
Once you've made your baby carrier decision, there's a lot of other gear to pick out as well. Visit our Baby Essentials article to help you decide what is and isn't necessary for your family.
About BabyList
Looking for the best items for your growing family? Add all your favorite baby products to ONE registry with BabyList. You deserve to get exactly what you want.