Best Bouncers and Swings of 2017
Last Updated: January 1, 2017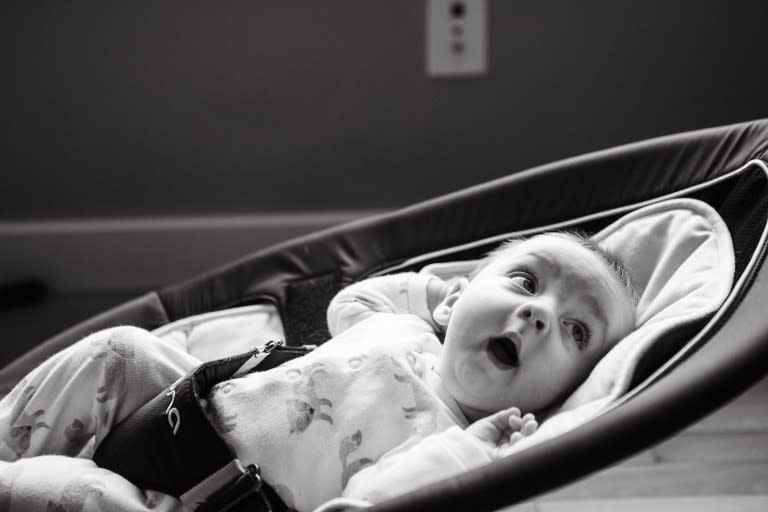 Parents love bouncers and swings for providing a place for their babies to play, rest, or nap while they get things done around the house. Typically, a bouncer is a lightweight, low-to-the-ground seat designed to sit on the floor and bounce when your baby kicks his legs or moves his arms. Usually heftier than bouncers, a swing is a seat that moves your little one back and forth, or from side to side.
Do you need a bouncer and swing?
At some point, you will need to slip out of those yoga pants and undo your ponytail (the new-mom uniform!) to take a shower. And, when you do, you'll be faced with the age-old question: "Where should I put the baby?" That's where a bouncer or swing comes in super handy. Put one in the bathroom with you, strap in your baby and start the vibration or swinging mode. Even if he starts to wail, at least you can peek at him and know he's safe while you blast through your shampoo. In this situation, as well as many others - cooking dinner, folding laundry, working from home, or taking a potty break yourself - having a bouncer or swing your baby loves can be a godsend.
When do you need a bouncer and swing?
Bouncers and swings are generally made for the pre-sitting set. So, they are best for newborns and babies up to six months old, or until they can sit up on their own (and will probably squawk at being confined!).
Choosing what's right for you
There's numerous baby bouncers and swings on the market. To find the one that works best for you and your family, consider your budget and living space. Do you want something easy to tote around? Or, something with more bells and whistles? Will listening to the same 30-second song or nature sound over and over again drive you a little nutty? Those are a few factors to think about as you consider different products. No doubt, whatever one you choose, a bouncer or swing can be a big help during your child's earliest days.
About BabyList
Looking for the best items for your growing family? Add all your favorite baby products to ONE registry with BabyList. You deserve to get exactly what you want.