Best Baby Jumpers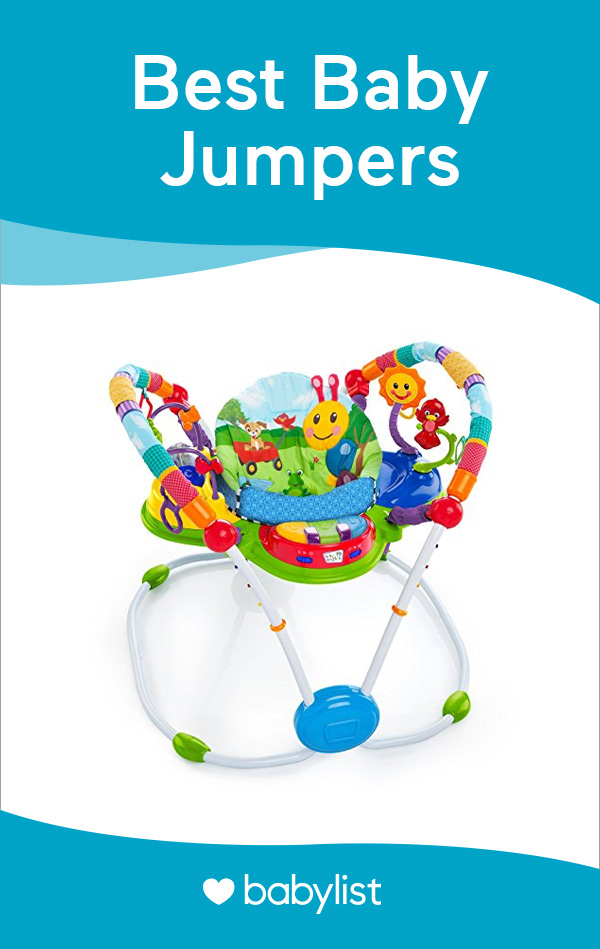 There are few things that make babies shriek with joy like jumpers. These seats, attached to elastic straps, let your little one use their toes to push off the ground and get a little air. The result? Huge smiles and a ridiculous amount of laughter. (And maybe even a few minutes to let you get a few things done—while still keeping an eye on the bouncing, of course.)
Jumpers come in two versions:
Doorway jumpers have straps that clamp to the top of the doorway. They take up less space, but can be inconvenient if you need to walk through said doorway on a regular basis. (Tip: If your house has really wide moldings or other unusual features, doorway jumpers might not work with them.)
Freestanding jumpers are all-in-one structure with straps that attach the jumping portion to built-in rods. They can be placed anywhere in the house, but they tend to take up more room.
Both designs require that your child can hold their head upright unassisted, which means you'll get the most use out of your jumper when your little one is between six months to a year old. And even though watching your kiddo happily bounce around is pretty fun, you'll want to limit jumper use to about 10 to 15 minutes per day; more time than that will put undue stress on your little one's joints and delay the natural development like core strength and motor development that occurs when your baby simply plays on the floor. (If you've maxed out your daily jump time but still need a safe place for baby to play, try a playard, a play mat, or an activity gym.)
This information is provided for educational and entertainment purposes only. We do not accept any responsibility for any liability, loss or risk, personal or otherwise, incurred as a consequence, directly or indirectly, from any information or advice contained here. Babylist may earn compensation from affiliate links in this content. Learn more about
how we write Babylist content
.
The freshest in parenting this week, delivered to your inbox