Best Stuffed Animals for Babies and Toddlers
Best Stuffed Animals for Babies and Toddlers
Snuggly plush toys they'll love for years to come.
Babylist editors love baby gear and independently curate their favorite products to share with you. If you buy something through links on our site, Babylist may earn a commission.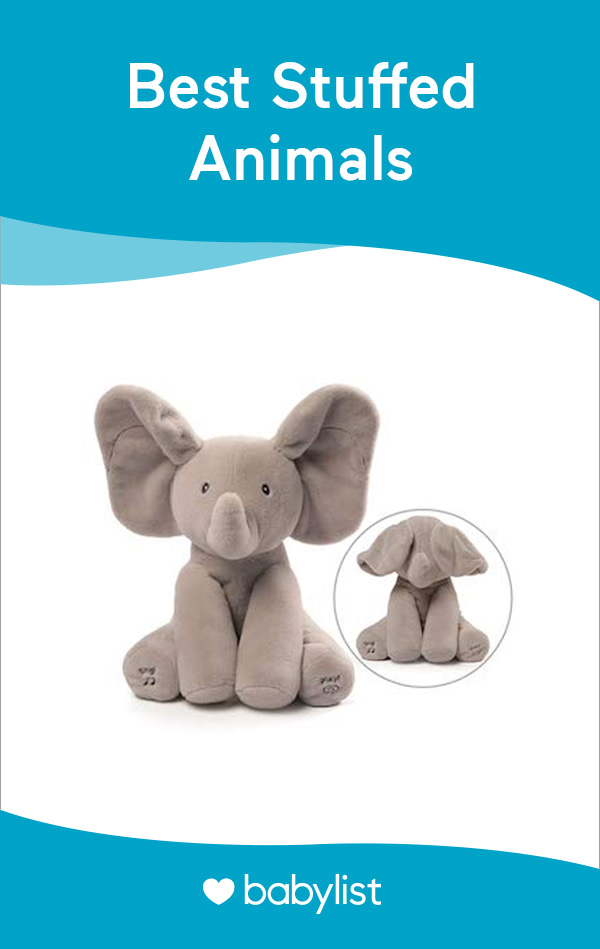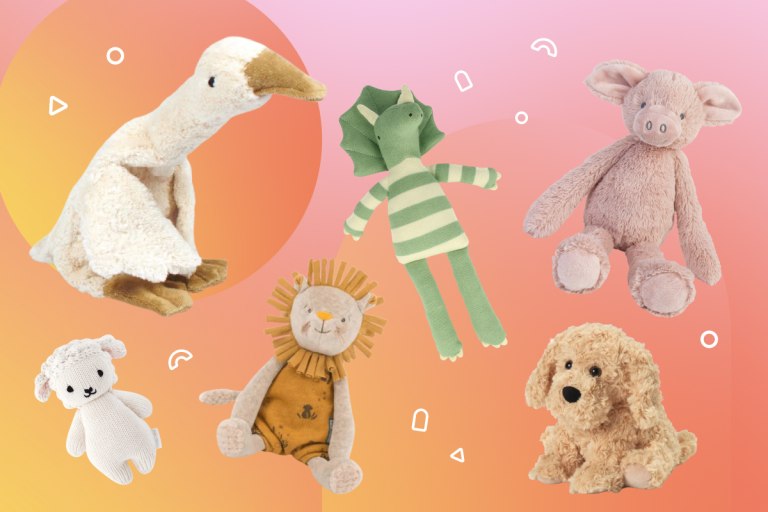 Little ones and stuffed animals, quite literally, go hand in hand. They're a staple when decorating the nursery and there's nothing sweeter than seeing a baby or toddler lugging their favorite, tattered and well-loved stuffie around with them. They become more than a toy and something little kids can't live without. As a parent, you may even have your favorite stuffed animal packed away in a box of memories (I definitely do!).
Stuffed animals are also great toys for encouraging pretend play. Just like baby dolls, they can encourage social-emotional development, such as being kind and nurturing, and also help with self-regulation. In fact, stuffed animals are so valuable to child development, that you'll often find a few stuffed animals in either the pretend play area or reading nook of preschool classrooms (it's actually specified in a checklist used to determine the quality of a classroom's setup). "Soft toys provide more than comfort; they nurture imagination, promote sensory exploration, and offer a secure foundation for early childhood development," says Laureana Medrano, who has been a preschool teacher for over 15 years. Stuffies can help your little one feel safe and secure through big transitions (like moving or starting a new school) and even help them feel comfortable in their own bed at night.
While some children attach to their favorite stuffed animal on their own, not all kids will. If your toddler hasn't taken to a lovey, you can gently nudge them towards attaching to one by keeping it close while feeding and snuggling to encourage a cozy association. You can even wear it in your shirt and sleep with it at night to get your scent on it. Note: always be sure to follow safe sleep guidelines—until at least 12 months old, your baby's crib should be free of pillows, blankets and plush toys.
Since stuffed animals have the tendency to become such an important and irreplaceable part of your child's life, you'll want to find one that's not only adorable (and extra-cuddly) but something that's made to last, too. Some parents even stash away an extra in case the original gets lost or damaged beyond repair.
Perhaps most exciting of all, stuffed animals have come a long way since our childhood. From traditional picks (hello, teddy bear!) to stuffies that give back to the world, we've gathered our favorite stuffed animals for babies and toddlers so you can find their favorite snuggle buddy.
Looking for more stuffed animals?
This information is provided for educational and entertainment purposes only. We do not accept any responsibility for any liability, loss or risk, personal or otherwise, incurred as a consequence, directly or indirectly, from any information or advice contained here. Babylist may earn compensation from affiliate links in this content. Learn more about
how we write Babylist content
and
review products
, as well as the
Babylist Health Advisory Board
.
The freshest in parenting this week, delivered to your inbox