Best Convertible Car Seats of 2017
Last Updated: January 2, 2017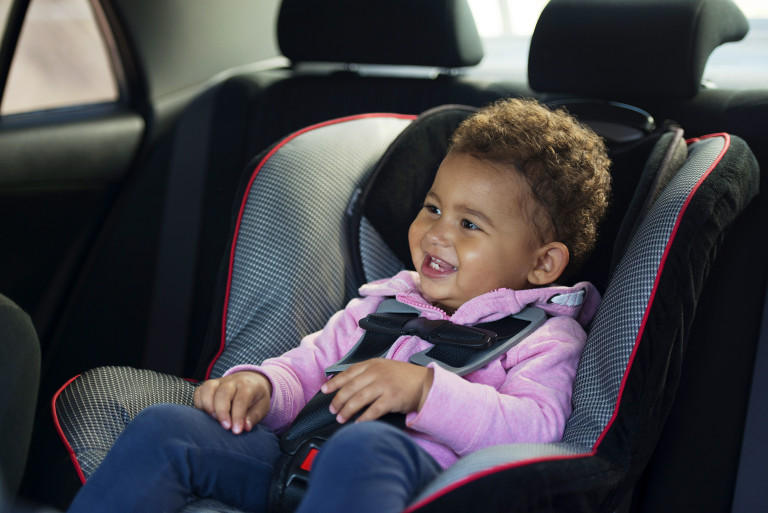 Building up an epic pile of baby gear can feel staggering. So when you finally find something that multitasks (and cuts down on the mountain o' plastic), it can feel like your best day ever. Convertible car seats are just like that.
Do you need a convertible car seat?
A convertible car seat starts in a rear-facing position for babies and then can be switched to a front-facing position for older children. Some can even be used as a booster seat for school-age children. They can take you from day one through the preschool years and beyond.
Because of the convenience of it, many parents do choose to use an infant car seat initially and then transition over to a convertible car seat later on. Check out our Best Infant Car Seats of 2016 guide to learn more. But eventually when infant seats are outgrown, you will need a convertible car seat.
All current models on the market meet government safety standards, but how long you can use them and how many extra goodies they have varies. Try to purchase a brand new convertible car seat in order to minimize risk. If you do end up selecting a used car seat, make sure you get it from someone you trust, so you'll know about any previous accidents or damage the seat has been through. You should also research possible recalls and check the model's expiration date (usually physically printed somewhere on the seat or found in the owner's manual).
When do you need a convertible car seat?
Convertible car seats are generally heavier and bulkier than infant car seats. They can't easily be transferred out of the car and carried around like an infant car seat. But still, most of them can be used from the get go. If start with convertible seats and your little one will be frequently riding around in more than one vehicle, you might want to buy multiple car seats. Trust us, transferring a convertible car seat is not worth the headache!
Also good to note: although a convertible car seat can face front or back, it's safest to keep your child in a rear-facing position for as long as possible (at least until age 2) regardless of height.
How we chose our best picks
We asked thousands of real BabyList families about the baby products they love the most, now that their little one has arrived. We took the top products they shared with us and added our own research and insight. Here are the top convertible car seats we think you and your baby will love.
Choosing what's right for you
As with infant car seats, be sure to test out how well your convertible car seat fits in the backseat of your vehicle as soon as you get it. That way, if it ends up not working out you can exchange it and get a new one installed before your wee one arrives.
Some questions to consider once you place the seat in your car are: Is there legroom left in the front? Are you able to easily adjust the harness straps from the rear-facing position? Do you feel confident that you've properly installed it? Any issues that arise can be addressed by choosing a different car seat model. Give yourself enough time and patience, and you can make sure all your roadies - big and small - have a comfy ride.
About BabyList
Looking for the best items for your growing family? Add all your favorite baby products to ONE registry with BabyList. You deserve to get exactly what you want.