Baby Essentials
Last Updated: February 6, 2017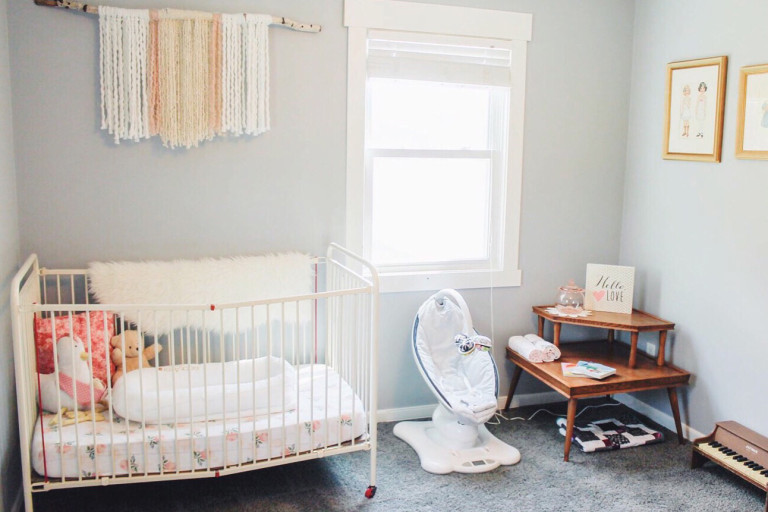 What's your baby really going to need when you bring them home from the hospital?
Chances are everyone is telling you a different story about what's a "must-have." To simplify this chaos, we've divided our baby essentials checklist into seven tiers from "VERY essential" to "Um, Maybe" with context to help you figure out what's a "yes" and what's a "no" for your unique situation.
Here's a printable checklist based on this article to help you keep track as you build your Babylist baby registry. All our recommendations are based on surveys of thousands of parents who told us about their favorite items. If you get stuck, give our Happiness Heroes a shout: they're top-notch registry consultants.
VERY Essential for Newborns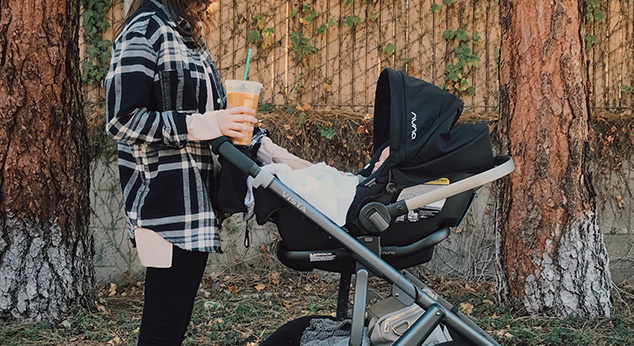 A Safe, Convenient Car Seat
Baby needs this to get home from the hospital, so it's a great place to start. Your first decision will be: infant or convertible? The infant car seat is light to carry and will snap into strollers, but will only be useful for about a year. Convertible car seats work for both infants and toddlers, but they're so heavy they stay in the car. New car seats are all really safe, but if you pick a used one, research it carefully.
A Stroller That Works With Your Living Situation
Hefty strollers glide better while lighter strollers are easier to carry and store, so you've got a tradeoff to make. Regular strollers fall midway between, but do you need one that will convert into a double stroller when the second little one comes along? And do you need a travel stroller for the plane? Read this to decide what stroller features are essential for you.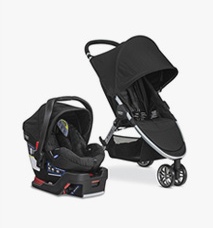 Want Your Car Seat and Stroller to Snap Together?

Why's it nice to have a stroller and car seat that snap together? You can take your baby out of the car without waking them up, and stroll them before they can sit on their own around seven months. A car seat and a stroller that are designed to snap together is called a "travel system."
A Snug Secure Sleeping Spot
During the first six months, it's safest for baby to share a room with parents, but a full sized crib might not fit in your bedroom. You've got options: mini cribs called bassinets are easy to place by your bed or move around the house. A co-sleeper attaches to the parent's bed for easy nighttime nursing. Bed-sharing with your baby has much-debated risks and rewards. You can place your baby in a soft area with firm sides that rests on your bed to make bed-sharing a bit safer. Keep in mind that crib and bassinet mattresses are sometimes sold separately, and you'll need the right shape & size for the sleeping option you select.
Well-Planned Diapers and Wipes
Registering for diapers is a smart thing to do, and we have lots of ideas for getting diapers at your baby shower. Will you use cloth or disposable diapers (or both)? If you get disposable diapers, we recommend gift cards or diaper delivery subscriptions with places like Diapers.com, Amazon, or the Honest Company. Otherwise, a couple boxes of newborn, 4-6 boxes of Size 1, and a couple boxes of Size 2 will get you off to a good start.
If you're considering cloth diapers, here's our guide to the different kinds. They're less of a pain to wash than you might think, or you can hire a service to wash for you. A newborn poops about ten times a day (older babies less often) so buy a quantity that supports how often you want to do laundry.
As for wipes? The best wipe brand depends on the sensitivity of your baby's skin. Eco-friendly brands are great for sensitive skin, but can be pricier.
If your baby cries whenever you put them down, tucking them in a carrier leaves your hands free for household tasks. Wrap carriers are the most snuggly for newborns, but structured carriers (the ones that look like baby backpacks) ease the strain of carrying older babies. There's a lot of different styles to choose from, and some easier to use than others.
Your Basic Baby Clothes
Stores cycle through baby clothes every season, so you need to register for clothes pretty close to your baby shower date. Make sure you ask for the right amount (how much is the right amount depends on how often you plan to do laundry). Ask for varying sizes: Newborn, 0-3 months, 3-6 months and 6-12 months. Otherwise people will default to the smallest size, and some babies are born bigger than newborn sizes.
Often Essential for Newborns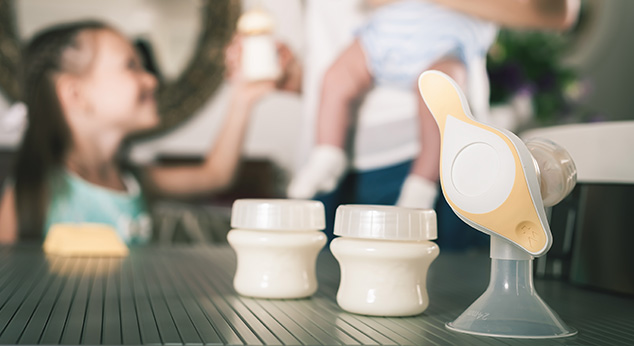 Baby-Specific First Aid Kit
Your adult first aid kit won't do the job. Babies need different thermometers, over-the-counter medications, and nail clippers than adults. About those nail clippers: Babies have no control of their hands, so they scratch everything, including themselves. Clipped nails clipped prevent these minor injuries.
Include a supply of formula if you don't plan to breastfeed. If you're breastfeeding, breast pumps can sometimes be handy for stay-at-home moms, not just working moms. It's nice to have the schedule flexibility that comes from letting other caregivers do feedings sometimes.
Newborn Bottles That Suit Your Baby
If you're using a breast pump or formula, you need bottles. Note that babies can be pretty picky about what bottles they like and dislike. One safe approach is to get a variety, then buy more of the type your baby likes best.
A Place to Park Your Baby: Rocker, Bouncer, or Swing
Babies find motion soothing, but your arms get tired from rocking them all the time. Rockers, bouncers, and swings give you a place to park your baby while you take care of things or get a shower. Bouncers and rockers (not to be confused with adult rocking chairs, also called rockers) vibrate or move with a manual push. Swings are machine-powered (so you don't have to keep pushing them) and they're more expensive.
Diaper pails are more odor-proof than regular trash cans, and unless you're throwing every diaper in an outdoor trash can, it's definitely nice to have a diaper pail. Some require special liners and others use regular trash bags, so stock up on liners if necessary.
If you live in a small enough space that you can always hear or see what your baby is up to, you don't need a monitor. Otherwise, it's great to have! There's a lot to consider: video or audio? Smartphone integration? Security? Durability?
Seasonal Clothes
Diaper Cream
Also charmingly known as butt paste, the occasional use of diaper cream both prevents and treats diaper rash.
Babies are too tiny and helpless to blow their own noses, so this is the solution! You can clear baby's nose of snot without things getting too gross.
This is a conveniently shaped pillow to hold up your baby during nursing so your arms won't get tired from holding baby. It's just as handy for bottle feeding as it is for breast feeding. If you have a long torso, pick a tall firm pillow like Ergobaby's, but otherwise you might find the squishy Boppy more comfy. (Regular pillows work too, but it's annoying to pile and stack them right every single time.)
Make sure you pick out your crib before you look at sheets because the sizes can vary depending on your crib or bassinet. A waterproof mattress protector can protect the longevity of your mattress, so it's definitely a good buy.
Could Be Essential for Parents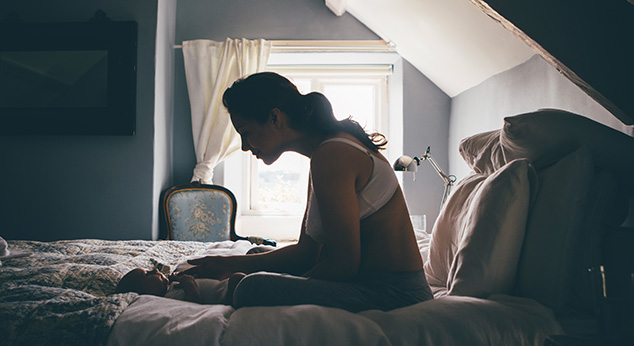 This may seem like an odd one, but if you're driving baby around by yourself, it's so reassuring to keep an eye on baby while driving.
Babysitting, Childcare and Household Help
Chances are you'll be waking at least three times in the night to feed your newborn, plus postpartum recovery can be physically taxing for many moms. Simple tasks like cooking, cleaning and even showering require more effort and planning than they used to. Line up help in advance by putting help & favors on your registry, too.
In terms of products, nipple cream or gel packs can provide pain relief when adjusting to breastfeeding, and a sitz bath can relieve pain from childbirth recovery. Postpartum doulas are also a great service that teach newborn parenting skills, help around the house, answer your questions, and just generally assist you in adapting to life as a new parent.
Cooking with baby can be a challenge, especially if baby wants to be close to you every single second. It helps to have a stash of freezer meals saved up.
For breastfeeding mothers, we recommend one sleep nursing bra to start (the sleep bras are a more flexible fit) and shopping for more bras once your milk has come in and you know your real size. (What exactly makes nursing bras different from normal ones? The cup unclips from the strap to give baby access.)
Self Care Coupons or Items
Consider putting a few small luxuries for yourself on your Babylist registry. It's not just the new baby that needs care, the new parents need care too!
The Internet may have everything you could possibly want (or not want) to know, but it's nice to have curated information from a trusted perspective.
Breastfeeding Clothes or Covers
You don't necessarily need anything special, but consider some clothes with breastfeeding access points and awesome infinity scarves designed to be breastfeeding covers.
Occasionally Essential for Newborns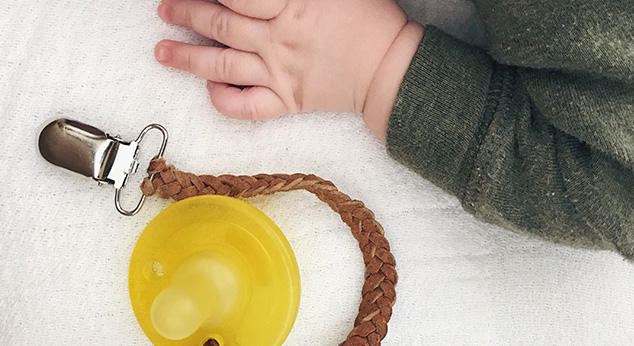 Any surface with a comfortable height can become a changing table if you throw a changing pad on top of it. "Official" changing tables offer some extra storage and safety features.
A comfy armchair that rocks back and forth to help you soothe baby may be a bit of a splurge– but it's a cozy splurge you both can enjoy.
A regular bag or backpack can work as a diaper bag, but diaper bags are designed with lots of pockets, extra space, and conveniences like stroller clips.
Not all babies are soothed by pacifiers, but some definitely are! Look for an orthodontic one (that means it holds baby's jaw in the correct position). Silicone is preferable to latex, in case baby has latex allergies.
A little white noise can help baby sleep. It's similar to what they hear in the womb, and it drowns out ambient sounds.
Handy Bottle Accessories
The most popular bottle accessory is a cute bottle drying rack that looks like a field of plastic grass. It really does make drying bottles easier. You can also get plastic travel cases for the bottles, bottle cleaning brushes, things like that.
Although you do need something to protect your shoulder from spit-up, it doesn't have to be official burp cloths, it could be any kind of cloth. Burp cloths are a nice size and shape for your shoulder.
You may be confused: how are baby washcloths different from adult washcloths? They're smaller, thinner, and cheaper. It's kind of like having reusable paper towels (they help with mess control as well as bathing).
This is great for helping your baby feel (and sleep) better when they've got a cold!
A playard is a worry-free play spot that can double as a portable crib, so it's a great thing to have when traveling. Some playards come with diaper-changing stations and built-in bassinets, too.
Do you have space to put all the new things you're buying? Extra laundry totes, storage hampers, and toy cubbies could come in handy.
Could Be Handy for Newborns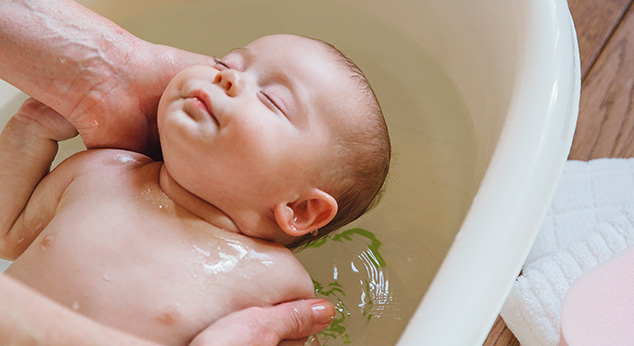 These are great for entertaining your baby and teaching them motor skills. They can lie on their back and swat at the toys. Then when they get strong enough to hold up their heads, playmats are great for tummy time, too. (Tummy time is when you lay baby tummy-side down to help them strengthen new muscles.)
Although you can use the sink, having a baby bathtub provides more support and helps manage a wet, slippery baby.
A mobile or a night light brightens up your nursery. Wall decals create a lovely atmosphere as well.
If you've got two cars, having a second car seat base will make your life so much easier.
Why buy them before starting solids? They protect baby's clothes from drool. (Babies have a lot of drool especially when they're teething.) For older babies starting solid food, they're even more necessary.
These keep your baby's head warm after a bath, but it's also about the photo opportunities. Hello duck towel.
Although adult products can be too harsh to use on babies, it's possible to get baby pretty clean using just water and a washcloth.
Baby Safe Laundry Detergent
It's nice to have this for babies with sensitive skin.
Um, Maybe…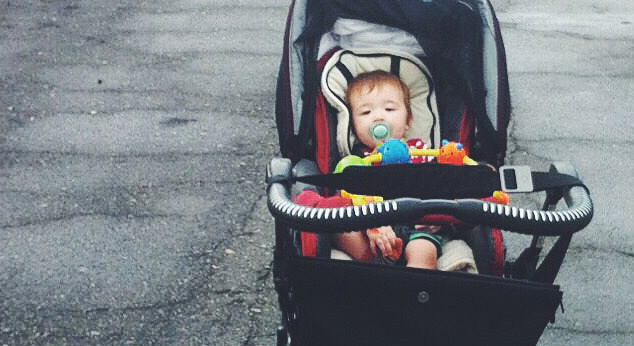 You're not supposed to microwave milk because it can get hot spots which scald your baby's mouth. Parents either buy a bottle warmer, or warm up bottles by placing them in warm water. Depending on how often you're heating bottles, determine which is easier for you.
You can boil bottles to sterilize them, but owning a steam sterilizer can be convenient particularly for parents of immune-compromised babies.
Stroller Accessories
Depending on the weather in your area, a stroller rain cover might be an essential. Also, some parents love cup and phone holders that may or may not come with your stroller.
Babies can be really fussy in car seats, but they're less fussy when they're not overheated.
Wipe Warmers
There's a lot of controversy about whether this product is useless or amazing. Some babies yell in protest when you touch their butt with a cold wipe, other babies don't care.
This one is more for the parent's convenience than baby's preference. It's a convenient way to store wipes so they're easy to grab, but won't dry out.
Photo Props
Having photo props (like memory cards) can make baby photos so much more satisfying and fun.
Items for Older Babies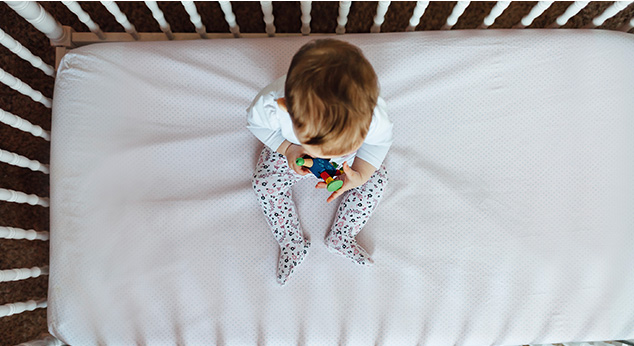 Although it's nice to get more expensive items (like the high chair) at the baby shower, there are a lot of items your baby won't need right away. Your baby probably won't show any interest in toys until they're at least two months old. They won't start solid food until they're 4-6 months old, and the crawling (and thus, babyproofing) doesn't start until 7-10 months.
If you want to get them at your baby shower, go for it. If you're running out of time and energy to research this little later gear, these are all fine to postpone.
Picking the right high chair is a lot about how much space you have to put it (and weight matters too if you'll be moving the high chair around a lot). You definitely want a tray that isn't too annoying to adjust, wash, and remove.
Crib
If you opted to put a bassinet or a cosleeper on your registry, remember that your baby will usually outgrow it around six months, so you'll need to switch to a crib. If you started with a crib, keep in mind you'll need a "big kid bed" some day. Some cribs have the ability to convert to toddler beds!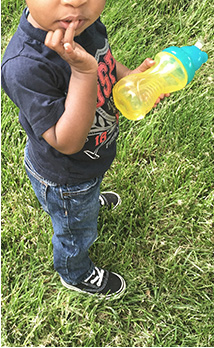 We hope this article helped you figure out what you really needed. If you don't get absolutely everything before baby arrives, don't stress out. Stores will be there after you have the baby (if you have Amazon Prime, you've got free two-day delivery to help you out).
It may seem overwhelming at first, but you'll be surprised to see how fast it all comes together. With every item you add, you'll see it more clearly in your mind's eye: the safe, cozy home that's prepared for baby.