Best Diaper Rash Creams of 2021
Best Diaper Rash Creams of 2021
Babylist editors love baby gear and independently curate their favorite products to share with you. If you buy something through links on our site, Babylist may earn a commission.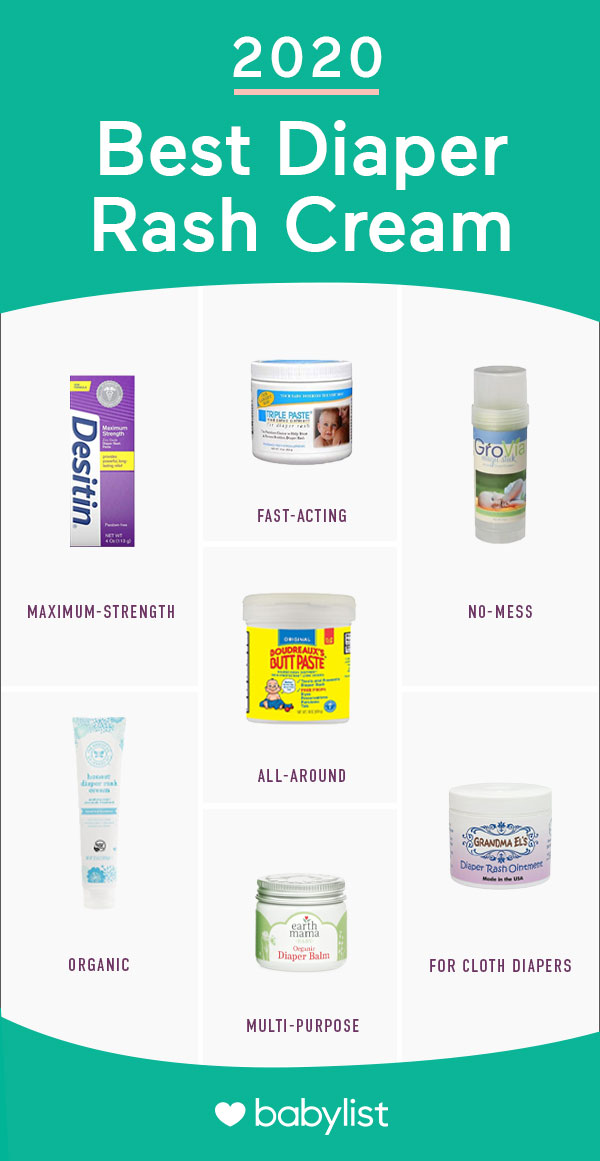 Diaper rash is no picnic for babies…or parents, for that matter. While it can be mild, some cases make for very unhappy campers on the changing table.
You'll know diaper rash when you see it: your baby's diaper area will look red, irritated, possibly bumpy and may feel warm to the touch (kind of like a sunburn). In really serious situations, it can create open sores and blisters. This is your Code Red alert (literally) to head to the pediatrician.
What Causes Diaper Rash?
No matter how absorbent your diapers are or how frequently you change your kiddo, babies' little bums are sensitive to all sorts of irritants. A rash can be caused by the diaper itself (chafing or fragrances) or by the acid that naturally occurs in pee and poop. Introducing new foods into your baby's diet or antibiotics can also trigger a rash.
What Can You Do About Diaper Rash?
It's best to head off diaper rash before it happens and take action as soon as you see any sign of it. Here are some steps you can take:
Change diapers often to avoid long contact with moisture.
Make sure your little one's bum is completely dry before putting on a new diaper. (Blowing lightly on the area or patting it with a dry cloth can help speed this along.)
Apply diaper cream at every diaper change to create a protective barrier that keeps moisture out.
Treat diaper rashes with cream at the first sign to soothe and calm red skin.
Go diaper-free for a really uncomfortable rash. (This can get messy, but sometimes a bare bottom is necessary and really does the trick.)
What's in Diaper Rash Creams?
One of the main ingredients in many diaper rash creams is zinc oxide. It's insoluble in water and acts as a great barrier to moisture. Other common ingredients include things like lanolin, beeswax, various oils and shea butter.
These are Babylist parents' and experts' top-rated diaper creams.
This information is provided for educational and entertainment purposes only. We do not accept any responsibility for any liability, loss or risk, personal or otherwise, incurred as a consequence, directly or indirectly, from any information or advice contained here. Babylist may earn compensation from affiliate links in this content. Learn more about
how we write Babylist content
and the
Babylist Health Advisory Board
.
The freshest in parenting this week, delivered to your inbox