Best Disposable Diapers of 2017
Last Updated: January 2, 2017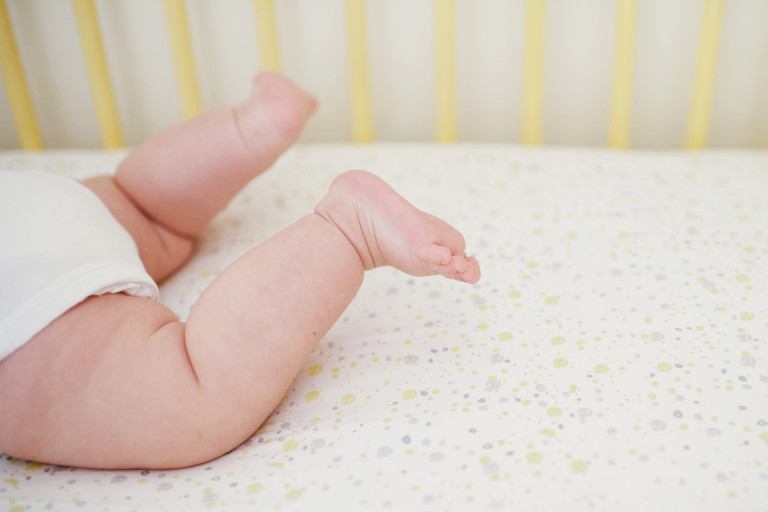 It's a dirty business, but making sure your little one's bum stays clean and dry is crucial to keeping her comfortable and avoiding diaper rash. Expect to become a diaper-slinging pro, since newborns typically soil ten or more diapers a day. That's more than 300 changes in the first month. (But who's counting?)
Do you need disposable diapers?
You'll definitely need diapers. Whether you choose cloth, disposable, or a combination of both depends on what works for your family. Some parents rely on cloth diapers most of the time, but switch to disposables for overnight wear or when they're out and about. Cloth can save you money over the long run (especially if you plan to have more kids) and is better for the environment. But there's no denying that disposables are more convenient, and many parents use disposables exclusively.
What type of disposable diaper is best?
There's no shortage of diaper options on the market. What you choose will reflect what's important to you: fewer chemicals, eco-friendly, softness, absorbency, fragrance, cost, etc. But the most important consideration is whether the diaper works for your baby. You might find your newborn's skin reacts to one brand and not another. Keep in mind that each diaper brand can have a different fit around the waist and legs, so it's a good idea to try different ones. A good fit means less leakage and blowouts–better for you, your baby, and your washing machine. If you begin experiencing issues with a diaper you and your baby already liked, it's probably just time to move up a size. (Newborn sizes go up to about 10 lbs, so your little one will probably grow into the next size around one month.)
How we chose our best picks
We asked thousands of BabyList families about the baby products they love the most. We took the most popular diapers they shared with us and added our own research and insight. We think you and your babe will love at least one of these diaper, too.
ALL-TIME FAVE
WHY WE LOVE IT
Pampers are by far the most popular choice among BabyList users for their super-soft feel and flexible fit (read: fewer poopsplosions). Their Swaddler line is the cushiest and includes a wetness indicator as well a design that makes space for the umbilical cord.
KEEP IN MIND
You won't find any eco-friendly advantages among the Pampers brand.
WHAT BABYLIST PARENTS HAVE TO SAY
"I like that the Pampers netting prevented leaking, especially when I was breastfeeding and my baby's stools were not as firm." -Kit
"We use the Swaddlers and love them. They keep our baby dry, rarely leak, and have a great fit." -Alli
Find more information from BabyList.
---
A NATURAL CHOICE
WHY WE LOVE IT
Made with plant-derived materials and sustainably harvested pulp, these diapers are easier on the earth and skip traditional chlorine processing and perfumes. The bonus? They come in a bunch of adorable designs.
KEEP IN MIND
While you might be able to find Honest diapers in stores like Costco and Target, they aren't as widely available as other brands.
"Pricey but worth it"
WHAT BABYLIST PARENTS HAVE TO SAY
"These are pricey but worth it. My little one has never gotten a diaper rash." -Alicia
Find more information from BabyList.
---
CLASSIC PICK
WHY WE LOVE IT
Another well-known and traditional line, Huggies is similar to Pampers, especially their Little Snugglers. The elastic around the waist gets our kudos for preventing blowouts from traveling up your baby's back. >"I like how absorbent Huggies are"
KEEP IN MIND
Huggies are known for having a roomier fit, which could be a pro or a con depending on whether your baby is more petite or chubbier.
WHAT BABYLIST PARENTS HAVE TO SAY
"I like how absorbent Huggies are, and they keep in the wetness. Other brands allow moisture to seep through the material if you don't change the baby the moment after he pees." -Margie
Find more information from BabyList.
---
EASY ON THE WALLET
WHY WE LOVE IT
These affordable diapers are a solid choice according to BabyList users. They protect against leakage and fit as well as other traditional diaper brands, but without the expense.
KEEP IN MIND
The no-frills price point means extras like wetness indicators and fragrance-free options aren't available.
WHAT BABYLIST PARENTS HAVE TO SAY
"Luvs are soft, hold a lot, and don't leak." -Caitlin
Find more information from Amazon.
---
ECO FOR LESS
WHY WE LOVE IT
Similar to Honest Company but less expensive, these green diapers are better for the environment than most and don't have dyes, perfumes, or chlorine processing. Plus, you can easily find them in stores.
KEEP IN MIND
BabyList users report that the adhesive tabs on these diapers can pop off if you tug too hard. Also, no wetness indicator makes it difficult to tell if your baby is wet.
WHAT BABYLIST PARENTS HAVE TO SAY
"I like that the Seventh Generation diapers have no smell. I also like that they are sustainably made. I would have gone with cloth diapers but we live in an apartment with pay laundry in the basement, which was not convenient." -Samantha
Find more information from BabyList.
---
EARTH-FRIENDLY
WHY WE LOVE IT
Guaranteed to be skin-friendly, these diapers are perfect for sensitive skin and, being compostable, they are the next best thing to cloth diapers for Mother Nature. While many green diapers can't compete with traditional ones in terms of softness and absorbency, these nappies do.
KEEP IN MIND
For all the benefits of these diapers–to your baby and to the environment–you'll pay a premium. Also, some parents warn that these diapers tend to run bigger than their weight recommendations, so if you have a small newborn, you might want to try their preemie size.
WHAT BABYLIST PARENTS HAVE TO SAY
"Our baby has slept through the night since two months and I don't think this would be possible if not for the great absorbency of Bambo Nature diapers. I wish they were a little more inexpensive, but you get what you pay for and we love these." -Amy
Find more information from Amazon.
---
Choosing what's right for you
Experimenting with various brands, and sometimes sizes, can help you figure out which diaper is the winner for your little one. With that in mind, we suggest purchasing several small packs of different brands or at least, not stocking up on one size since babies grow quickly. Before you know it, you'll be trading up to pull-ups and then big kid undies and you might, just might, miss the diapering days.
Looking for the best items for your growing family? Add all your favorite baby products to ONE registry with BabyList. You deserve to get exactly what you want.