Best Pregnancy Pillows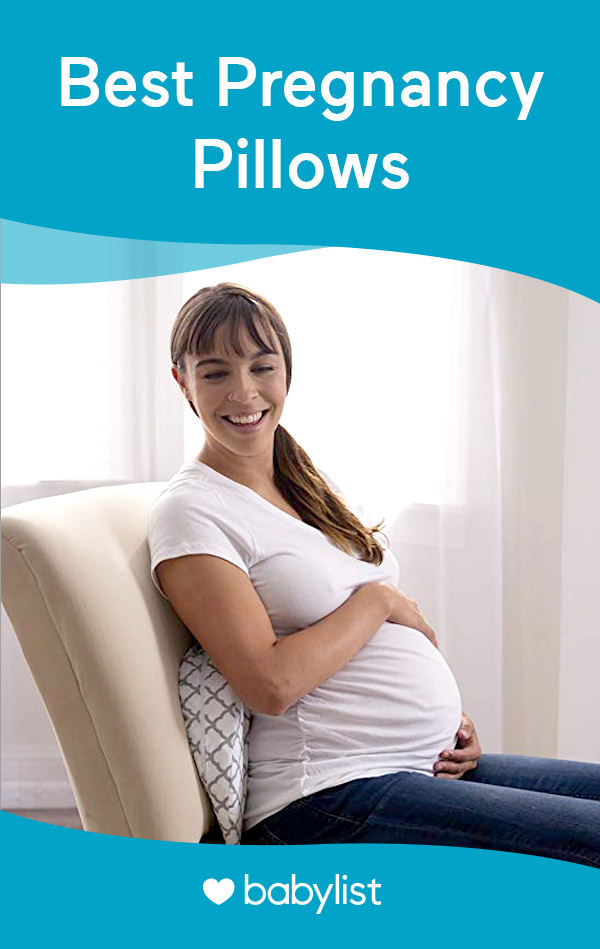 It's not fair. When you're pregnant and exhausted, getting the sleep you so desperately need can feel impossible (thanks: baby bump and bladder). One thing that helps many moms-to-be find a comfy, new sleep position is a pregnancy pillow. The right one can help you log some solid Zs in between bathroom runs.
What is a pregnancy pillow?
Pregnancy pillows fall into two categories: wedge and full-length. Wedge pillows are wedge-shaped cushions that reduce back strain by sliding under your belly to support your growing bump while you'resleeping on your side. (This is the recommended sleep position for moms-to-be because it provides the best blood flow to the uterus.) In this position, the wedge reduces back strain.
You can also place a wedge pillow behind you to prevent rolling onto your back, or use it between your knees to ease lower back pain. If you have heartburn, try adding a wedge pillow under your head to slightly elevate the upper body and reduce symptoms.
A full-length pregnancy pillow is another option. It runs the length of your body and comes in different shapes you can wrap around yourself.
Do you need a pregnancy pillow?
Most moms appreciate extra support—and will do anything to get a better night's rest! You can certainly use regular pillows to bolster your belly, back or in-between your knees. But it's often easier to purchase a pregnancy pillow. Loose pillows can shift out of place during the night or pile up on your partner.
Learn the pros and cons of the most raved-about pillows here to find one that finally lets you get more sleep.
---
Choosing What's Right For You
Still having trouble deciding? Choose a pillow based on where you feel achiest. Verify the return policy, and then take it for a test run (a good excuse for a nap!). If it doesn't work for you, another shape might suit you better.
This information is provided for educational and entertainment purposes only. We do not accept any responsibility for any liability, loss or risk, personal or otherwise, incurred as a consequence, directly or indirectly, from any information or advice contained here. Babylist may earn compensation from affiliate links in this content. Learn more about
how we write Babylist content
.
Keep your pregnancy on track. One email a week.