Best Baby Gates
Babies quickly turn into turbo explorers who find the most dangerous places in the house.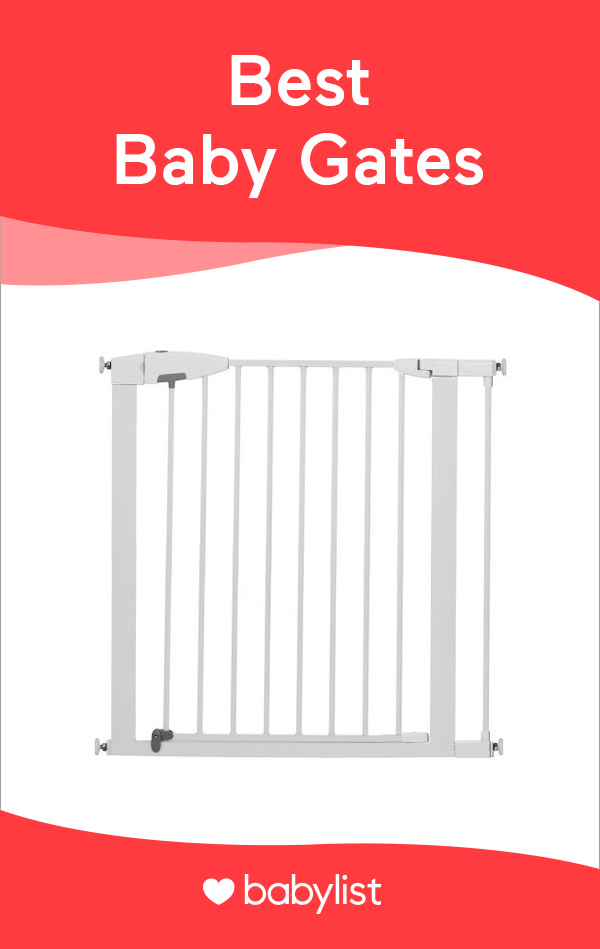 We have news for you: cuddly babies turn into turbo explorers who find their way to the most dangerous places in the house. This moth-to-light phenomenon will happen, and when it does you'll be so happy you installed a baby gate.
Do You Need a Baby Gate?
Unless you live in a one-story home, and you've baby proofed the heck out of every room, you'll probably need one. Usually at around seven months old, your little one will become mobile, whether through rapid-fire rolling or crawling like a champ, and then it's time to childproof your abode. Tiny fingers love to tamper with cupboards, snatch ornaments off the Christmas tree and taste test the dog food. Not to mention stairs…
What Type of Baby Gate is Best?
There are two types of baby gates with different installations methods:
Hardware-mounted baby gates: Both sides of this type of gate need to be screwed into a door frame, walls or a banister. Although it's kind of a bummer to put permanent holes into your home, hardware-mounted gates are the most secure. That makes them a must for the top of the stairs and other precarious spots.
Pressure-mounted baby gates: These gates are like tension rods, and they don't require screwing in. If you have a gate with the correct measurements, it should stand up as long as each end is tightly pushed up against a wall or door frame. Pressure-mounted gates are easy to set-up (no tools necessary) and can be moved from place to place.
Once you've decided what type of baby gate installation you prefer, you can check out various styles of baby gates as well. The main options include:
Swing through, a gate door that swings open
Step over, a gate you have to climb over because it doesn't have a door
Stair gates, those built specifically to be used on stairs
When shopping around look for the Juvenile Products Manufacturers Association (JPMA) certification on baby gates. This ensures the gate is at least 22 inches tall, and the spacing between the bottom of the gate and floor isn't big enough for your child's head or neck to get stuck.
How We Choose Our Best Picks
We asked thousands of Babylist families about the baby products they love the most. We took the most popular products they shared with us and added our own research and insight.
This information is provided for educational and entertainment purposes only. We do not accept any responsibility for any liability, loss or risk, personal or otherwise, incurred as a consequence, directly or indirectly, from any information or advice contained here. Babylist may earn compensation from affiliate links in this content. Learn more about
how we write Babylist content
.
The freshest in parenting this week, delivered to your inbox