29 Ways to Relieve Your Worst Pregnancy Symptoms
29 Ways to Relieve Your Worst Pregnancy Symptoms
Survive pregnancy with these super-helpful and simple tricks from women who've been through it all.
We asked Babylist parents what their best "life hacks" were during pregnancy, and their answers were sheer genius. We hope these tips make YOUR pregnancy a little easier. Bringing a new life into the world is hard, so take care of your body, heart, and spirit every way that you can.
Hydration hacks
It's hard to overstate the importance of staying hydrated during pregnancy: dehydration can cause headaches, nausea, cramps, dizziness, and even preterm labor in the third trimester. Yikes! Plus, drinking a ton of water reduces pregnancy's worst symptoms. We loved the inventive strategies Babylist moms used to stay hydrated:
Long straw: "Buy a water bottle with a long straw so you can drink laying down. Staying hydrated eases bloating and constipation."

Camelbak: "I kept a camelbak water bag next to the bed. I could grab the tube and mouthpiece without sitting up, and was easily able to keep hydrated that way! It works really well for nighttime breastfeeding sessions as well. I chug every time she nurses."

Mocktails: "San Pellegrino sparkling juice soothes a queasy tummy, plus makes a fun mocktail in a wine glass with fruit garnish :) 🍷"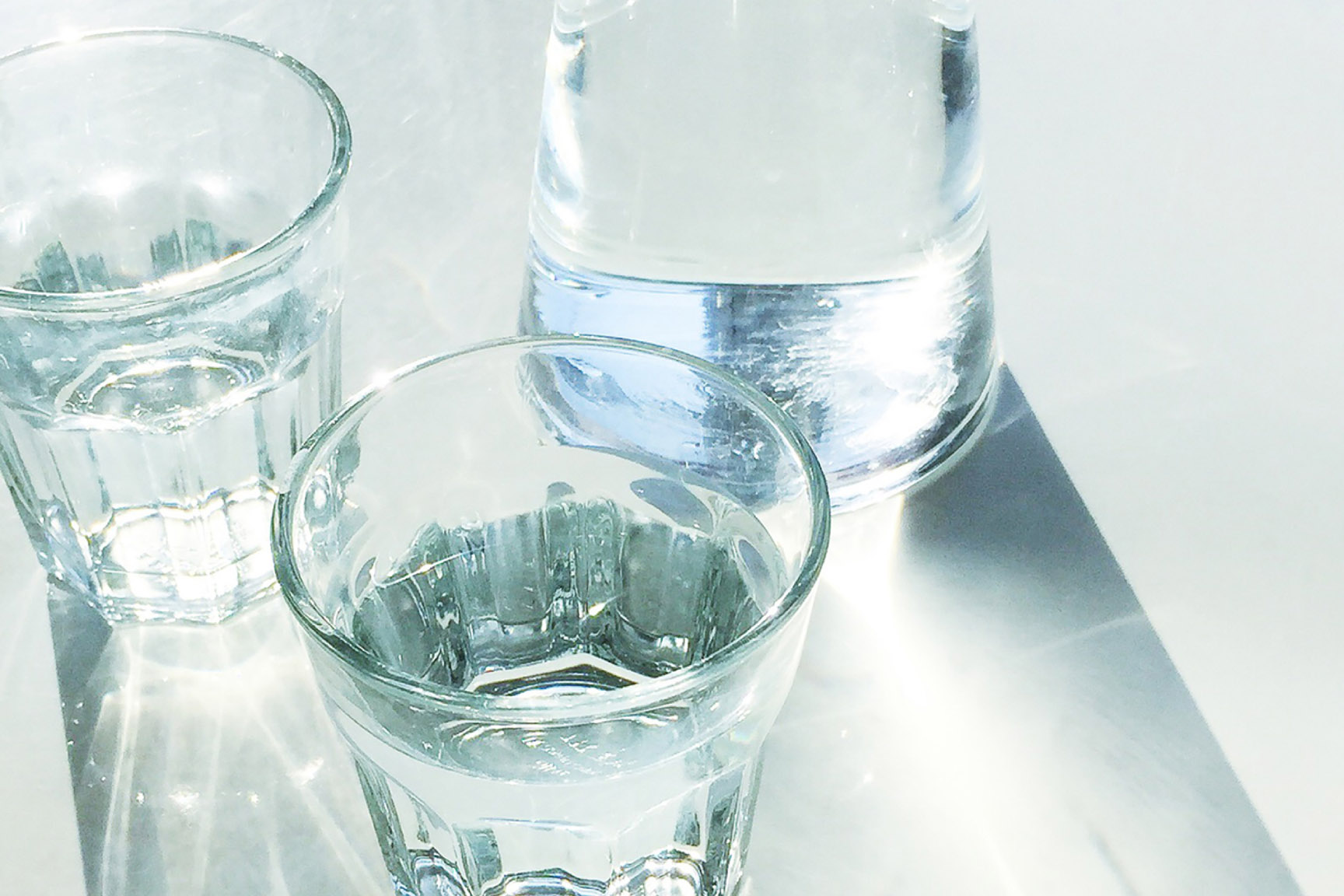 Anti-nausea food hacks
Although nausea (ironically) is a sign of a healthy pregnancy, you need a way around it if you're going to nourish that little one (and yourself).
Snack basket: "For bad morning sickness I created a snack basket. Literally a basket with saltines, wheat thins, water bottles, hard candies, rice krispie treats, granola bars, LOTS of options. I would take it to the couch and since I could barely move, I had some choices to get me through the day. Then I'd put it back onto the nightstand for waking up in the morning."

Popsicle breakfast: "Real fruit lime Popsicles helped me not throw up in the mornings!"

Gingery goodness: So many mamas recommended ginger to us: anything from buying ginger candies in bulk from Amazon, to hot ginger tea, to someone who wrote "ginger+lemon+ apple cider" was the ultimate morning sickness cure.

Baby food: "When morning sickness is so bad eat organic baby food. Helps get some nutrients down and isn't bad when it comes up :/" She wasn't the only one to mention choosing foods that aren't so bad "on the way up."
Pregnancy food hacks to increase well-being
It's not just about keeping back the barf. It's about feeling good.
Almond milk: was recommended to us by many mamas because it's amazing at preventing heartburn!

Those magnesium-rich bananas:" A banana every day warded off the awful cramps and muscle pain."

Chia to ease digestion: "Chia pudding to prevent constipation. Coconut water (and those Chia Mama juice pouches if your clinician will permit) in labour for electrolytes and also to keep barfing from tasting so bad (it's a glamorous time, baby-growing!)"

Protein any way you can: "Scrambled eggs for protein when you can't stand to touch meat, helps morning sickness and the vitamins are SO good for baby 👌"

That's just peachy!" Stock up on fresh fruit and if out of season Trader Joe's has the best peaches in glass jars 🍑"

TREAT YOURSELF: Remember that happy mama = happy baby. "Dark chocolate Dove ice cream bar, like, every night of my 3rd trimester because science says mamas who eat dark chocolate have happier babies. Worked for us! 🍫🍦👶💕"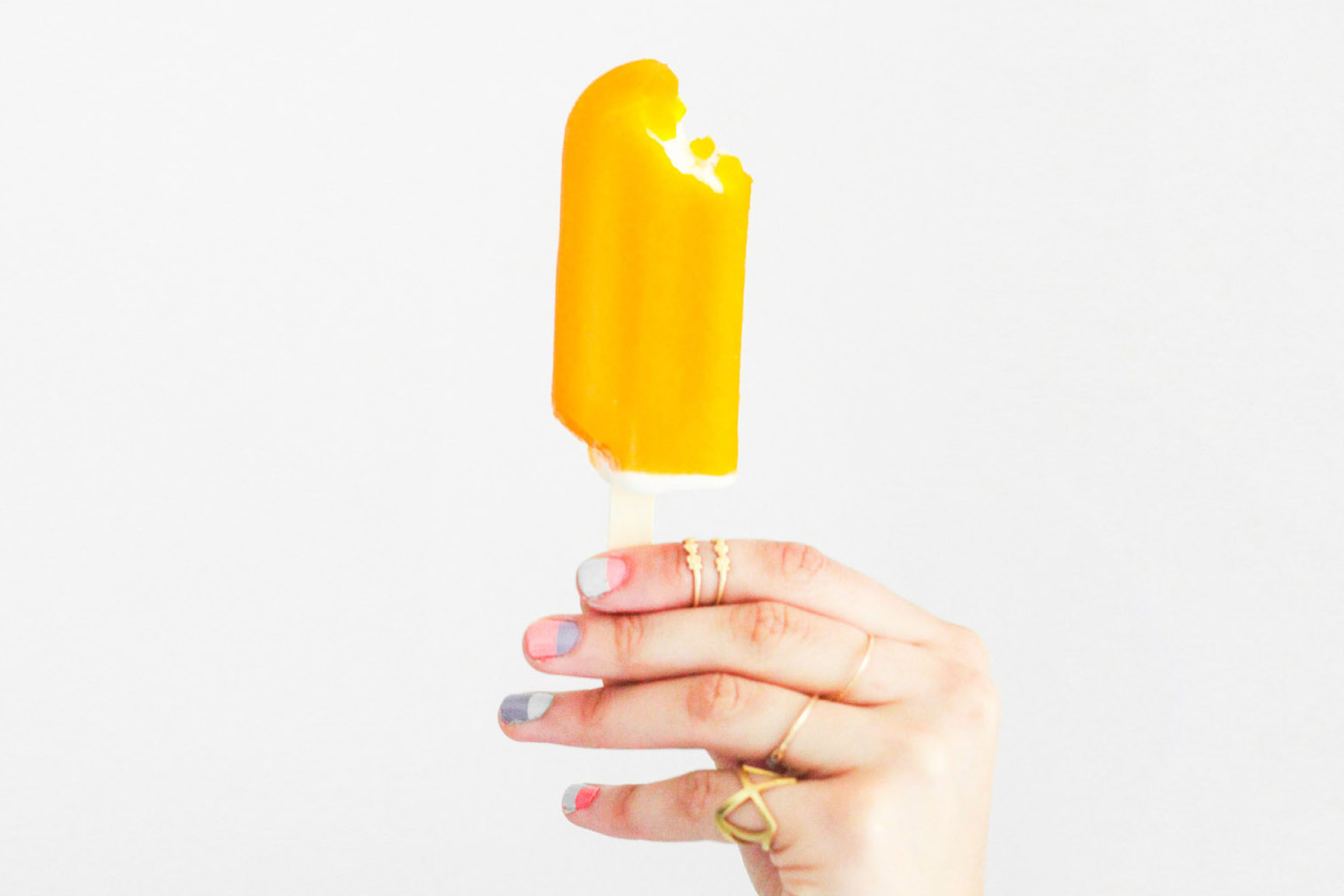 Vitamin & home remedy hacks
Medication is also helpful, but that's best to discuss with your own doctor. Different pregnancies tend to benefit from different medications.
Portioned gummies: Gummy vitamins are easier for some women to get down. Keep them in a pillbox (like you might have seen your grandparents use) otherwise it can be really hard to remember which days you took them.

Magnesium is magic: Magnesium was recommended over and over. For example, "Magnesium oil was super helpful during the first trimester! It helped a lot with morning sickness. I just sprayed a few pumps on my arms and was able to drive to work without throwing up."

This pregnancy life hack made us laugh so hard! "I had terrible heartburn during all 3 of my pregnancies. Drinking one teaspoon of baking soda mixed in 1/2 cup of water was the fastest relief when it would flare up. I used to keep a baggie of baking soda in my desk at work, and would have to label it just so no one became overly suspicious of what I was downing every day. 😂"
Body care hacks
Listen to your aches and pains and try to find ways to make things easier on your body.
Pregnancy pillow: was our most-recommended hack by far! One of many rave reviews: "Snoogle pregnancy pillow!! So worth the money… I slept at least seven hours a night up to when I had my daughter at 41 weeks! Best. Pillow. Ever. (I even used it for a few months after having the baby)."

Prenatal yoga: "Prenatal yoga has eased 99% of my awful 28 weeks of pregnancy symptoms," said one of the dozens of women who recommended prenatal yoga to us.

Chiropractic appointments, massage, & acupuncture: Anything that will relieve your aches and pains! "Just make sure the chiropractor is prenatal certified 😊," wrote one mom. The same goes for massage and acupuncture: look for someone with a prenatal specialty, if possible.

Kinesio tape for your belly: "My back pain disappeared the moment I put it on and was able to workout up until my delivery day!! Have an athletic trainer, chiropractor or physical therapist tape you the first time, then re-tape weekly (it stays on a week!). Also helped me work my twelve hour shifts no problem!!" Here's some detailed info, but basically belly tape can serve the same function as a belly band, and it's cheaper.

Inner tubes: This woman's pregnancy hack was, "Lying on an inner tube with your belly in the center when the baby is crushing your lungs, or if your back just hurts. It was the only time of the entire 2nd and 3rd trimesters that I was ever comfortable." Don't have a swimming pool nearby? Try an "inflatable pool and a giant donut float," as another mama recommended.

Exercise ball: "At the end of my pregnancy, I would sit on my exercise ball instead of a chair when I had to sit at my computer for long periods of time. It was so comfortable and ended up being a huge help when I was in labor, too!!"

Grabber tool: "I finally bought myself a grabber on pregnancy number five. No more bending down!! 👍🏻👍🏻." Women without grabbers mentioned using their toes to get things they dropped.

Pampering baths: "Shower and baths were my lifesaver. Anytime I was sick and had horrible heartburn I could lay in warm bath and it always eased my heartburn and relaxed me enough to go to sleep the beginning of my pregnancy I spent almost all day in the tub it really was my lifesaver." Magnesium bath salts are highly recommended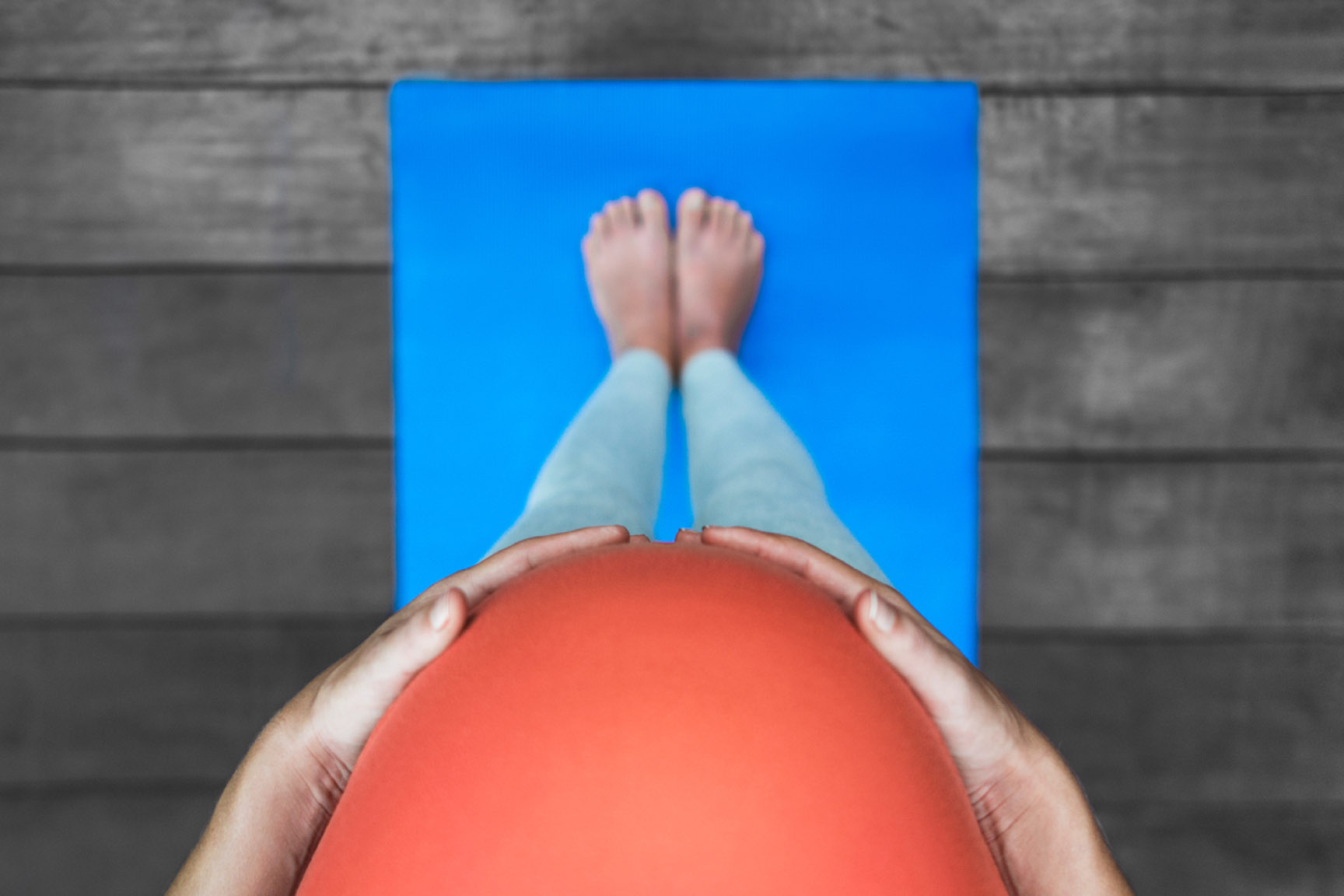 Emotional wellbeing hacks
Health isn't just physical: it's emotional too. Make sure you're taking care of your heart and spirit as well as your body.
Go with the flow: "The most important thing is the willingness to go with the flow. Babies and pregnancies have a mind of their own. Don't get too set in your ways or you'll never be happy. Things won't go the way you planned so if you are up for anything you'll never be let down!"

Laugh: "Laugh a lot and give positive vibes to your little one, make him/her happy!" or, "Make silly videos and watch them when you're having a hard time."

Quality time: "Go on lots and lots of fun dates with your husband. Use this time to try new restaurants, ice cream dates, movies or do a bucket list item. Take the time to appreciate one another and look forward to your new life! ❤️"

Accept help: "Accepted help from whomever offered! The best thing that anyone did for us was prepare & drop off food - that way my husband had dinner even if I was feeling sick/tired and wanted to sneak off to bed early!"

Go on a date with yourself: "Towards the end of my pregnancy (36wks) I bought a series of wash & blow drys from my local blow dry bar and I went once a week. That way I had really great hair before my blind date with my future soulmate. 😻😻😻 you got this Mama hang in there & stay positive."
Did we miss any amazing pregnancy hacks? Drop by our Facebook, Twitter, or Instagram to let us know what we're missing.
This information is provided for educational and entertainment purposes only. We do not accept any responsibility for any liability, loss or risk, personal or otherwise, incurred as a consequence, directly or indirectly, from any information or advice contained here. Babylist may earn compensation from affiliate links in this content. Learn more about
how we write Babylist content
.
Keep your pregnancy on track. One email a week.