What Makes the Best Family Dog
Last Updated: November 10, 2016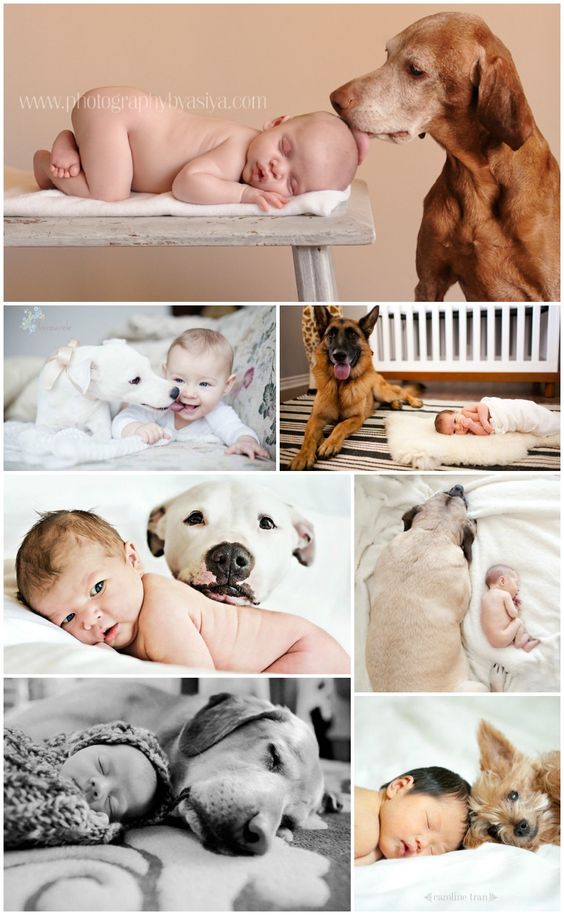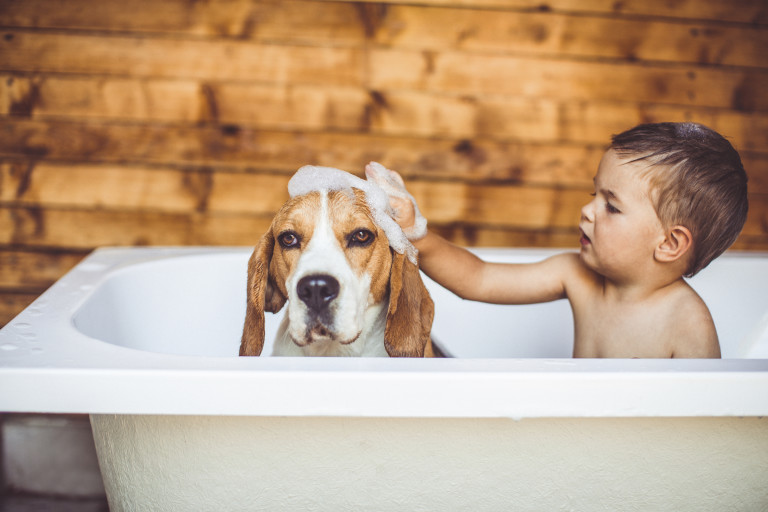 One of the biggest myths about choosing a family dog is that the breed is the most important thing. Veterinarian Jessica Hekman says, "How we treat dogs has much more to do with their behavior than their breed." Here's this professional veterinarian's advice on how to choose a great family dog:
Ways to ensure your dog is a good family dog
Select a trained adult dog, not a puppy

Select a dog that has a history of being good with kids

Always supervise and train your dog's interactions with your kids

Keep your children from harassing your dog (for example by painfully pulling their ears or tail)

Make sure the dog has all the exercise they need so they aren't struggling with restless energy

Ensure the dog has a space they can hang out and chill away from the kids
How much does breed really matter?
Relying solely on breed stereotypes to choose a family dog is definitely a mistake. According to a study by the University of Bristol's School of Veterinary Sciences, dog breed is not a great predictor of canine aggression. So what actually does increase your chances of finding a gentle dog? According to the Bristol researchers, attending puppy classes and being raised by a licensed breeder correlates with less aggressiveness. One of the researchers thought the best way to bring down risk was to have mandatory "dog owner classes."
Does all this mean the breed question is irrelevant? Not exactly. Different breeds have different energy levels and needs for attention and exercise. (Also obviously some dogs do better in apartments and some do better with yards.) Keep in mind that your baby will take up a lot of your time and energy, and make sure you have a plan to give all family members (both doggy and human) the attention and exercise they need.
Family Dog Training Tips
The ASPCA offers detailed recommendations on preparing your dog for your new baby. Perhaps the most important thing is to teach your dog a "go away" command. That way when you notice your baby starting to bother your dog too much, you can tell the dog to remove themselves from that situation. The ASPCA also suggests training your dog to tolerate baby's grabbing, poking, pushing, and pulling behaviors. How does this work? While you're waiting for the baby to arrive, you start bothering your dog the way a baby would–and rewarding them for their patience with treats! Of course, ideally you keep your kids from bothering your dog at all, but this ensures the dog is prepared and accustomed to it, in case something slips through.
In short: the key to creating beautiful dog and baby friendships within your family is being very involved. Train your dog to have the skills to deal with your baby. Monitor the interactions between dog and baby to head off anything negative at the pass. Give them time to get used to each other. Give your dog plenty of love so they don't get jealous.
If you put in the work, the results can be spectacular. Here are six photos of dog-baby friendships that will deeply touch you heart.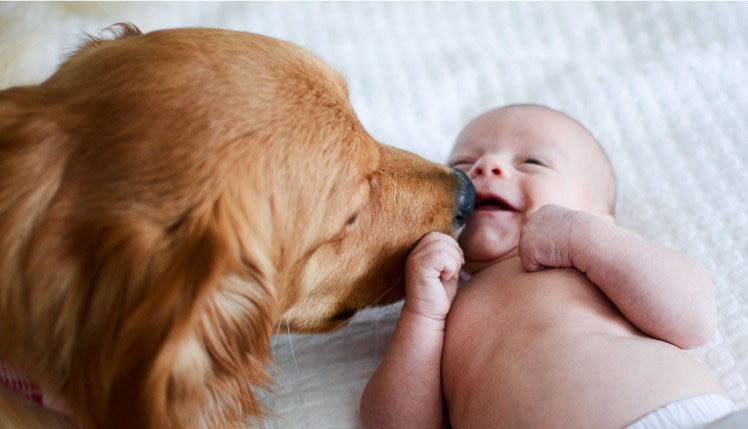 Photo by Lindsey Goggin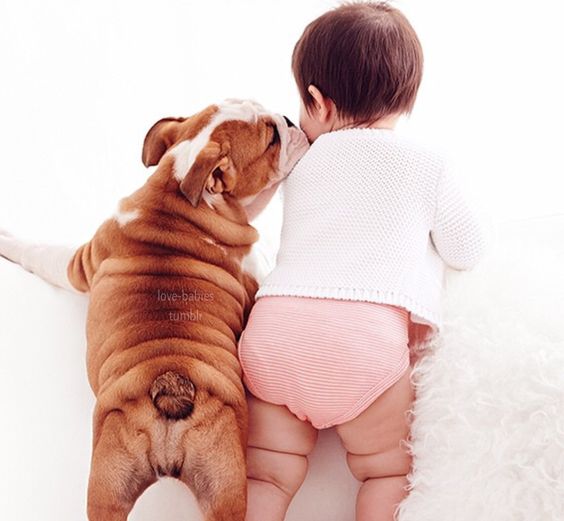 Photo by Michael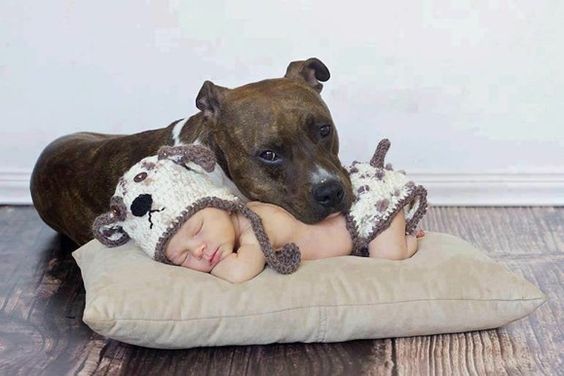 Photo by Weespring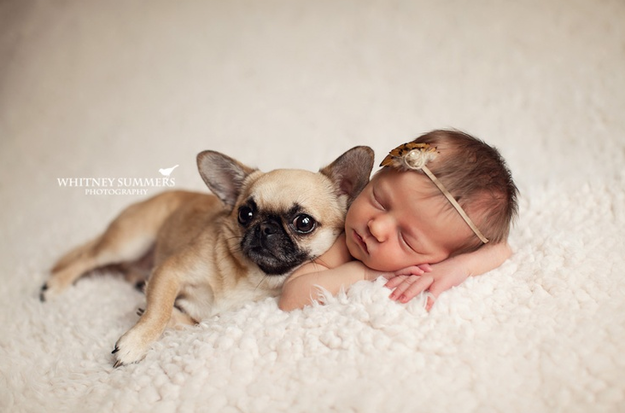 Photo by Whitney Summers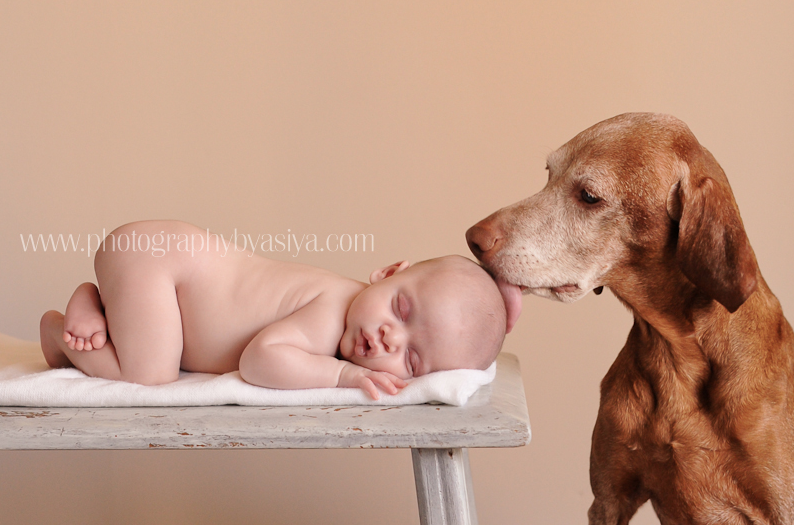 Photo by Asiya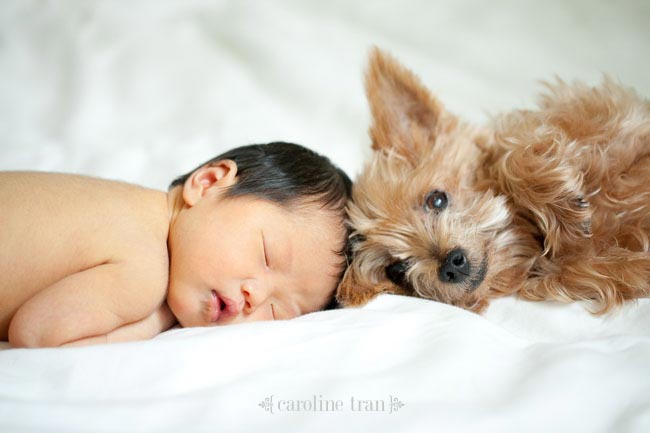 Photo by Caroline Tran
We hope you find the perfect dog for your family! When you do, feel free to tag your own adorable dog and baby photos with #babylist for a chance to be featured on our Instagram page.
About BabyList
Looking for the best items for your growing family? Add all your favorite baby products to ONE registry with Babylist. You deserve to get exactly what you want.