Best Bottle Warmers of 2020
Best Bottle Warmers of 2020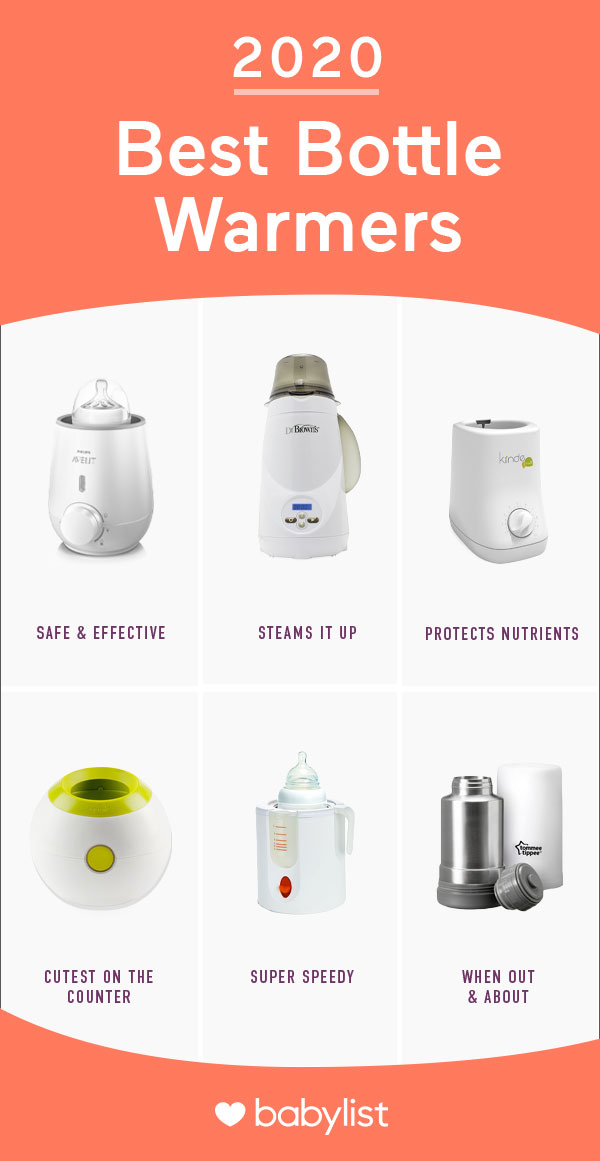 When a baby nurses, breast milk is body temperature. So naturally, babies often prefer bottles of warm milk over cold. But don't go running for your microwave yet! Using it to heat breast milk or formula is a no-no. Microwaves can create hot spots in liquid and scald your baby's mouth.
Enter bottle warmers. They quickly and uniformly heat a chilled bottle, freezer bag of milk or refrigerated baby food so it's safe to use right away.
Note: There's no danger in feeding your little one cold milk or formula if they'll take it.
Do you need a bottle warmer?
You can certainly let frozen breastmilk thaw overnight in the fridge and serve it cold if your baby isn't picky about it. You can also warm milk and food by placing it in a bowl of hot water to slowly heat up. But a bottle warmer can make the heating process faster and many also alert you when the milk or food is ready to go.
How we chose our best picks
We asked thousands of real Babylist families about the baby products they love the most. We took the top products they shared with us and added our own research and insight to tell you about the best bottle warmers.
Do you think this content is helpful? Let our editors know!
---
Did you find this content helpful? Let our editors know!
---
Choosing What's Right for You
It's hard to know before your baby arrives if she'll be picky about drinking cold breast milk or formula. It's safe to say though that your child won't refuse a nicely warmed bottle. Whether you decide to heat bottles the old-fashioned way or try a bottle warmer, what matters most is making sure your little one's meal is at a safe-to-drink temperature.
This information is provided for educational and entertainmentpurposes only. We do not accept any responsibility for anyliability, loss or risk, personal or otherwise, incurred as aconsequence, directly or indirectly, from any information oradvice contained here. Babylist may earn compensation fromaffiliate links in this content. Learn more about
how we write Babylist content.
The freshest in parenting this week, delivered to your inbox