Best Bottle Sterilizers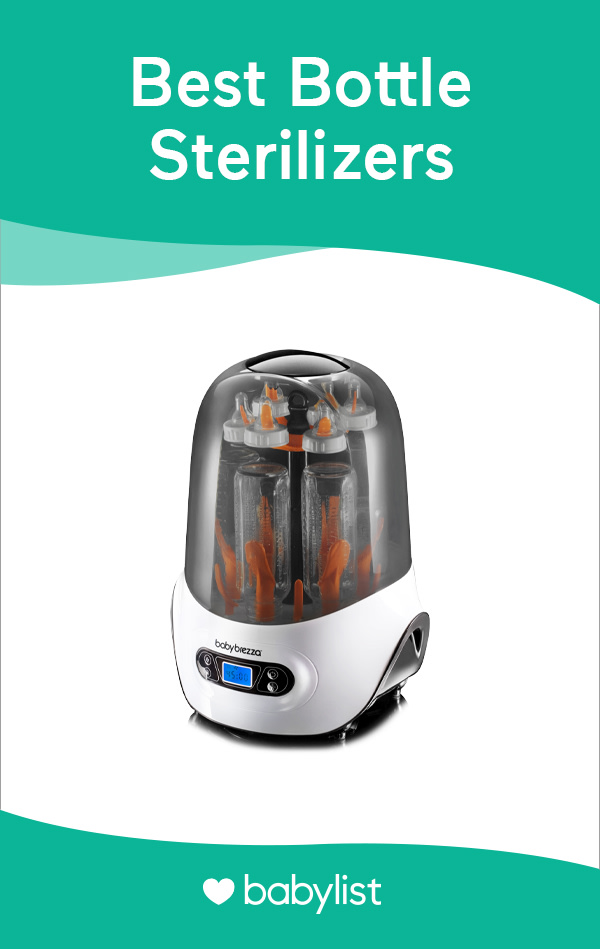 Kids + germs: it's inevitable. Babies love to put anything and everything in their mouths, the dirtier the better. But when you're talking about bottles (and pacifiers, and pump parts, and even some toys and teethers), ensuring they're as germ-free as possible can offer some peace of mind. And that's where a sterilizer comes in.
Do You Need a Bottle Sterilizer?
Hand washing bottles with hot water and soap or running them through the dishwasher gives them a good cleaning, and is definitely sufficient. Sterilizing is an extra step that parents of immune-compromised babies swear by, though, and also something many parents choose to do either regularly or once in a while to keep frequently used items extra clean.
If you do choose to sterilize your baby's bottles, there are two ways to go about it: either by boiling them in hot water for five minutes, or by using a sterilizer.
Sterilizers come in two types–microwave or electric. Both use steam to kill 99.9% of harmful bacteria in just a few minutes, so it's simply a matter of personal preference which one you should choose.
How We Chose Our Best Bottle Sterlizers
We asked thousands of real Babylist families about the baby products they love the most, then took the top products they shared with us and added our own research and insight to tell you about the best bottle sterilizers.
Choosing What's Right for You
Sterilizing items after hand washing or dishwashing isn't a must—but if it gives you one less thing to worry about, then we're all for it. The good news is that no matter what sterilizer you choose, all provide quick and thorough disinfecting.
This information is provided for educational and entertainment purposes only. We do not accept any responsibility for any liability, loss or risk, personal or otherwise, incurred as a consequence, directly or indirectly, from any information or advice contained here. Babylist may earn compensation from affiliate links in this content. Learn more about
how we write Babylist content
.
The freshest in parenting this week, delivered to your inbox