Best Pregnancy Tests to Take in 2020
Best Pregnancy Tests to Take in 2020
Wondering if you're pregnant? The best pregnancy tests will help you get your answer.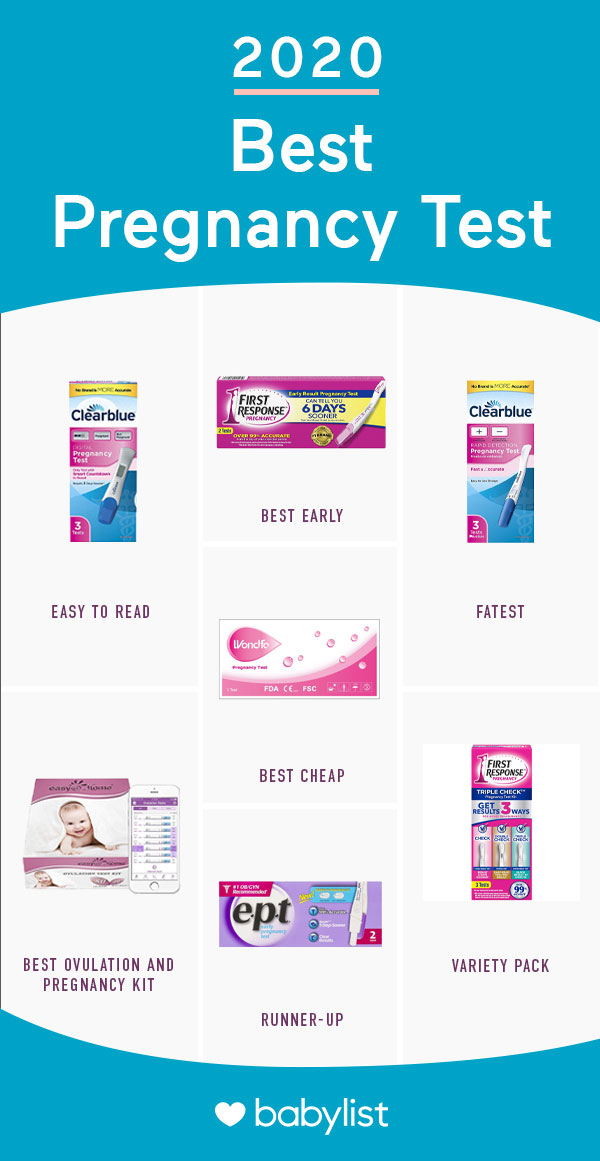 Excitement, anxiety, hope: wondering if you're pregnant can be nerve-racking. A home pregnancy test can quickly reveal if you're expecting—some even work before your period is late—so you can get that need-to-know answer right away.
When to Take a Pregnancy Test
How soon a pregnancy test can tell if you're expecting depends on its sensitivity to hCG. That's why some work earlier when you have less of the hormone, while others won't show a positive until later when you have a higher amount.
How Do Pregnancy Tests Work?
When an egg is fertilized, your body starts producing a hormone called human chorionic gonadotropin (hCG). During early pregnancy, hCG levels double every two to three days and peak by the end of your first trimester. Pregnancy tests look for how much hCG is present in your urine.
How Accurate are Pregnancy Tests?
In general, home pregnancy tests are more accurate the longer you wait to take them. Testing on the day of your expected period, or after, will yield a more definitive answer. If you test too early (think just days after ovulation), you could get a false negative and have to test again later.
If you're making a store run or hopping on Amazon to purchase a home pregnancy test, we recommend you go with one of these.
The bottom line with any test you choose: if you tested early and it came up negative, but you end up missing your period, test again. If your home test says you're pregnant, it's time to make an appointment with your gynecologist to confirm the results.
And once you get a big fat positive, check out our week by week pregnancy guides and sign up for our pregnancy emails.
This information is provided for educational and entertainment purposes only. We do not accept any responsibility for any liability, loss or risk, personal or otherwise, incurred as a consequence, directly or indirectly, from any information or advice contained here. Babylist may earn compensation from affiliate links in this content. Learn more about
how we write Babylist content
.
Keep your pregnancy on track. One email a week.