Pregnancy Halloween Costumes You'll Just Love
Pregnancy Halloween Costumes You'll Just Love

This Halloween, ladies all over the country are finding beautiful costumes for their youngest family member: their bump. A baby bump lends itself to so many costume ideas. From the predictable round fruits and vegetable to snow globes or disco balls, the options are endless. And you can use body paint to make it look like almost anything. Here are some of our favorites. (Be prepared for Star Wars and superhero characters!)
The Pumpkin
Unsurprisingly, the good ol' pumpkin is one of the most popular choices for a Halloween bump costume.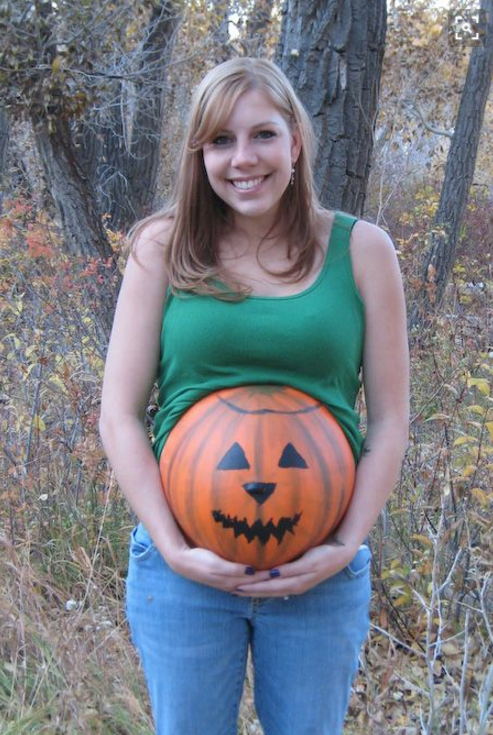 Photo by Belly Itch Blog
The Avocado
There's nothing like a whimsical avocado to make people smile. Doesn't it make you harken back to Week 16 of your pregnancy, when your baby was the size of an avocado?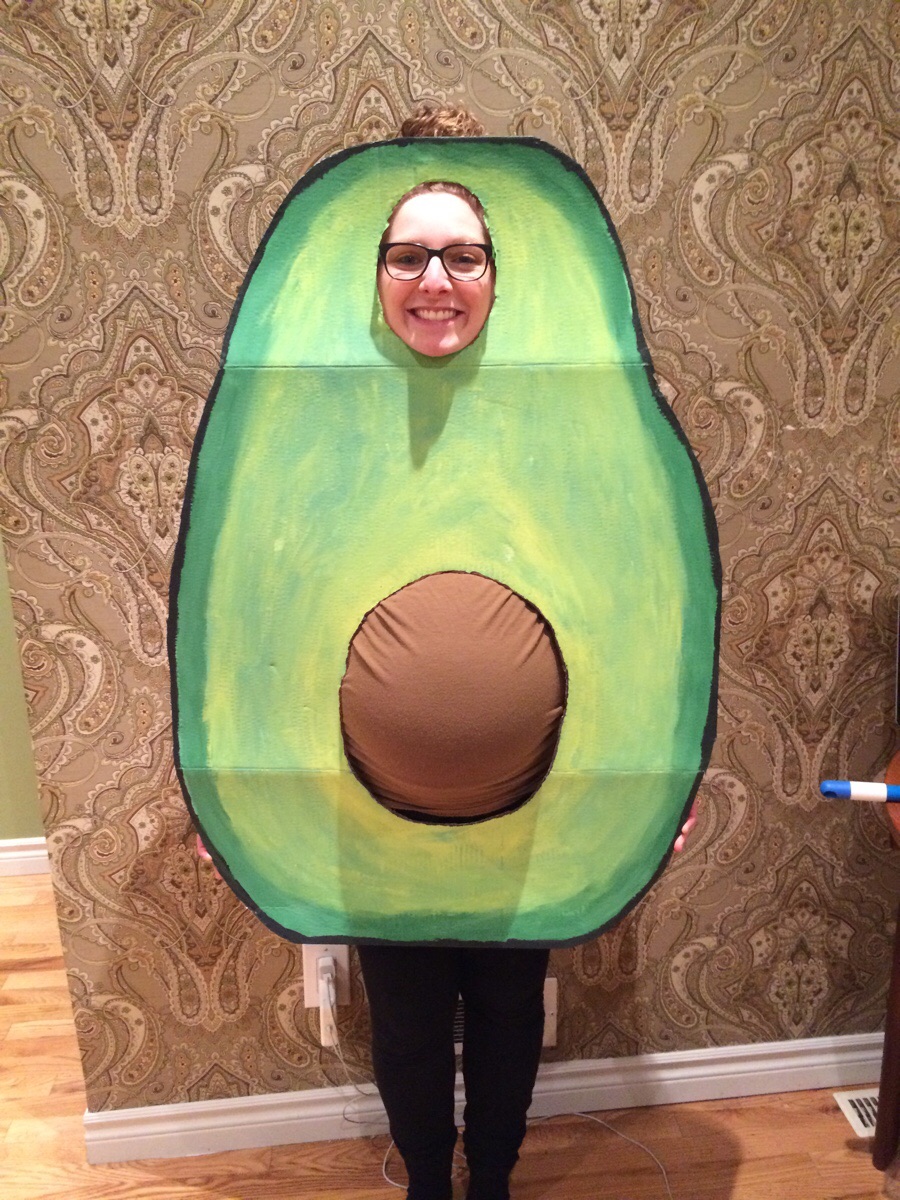 Photo by Imgur
The Nesting Bird
One expecting mama dressing up as another type of expecting mama: how cute!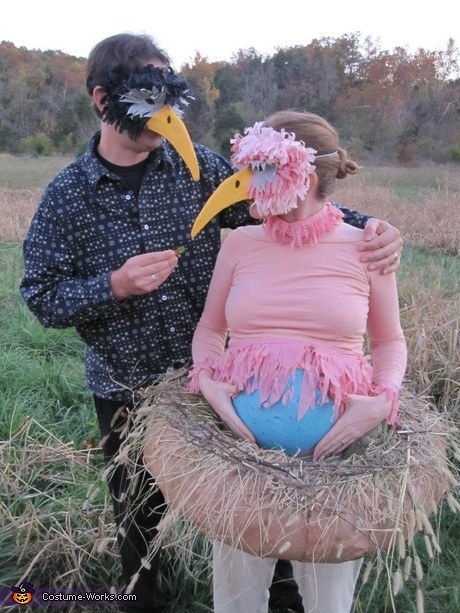 Photo by Jessica
The R2D2
Why not dress your bump up as the most heroic character in Star Wars? Little R2D2 had more character than all the rest of 'em put together.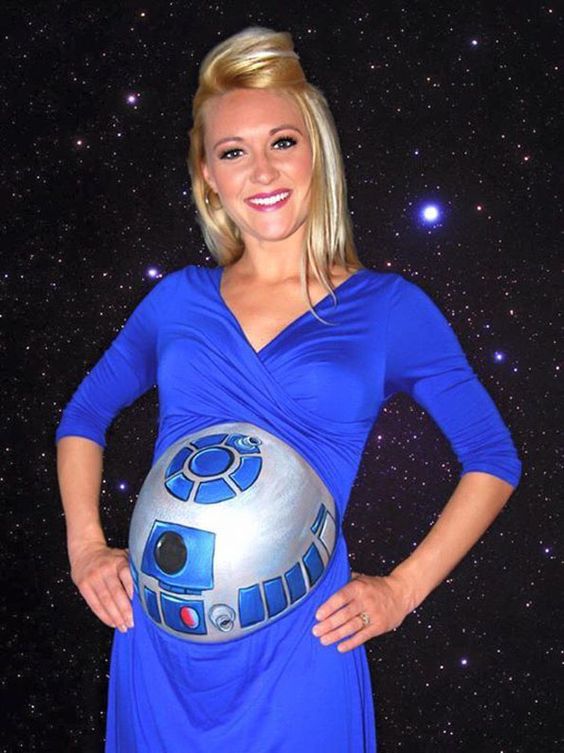 Photo by Stefaney Giordano
The Disco Ball
Extra props for the commitment it took to find the silver wig and gloves for this disco ball costume.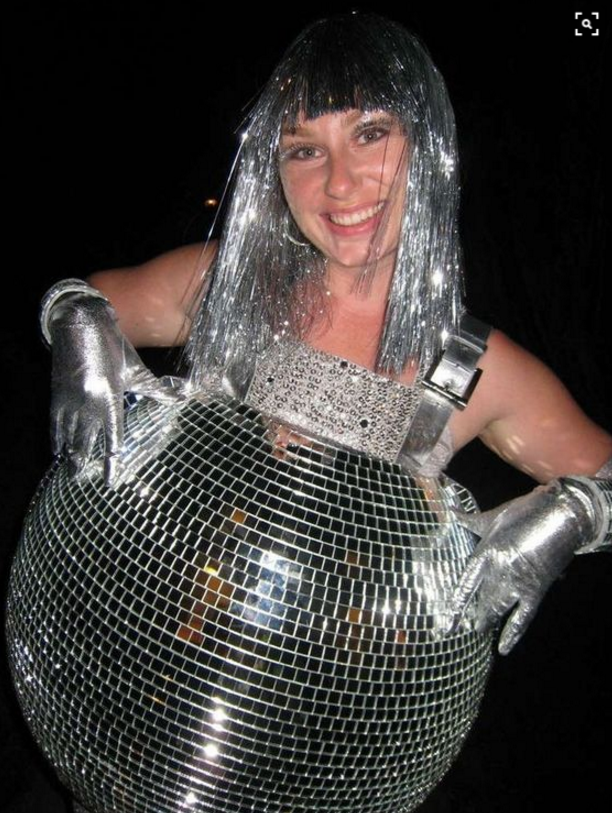 Photo by Bit Rebels
The Stork
A charming reference to the old-timey legend of the stork bringing the baby.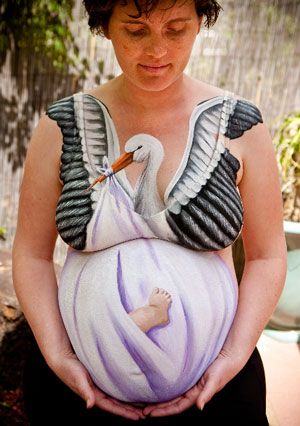 Photo by Doorstep Doula
The Snowglobe
Yes, this particular snowglobe has a Christmas tree inside of it; but you could do one with a fall scene inside of it as well. (Or just embrace the Nightmare before Christmas holiday mashup theme.)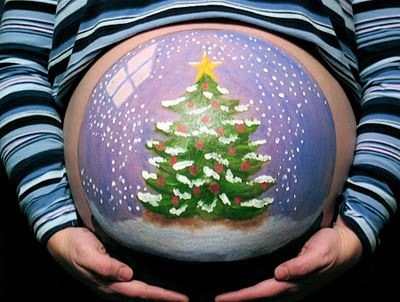 Photo by Maternitique
The Captain America
Could there be a cuter maternity tee? Just like Captain America, your baby is special… and your bump is the shield of protection between 'em and the world!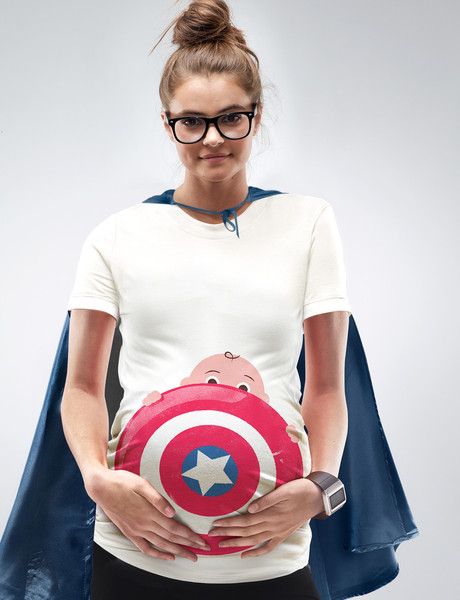 Photo by Mamagama Maternity
The Sun at the Center of the Solar System
For this season, you're the glowing source of warmth and light the entire family orbits around. Or something. Are we carrying this metaphor too far?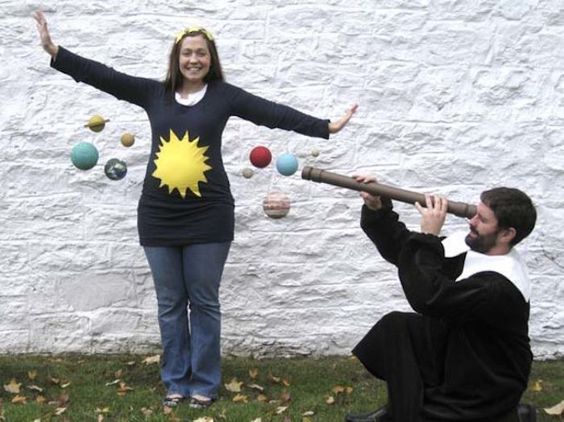 Photo by Cloud Mom
The Snowman
We especially enjoy the tophat on this dashing snowman. Or should we say, snowwoman?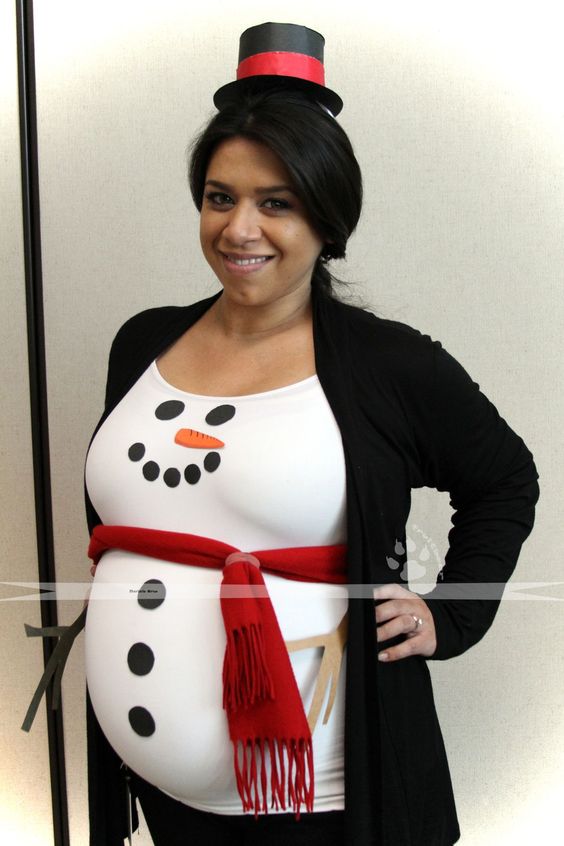 Photo by Red Book Magazine
The Kangaroo Pouch
Do you recognize little Roo from Winnie the Pooh?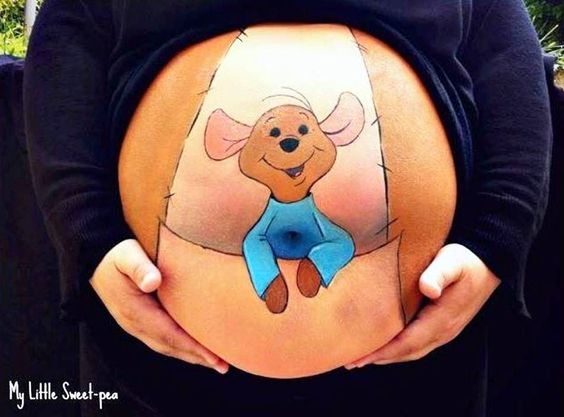 Photo by My Little Sweet-pea
One exciting announcement before we finish, folks. Babylist is running a bump costume contest for Halloween this year! Tag your entries with #babylisthalloween for a chance to be featured on our Instagram.
This information is provided for educational and entertainmentpurposes only. We do not accept any responsibility for anyliability, loss or risk, personal or otherwise, incurred as aconsequence, directly or indirectly, from any information oradvice contained here. Babylist may earn compensation fromaffiliate links in this content. Learn more about
how we write Babylist content.
The freshest in parenting this week, delivered to your inbox