29-Month-Old Toddler: Your Little Listener
29-Month-Old Toddler: Your Little Listener
Toddler communication tips. (Because…you know.)
Babylist editors love baby gear and independently curate their favorite products to share with you. If you buy something through links on our site, Babylist may earn a commission.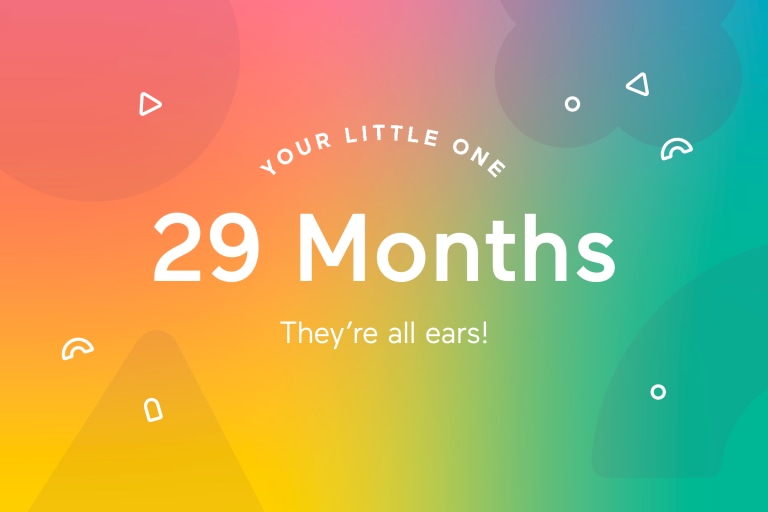 Your Little Listener
You may have heard that it's a good idea to avoid familiar parenting phrases like "you're okay" & "be careful." Wondering why? We've broken down the potential impact of nearly a dozen such expressions plus what to consider saying instead.
And at the end of the guide, we've also included a helpful tip for expressing anything in a way that your toddler can more easily understand.
---
Did You Know?
If your 29-month-old is a picky eater, they're not alone: in one study, more than half the parents surveyed said their kids are, too. And according to doctors, this is just one of several common parenting concerns you shouldn't stress about. Here are the rest.
---
Editors' Picks: Age-Appropriate Toys
Your 29-month-old is on a mission to learn, grow & have a great time. These fun skill-building toys encourage creativity & foster confidence.
Editors' Picks: Bubble Toys
Bubbles can be both stimulating & calming. Plus, they can help with hand-eye coordination. Here are some of our favorite ways to enjoy them.
---
Parenting Toolkit: Separation Anxiety
If they're clingy whenever you begin to leave the room, this will help explain why & how you can help.
This information is provided for educational and entertainment purposes only. We do not accept any responsibility for any liability, loss or risk, personal or otherwise, incurred as a consequence, directly or indirectly, from any information or advice contained here. Babylist may earn compensation from affiliate links in this content. Learn more about
how we write Babylist content
and
review products
, as well as the
Babylist Health Advisory Board
.
The freshest in parenting this week, delivered to your inbox