Best Nursing Bras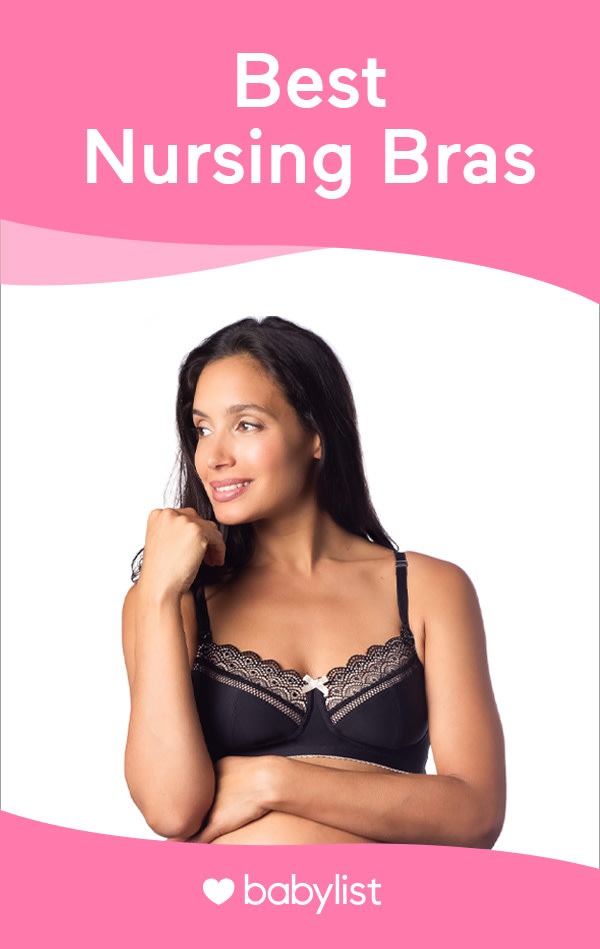 When you're nursing, your breasts will take on a life of their own. Haven't fed your little one in awhile? You'll notice they're swollen and rock hard. Just finished nursing? They'll become smaller and soft again.
Nursing bras are designed to deal with the literal ups and downs of breastfeeding—with comfortable and stretchy fabric—and provide easy access for feeding sessions with pull-down or push-aside cups.
Like regular bras, nursing bras come in various styles, and which one you pick is a matter of personal preference. You can choose from:
Underwire or wireless
Lined or unlined
Shaped cups or seamless
There are also specialty nursing bras to wear overnight or while you're pumping. And many come with more rows of hooks on the band to accommodate size fluctuations as your body changes postpartum.
Take a look at our top picks for nursing bras that are comfortable, stylish and, most importantly, convenient for breastfeeding.
---
Choosing What's Right for You
You don't need to set aside an entire drawer for new nursing lingerie. But, you'll need at least a couple of nursing bras to rotate through. Also, keep in mind that your breast size may change at different nursing stages. If you see gaps or puckering in the cups, or if your band feels loose after tightening it, it's time to get another bra.
For more ways to make nursing easier, check out our picks for the best nursing covers, nursing shirts and dresses, nipple creams and nursing pajamas.
This information is provided for educational and entertainmentpurposes only. We do not accept any responsibility for anyliability, loss or risk, personal or otherwise, incurred as aconsequence, directly or indirectly, from any information oradvice contained here. Babylist may earn compensation fromaffiliate links in this content. Learn more about
how we write Babylist content.
The freshest in parenting this week, delivered to your inbox