Best Nipple Creams
Babylist editors love baby gear and independently curate their favorite products to share with you. If you buy something through links on our site, Babylist may earn a commission.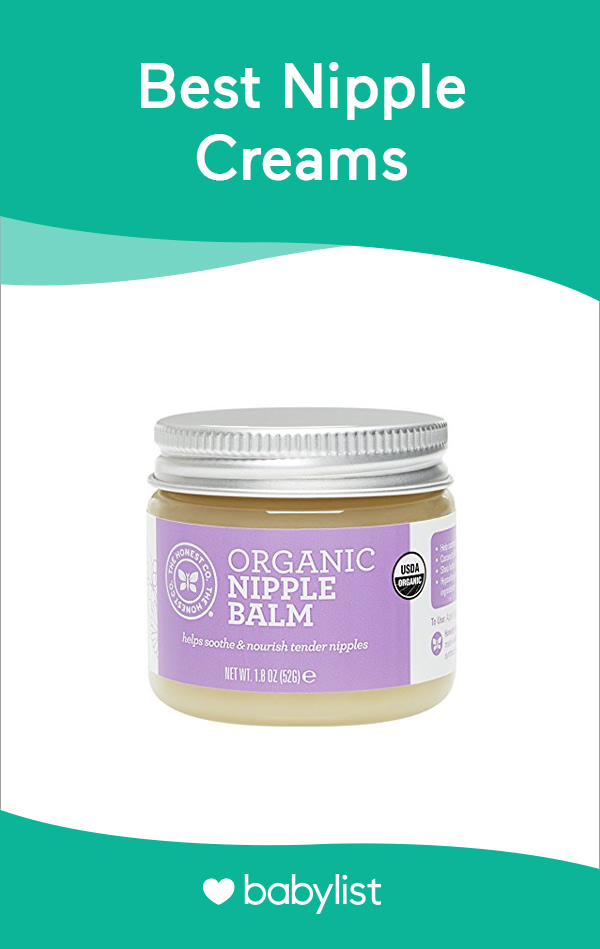 As natural as breastfeeding is, it doesn't always feel natural—especially at the beginning when your nipples are dry, cracked, chapped, itchy or even bleeding.
The adjustment period can be tough and painful as you and your little one get the hang of latching and proper positioning. A soothing nipple cream eases the learning curve and provides much-needed relief before, during and after feedings.
Tip: You don't have to go it alone! If your pain is ongoing and causing breastfeeding challenges, call a lactation consultant for guidance and support.
How to Choose a Nipple Cream
There are lots of choices when it comes to nipple creams. Consider these factors when determining which one to buy:
Ingredients: Any product you put on your nipples will be ingested in small amounts by your nursing baby. Make sure the label says it is safe to use before a feeding and does not need to be washed off. Many creams and salves contain organic and plant-based ingredients, which give new parents peace of mind knowing it's all natural.
You might have heard of lanolin, a waxy substance found in sheep's wool, which has been a go-to nipple treatment for decades. Many people swear by it, while others steer clear due to concerns about it being derived from animals and/or about the pesticides being used in the process of obtaining the lanolin from the wool. Look for lanolin that's pure-grade, hypoallergenic and free of additives, preservatives and pesticides.
Consistency: The last thing you need is more discomfort, so you'll want a product that glides on easily, Thick, sticky creams can be tough to apply, and some may rub off on your nursing bra and leave a greasy mark. Using breast pads can help prevent staining. And if you're applying it before a feeding, a gooey consistency may distract your hungry kiddo.
Smell and taste: Depending on the ingredients, the cream or balm may have a slight scent or taste. Usually this isn't bothersome to babies, but you'll definitely notice if your little one isn't a fan.
These are our favorite nipple creams.
This information is provided for educational and entertainment purposes only. We do not accept any responsibility for any liability, loss or risk, personal or otherwise, incurred as a consequence, directly or indirectly, from any information or advice contained here. Babylist may earn compensation from affiliate links in this content. Learn more about
how we write Babylist content
and the
Babylist Health Advisory Board
.
The freshest in parenting this week, delivered to your inbox