Are Lactation Consultants Covered by Insurance?
Are Lactation Consultants Covered by Insurance?
You may be eligible for coverage, here's what to know.
Babylist editors love baby gear and independently curate their favorite products to share with you. If you buy something through links on our site, Babylist may earn a commission.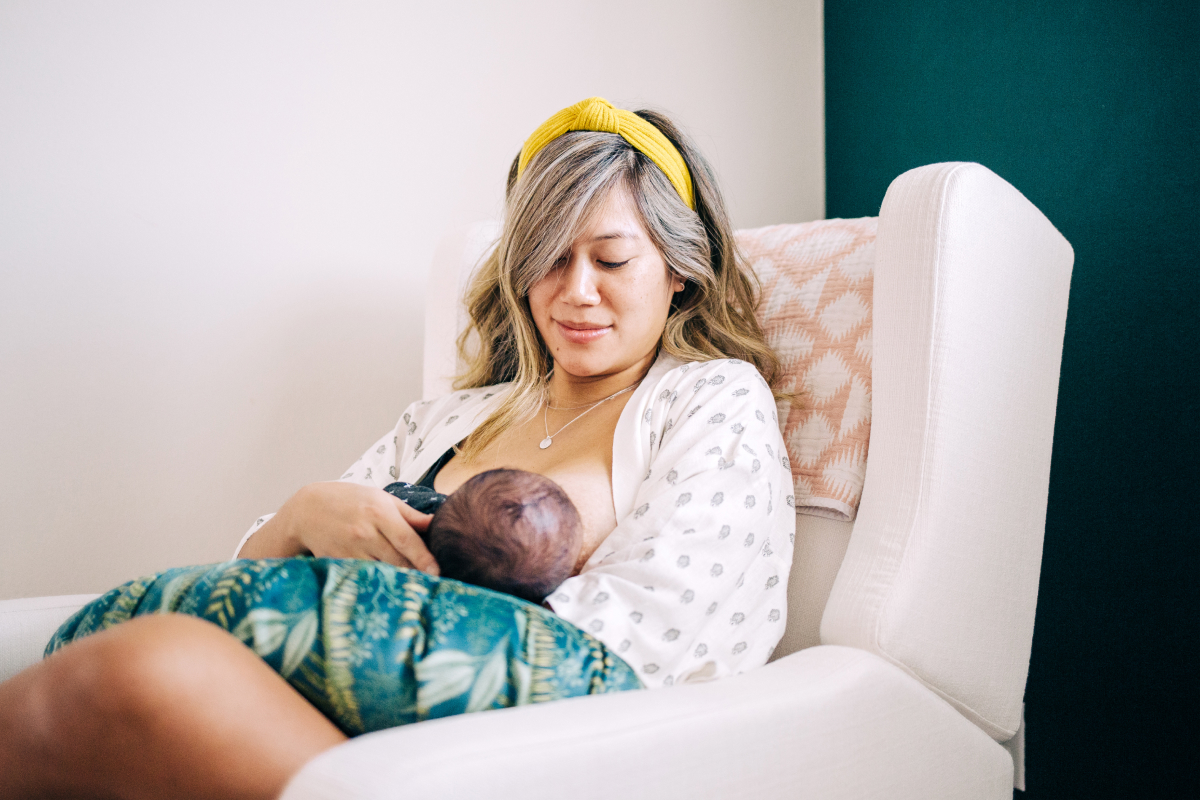 Becoming a parent is exciting and overwhelming–there is so much to learn! Breastfeeding is no exception. It's a brand new skill that both you and baby are learning, but you're not in it alone. In addition to online breastfeeding courses and in-person classes, International Board Certified Lactation Consultants (IBCLCs) are experts on all things nursing and pumping, and they're here to help. It's a good idea for every birthing person to have at least one appointment with a lactation consultant after birth. And the good news is, your visit (or visits) may be covered by your insurance at little to no cost to you.
Here's everything you need to know about getting a lactation consultant through your health insurance plan.
Does Insurance Cover Lactation Support? 
While not all lactation consultants are in-network with insurance providers, many are. In fact, under the Affordable Care Act, "insurance companies are supposed to cover preventative health services, including breastfeeding support, supplies and counseling," says Amey Fields, an IBCLC and founder of AZ Breastfed Babies.
But this is also where it can get tricky, because what qualifies as preventative health for breastfeeding support can vary among insurance companies. Insurance plans also only cover healthcare providers with specific credentials; in this case, you'll need to make sure your visit is with an IBCLC.
Additionally, "[the ACA mandate] is only effective as of 2010. Any plan established prior to 2010 is "grandfathered" and is not required to provide breastfeeding support to members," says Daniela Venegas, the Insurance Claims Recovery Manager at Babylist Health. Rather than being fully covered the same way as healthcare plans established after 2010, "these plans that we refer to as "legacy plans" are the ones where deductible and coinsurance tends to apply for these services," Venegas says.
Getting lactation services covered by insurance depends on your insurance network provider, your individual plan and the type of support you need. The best way to figure out what is covered and who to see is to talk to your insurance company directly.
Talking to your insurance provider
Calling your healthcare insurance representative can be a time-consuming, frustrating and sometimes nerve-wracking process, but it's the only way to know for sure if your insurance covers lactation consultations. To help reduce any frustration and make things move faster, here are some questions that we recommend having prepared before speaking with your health insurance:
What is the coverage for lactation support? For comprehensive lactation services, how much of the cost will insurance cover?
Does my health plan require lactation specialists to have specific certifications?
Will my health plan cover any in-hospital lactation consultations?
How many lactation consultant appointments are covered? How much of the cost of each appointment is covered by insurance?
Will insurance cover a breastfeeding or lactation class?
Are lactation support products (shields, supplements, nursing pillows, heat packs) covered by insurance?
How to Find an In-Network Lactation Consultant
When searching for lactation support, a great place to start is with your insurance company. They should be able to provide a list of local, in-network providers. Fields also recommends, "asking for a direct recommendation from the new [parents] in your area." Keep in mind, you'll still need to verify insurance information when reaching out. There are also a few websites we recommend to help you find an insurance-covered lactation consultant:
How to use HSA/FSA for lactation support
What if you can't find an in-network lactation consultant? There are a few other ways to help cover the cost. This is where a Health Savings Account (HSA), Flexible Spending Account (FSA) or Health Reimbursement Account (HRA) come in handy. There are two ways to use your HSA/FSA–submitting a claim for reimbursement or using your HSA or FSA card to pay. 
"We give all of our self-pay clients something called a superbill receipt with diagnostic codes that they can use to try to get reimbursement for their care with us," Fields says. If you pay out of pocket, you would then submit a claim with your insurance after your appointment, using the superbill as documentation.
Many lactation consultants will also accept payments using an HSA or FSA card. Keep in mind, if you pay with your card directly, you'll still need to submit a receipt or Explanation of Benefits (EOB) for the transaction to get approved. 
EXPERT SOURCES
Amey Fields, RN, IBCLC and founder of AZ Breastfed Babies
Daniela Venegas, Insurance Claims Recovery Manager at Babylist Health
---
Babylist editors and writers are parents themselves and have years of experience writing and researching, coming from media outlets like Vice, Motherly, the SF Chronicle, the New York Times and the fields of early childhood education and publishing. We research and test hundreds of products, survey real Babylist parents and consult reviews in order to recommend the best products and gear for your growing family.
This information is provided for educational and entertainment purposes only. We do not accept any responsibility for any liability, loss or risk, personal or otherwise, incurred as a consequence, directly or indirectly, from any information or advice contained here. Babylist may earn compensation from affiliate links in this content. Learn more about
how we write Babylist content
and the
Babylist Health Advisory Board
.
The freshest in parenting this week, delivered to your inbox