17-Month-Old Toddler: Your Little Creature of Habit
17-Month-Old Toddler: Your Little Creature of Habit
How to establish a routine for your 17-month-old toddler. Because toddlers love routines.
Babylist editors love baby gear and independently curate their favorite products to share with you. If you buy something through links on our site, Babylist may earn a commission.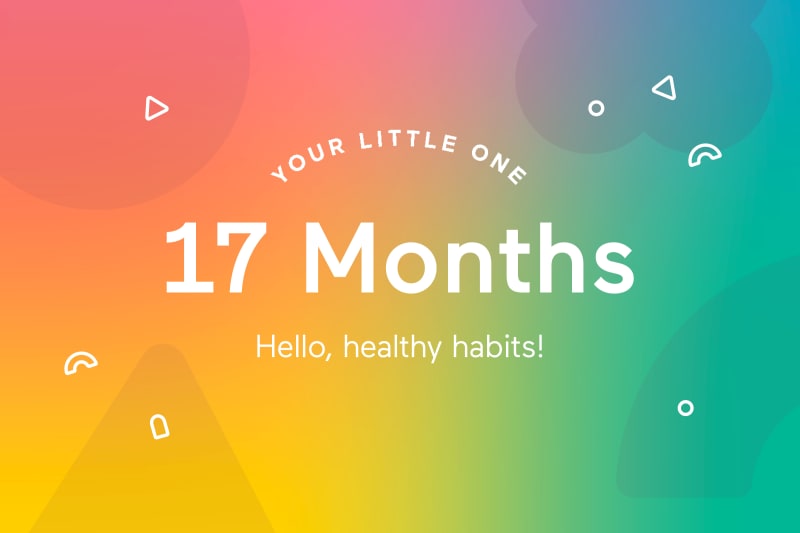 Your Little Creature of Habit
We've all heard that a commonly shared trait among highly successful adults is the tendency to adopt very healthy habits. Some families thrive on routine practices, too. For the economist and parenting author Emily Oster, for example, firm bedtimes and sitting down for dinner together are not to be trifled with. And in their own little worlds, one-year-olds often crave the same kinds of regular programming. Check out these five ways they benefit from set schedules plus an example of a day in the life of a toddler.
---
Did You Know?
Less frequent than daily routines but just as important to a child's sense of self are family traditions big and small. Here's how they deepen connections and foster a sense of stability, and here are 25 of our favorite holiday traditions for the entire family.
---
Expert Advice: Set a Bedtime Routine
Here's how plus a visual chart you can print for your toddler.
---
Parenting Toolkit: "You Really Wish…"
Try this: Dr. Becky, the parent whisperer behind Good Inside, explains how these 3 words can help if your toddler is having a hard time, say, adjusting to a new bedtime routine.
Best Toddler Alarm Clocks
Since your pint-sized roommate can't yet tell time, a toddler alarm clock uses lights, pictures, sounds or sometimes a combination of all three to indicate when it's okay for your little one to hop out of bed and start their day.
Best Toddler Clothes
Whether you're looking for neutral basics or that colorful kids' aesthetic, here are our favorite places to shop.
A favorite among parents for cozy pajamas, they also carry super soft and durable everyday clothing.
A British brand known for bright, colorful prints as well as cute knits.
Founded by an illustrator, this playful children's line include chic sweatshirts, fashion-forward winter coats and fun swimwear.
This information is provided for educational and entertainment purposes only. We do not accept any responsibility for any liability, loss or risk, personal or otherwise, incurred as a consequence, directly or indirectly, from any information or advice contained here. Babylist may earn compensation from affiliate links in this content. Learn more about
how we write Babylist content
and the
Babylist Health Advisory Board
.
The freshest in parenting this week, delivered to your inbox