20-Month-Old Toddler: Your Little Rebel
20-Month-Old Toddler: Your Little Rebel
How to get your 20-month-old toddler to say "yes" more often.
Babylist editors love baby gear and independently curate their favorite products to share with you. If you buy something through links on our site, Babylist may earn a commission.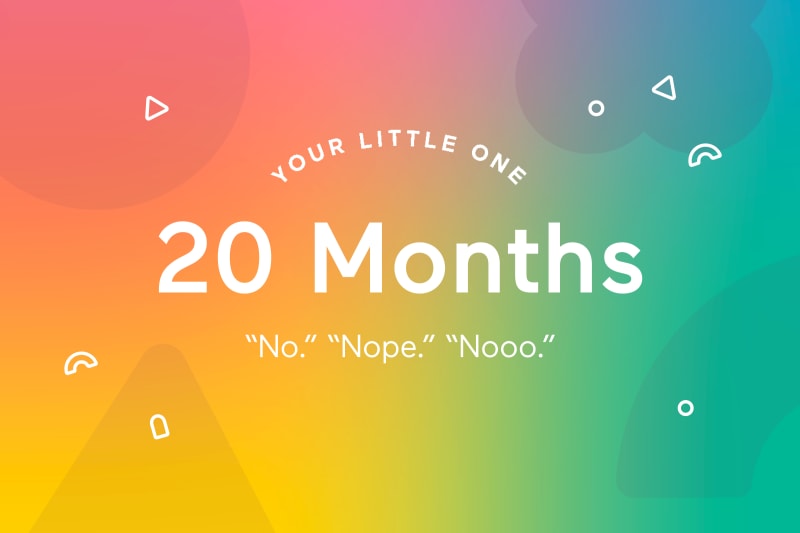 Your Little Rebel
It goes without saying that patience can be critical to communicating with toddlers, particularly when you're negotiating with them and one of their favorite words is "no." Want to Jedi mind trick them into saying "yes" more often? Experts recommend a few simple strategies. First up: no more bargaining with them as a means of cooperation. Instead, offer specific choices ("would you like to wear the red shoes or the green shoes?") in place of statements ("it's time to put your shoes on") or open questions ("can we put your shoes on now?")—and stick to those two options you've presented.
---
Did You Know?
Even if your little one only uses a few words, it's likely that they actually know dozens: babies and toddlers can understand you long before they can talk back. If you want to encourage them to use their words, try these 10 simple practices.
Toddler Scooters
More than just a fun way to get around, these two- and three-wheel rides will help your energetic toddler build skills and confidence. (Just don't forget a helmet.)
Bedtime Books
Have "Goodnight, Moon" memorized—both of you? Wind down with new characters: sleepy, snuggly farm animals; a train that cruises towards dreamland; trucks that tuck in underneath a sky full of stars; and more.
Parenting Toolkit: Respond to Hitting
Try this: Dr. Becky, the parent whisperer behind Good Inside, shares four simple steps to teach toddlers not to harm others—which works for biting and kicking and other similar behaviors, too.
This information is provided for educational and entertainment purposes only. We do not accept any responsibility for any liability, loss or risk, personal or otherwise, incurred as a consequence, directly or indirectly, from any information or advice contained here. Babylist may earn compensation from affiliate links in this content. Learn more about
how we write Babylist content
and the
Babylist Health Advisory Board
.
The freshest in parenting this week, delivered to your inbox