Best Baby Beach Tents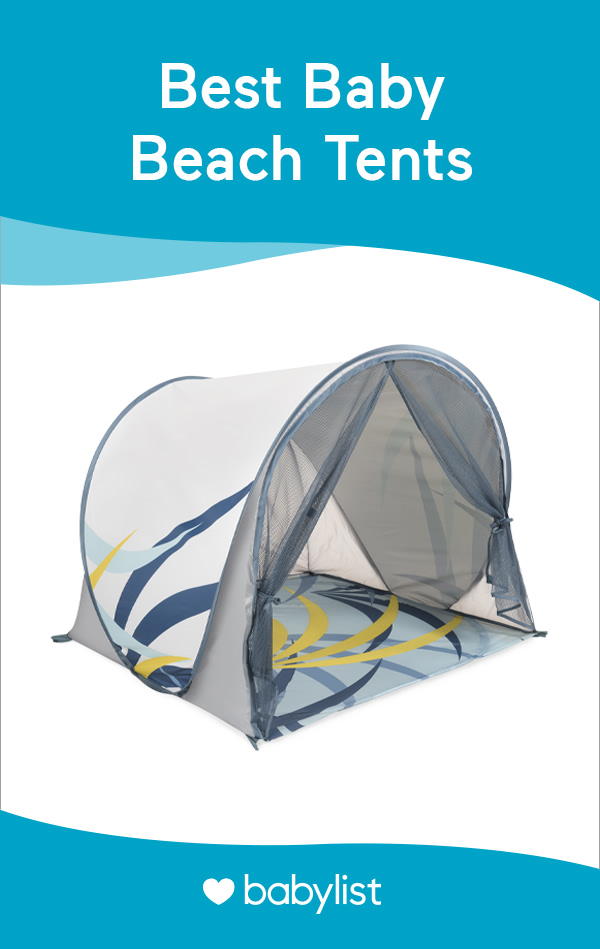 A baby beach tent gives your little one a special shady place all their own to relax, sleep and play. It prevents your bundle of joy from getting sunburned or overheating, and it goes beyond that beach vacation. Use it in your own backyard all summer long, or throw it in the trunk for a compact travel playpen for non-babyproof areas. Since sunscreen can be a confusing choice for parents, investing in a sweet little tent is a way to sidestep some of that headache.
If you don't want to buy a beach tent, you can improvise shade for your baby (like a towel draped over a chair), but a baby beach tent makes things a bit easier on you. It's a nice investment in making your baby's summertime relaxing, safe and fun.
What to Look for When Buying a Beach Tent
Does it have full certified UV protection, or is it just a sunshade?
Does the tent include features (like sand pockets, pegs or stakes) that will keep it from blowing away in the wind?
Is there ventilation so it doesn't become an oven? (Many tents have windows or open-up sides; angle them away from the sun to avoid sunburn, though).
How big of a tent do you need? How many children do you have and how long do you want them to use the tent? To avoid disappointment, make sure you check the exact measurements before buying.
Which actually suits your needs better: a baby beach tent or a full family-sized beach tent? (When we discovered that many baby beach tent shoppers end up buying a full family-sized tent instead, we added a few family size tents to this list).
Winners in Family-Size Tents
Why let baby have all the shade? A family-size beach tent is not that much more expensive than a baby tent. That's why many parents who are considering baby beach tents end up getting family-size instead.
Plus, it's easier to use the big tents in creative ways. One brilliant mom set her beach tent up on her deck at home and put an inflatable pool inside of it. Instant beach paradise!
This information is provided for educational and entertainment purposes only. We do not accept any responsibility for any liability, loss or risk, personal or otherwise, incurred as a consequence, directly or indirectly, from any information or advice contained here. Babylist may earn compensation from affiliate links in this content. Learn more about
how we write Babylist content
.
The freshest in parenting this week, delivered to your inbox