Best Musical Toys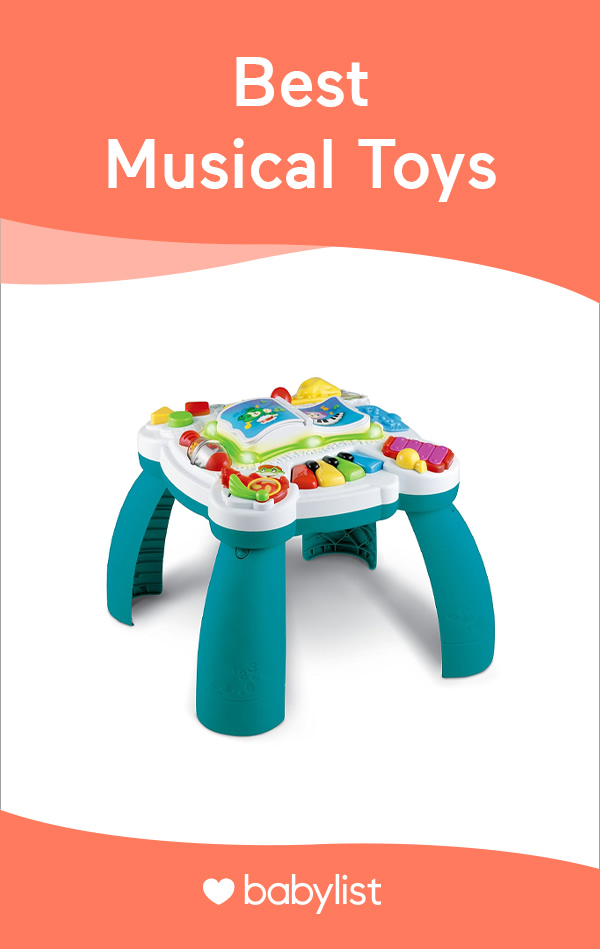 Have you noticed your baby's eyes light up when you turn on music? Does your toddler like to rock out when they hear their favorite song? It's no coincidence.
Most babies and toddlers love listening to music, and for good reason. Hearing is one of a baby's first senses to fully develop, and, just like us, little ones love listening to songs, rhythms and beats.
As early as when they're still in the womb, your little one can reap the benefits of listening to music. Music can help your baby and toddler with everything from creativity and language development to memory and emotional intelligence. Music can help soothe a crying baby or lift the mood of a cranky toddler. Some studies even suggest music should be part of therapy for premature babies because it can aid in development and weight gain.
There are lots of ways to enjoy music with your little one. Something as simple as incorporating music into your baby's bedtime routine or spending a few minutes each day rocking out (literally and figuratively) to your favorite tunes can help with soothing and comforting your babe. And as you reach the toddler years, music can become a much more interactive experience. Toddlers love learning through musical play by singing and rhyming together and making their own music.
When it comes to the best musical toys for your baby and toddler, we've rounded up our favorites that will make it easy for you to incorporate music into your everyday routine. So have fun and rock on! (Just be sure to pick up some earplugs somewhere along the way.)
This information is provided for educational and entertainment purposes only. We do not accept any responsibility for any liability, loss or risk, personal or otherwise, incurred as a consequence, directly or indirectly, from any information or advice contained here. Babylist may earn compensation from affiliate links in this content. Learn more about
how we write Babylist content
.
The freshest in parenting this week, delivered to your inbox