Pregnant During the Summer: A BabyList Survival Guide
Pregnant During the Summer: A BabyList Survival Guide
Summertime is rough on a pregnant mama-to-be. Here are six ways to keep cool-and keep your cool-this season.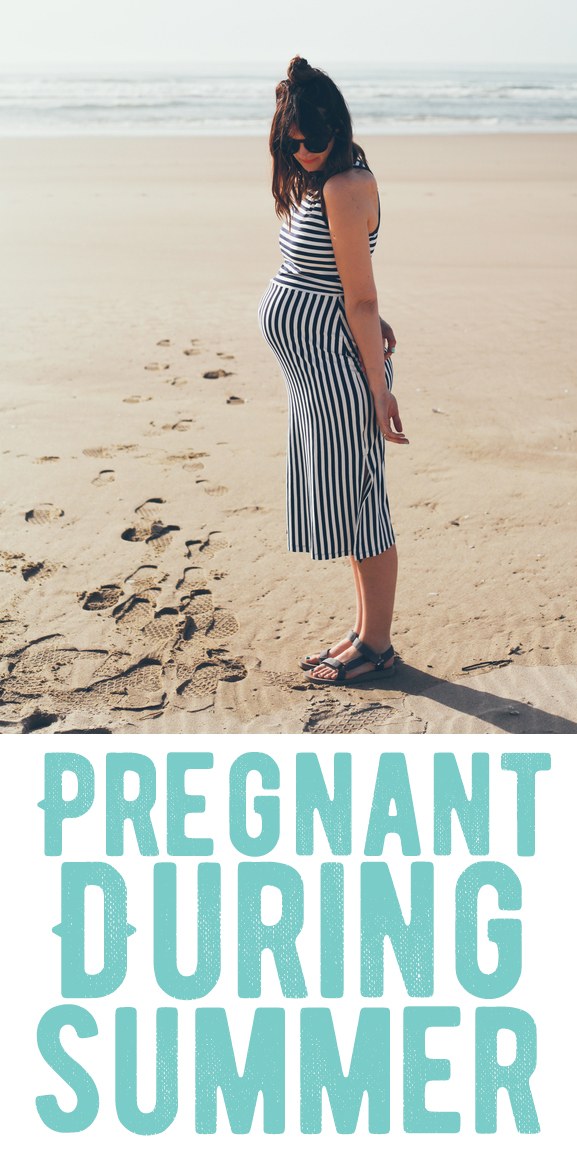 It's insanely hot outside, you're feeling huge (and oh-so-sweaty), and it's swimsuit season. That is enough to push anyone over the edge, let alone a mama-to-be.
Here are some ideas to help keep you cool (and keep your cool) this summer:
Flavored water, lemonade, and iced tea. Dehydration can cause contractions and even preterm labor, so summer is the time to get yourself a really big reuseable water bottle to carry around. If plain water bores you, spice it up with some fruit (like lemon or oranges) or refreshing veggies (try cucumber), fruity iced tea, or lemonade. Our favorite summer drink? A big glass of cucumber lemonade, extra ice.
Sleeping can be uncomfortable when you are pregnant and made even more uncomfortable when your body feels like lava. Keep a fan on your side of the bed and make sure it is pointed at you all night long. Sweet relief!
Do your feet resemble those of an elephant? Make sure to put your poor puffy feet up to combat any swelling. Also, minimizing salt intake and increasing fluids helps prevent water retention.
Let's take a second to say thank goodness for flowy cotton maxi dresses. Opt for clothing that is breathable and light (like linen and cotton, in light colors).
If you are heading to the pool or beach, check out this guide to the Best Maternity Swimwear on Pregnant Chicken. Rock that baby belly, girl.
When was the last time you had a popsicle? There are some yummy fruit popsicles that make a great frozen treat in the summer heat.
If you want to go for a walk, jog, or just do some gardening outside, plan these activities for first thing in the morning or once the sun goes down in the evening. As best you can, avoid being outside in the afternoon when temperatures are their hottest. Also, don't forget sunscreen and a hat to shade your face.
This information is provided for educational and entertainment purposes only. We do not accept any responsibility for any liability, loss or risk, personal or otherwise, incurred as a consequence, directly or indirectly, from any information or advice contained here. Babylist may earn compensation from affiliate links in this content. Learn more about
how we write Babylist content
.
The freshest in parenting this week, delivered to your inbox