Choosing Childcare: Au Pair
Choosing Childcare: Au Pair
Babylist editors love baby gear and independently curate their favorite products to share with you. If you buy something through links on our site, Babylist may earn a commission.
Fewer than 1% of users in our Babylist survey chose an au pair as their childcare solution.
See our complete childcare guide.
Though you do have to host the au pair in your home, they can be a cost-effective childcare option. Here's how it worked for one Babylist user and her family.
Figuring in their more-than-full-time jobs and daily commutes to and from their home in the Boston suburb of Winchester, Massachusetts, Wendy and her husband knew that they would need close to 45 hours a week of childcare. They thought that meant a nanny was the best option, but job posts on both Sitter City and Care.com didn't yield much for the price they could offer. "The only interest we received were people from with little to zero experience," says Wendy. "We had an infant, so we wanted some experience."
"They don't charge you to search."
They found the cost of daycare too high for infant care and its flexibility lacking. In-home daycares were off the table too. "It didn't have the same amount of comfort," Wendy says.
So they began to look into au pairs — live-in caregivers in their teens and early 20s who contract through an agency for a job/cultural exchange opportunity. They started with two agencies, as "we were told to broaden our umbrella as much as possible," says Wendy. "They don't charge you to search." Prioritizing slightly older candidates with previous infant experience, they interviewed a total of four potential au pairs, ultimately hiring the person they connected with best.
Benefit: Creative scheduling. Most au pairs work a maximum of 45 hours a week, but living in the home means those hours can be spread out however makes the most sense. "We knew that if we were well disciplined and kept to 40 hours a week, we could have a date night," says Wendy. "That gave us sanity, as first-time parents, to just have time as a couple."
Benefit: Built-in check-ins. "For the first couple of months, we would have dinner, talk about the day, and adjust," says Wendy. "There was a rhythm to it."
"We knew we didn't want [an au pair] in the age range of 18 to 21. We were learning how to be parents of an infant. We didn't want to be parents of a teenager."
Challenge: Planning ahead. Wendy says she knows they started their search late—"in May, and I needed to go into work in June," she says. "That wasn't enough time." When they hadn't found a solution, they wound up asking family living abroad to fly in for a few months to bridge the gap.
Challenge: A known end date. The visa for au pairs is one year, with one option to renew for a second year. What comes next frightens Wendy: "I feel that we've found a perfect gem," she says. "My son is very fond of her, and, in fact, I'm worried about what's going to happen when the time is up."
Reality Check: No solution is perfect, Wendy says. "We're happy with our decision, but we can tell from friends who use daycare that their kids are much more social and learn to pick up things a lot faster," she says. "My son does things at his own pace." On the flip side, she says, "My child is not nearly as sick."
TIP: Set ground rules early. "When she first arrived, we went on a walk," says Wendy. "We told her our privacy boundaries and asked for hers. We said, 'We'll invite you to stuff, but don't feel obligated to say yes. We know you'll need a break from our child and us.'" Also, legally, au pairs are not allowed to watch a baby who is less than three months old.
If you're looking for an au pair:
---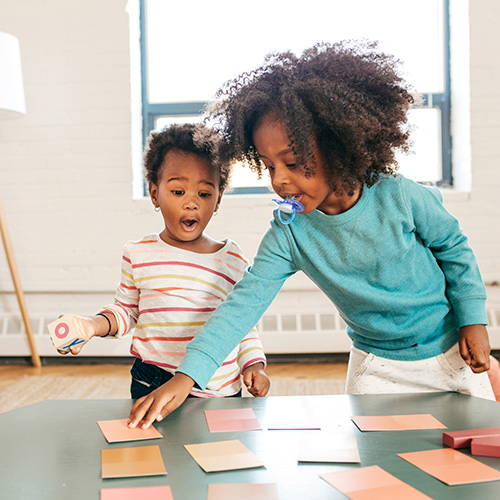 Everything You Need to Know About Childcare
---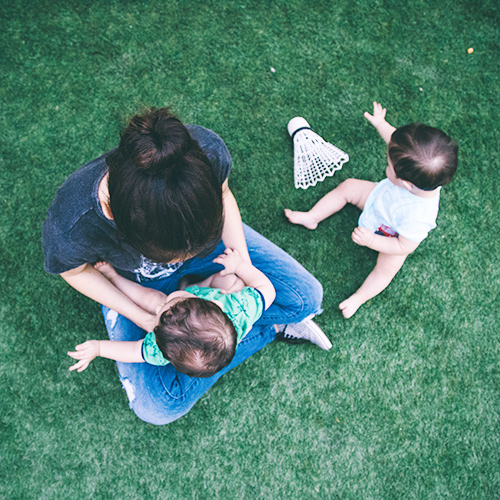 Everything You Need to Know About Nannies and Au Pairs
---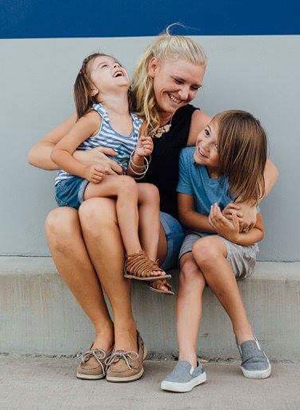 Choosing Childcare
A closer look at six families and their childcare choices
---
Sarah J. Robbins is an independent writer, editor and content strategist whose work has appeared in Consumer Reports, Glamour, Good Housekeeping and Real Simple, among others. She lives in Brooklyn with her husband and two kids.
This information is provided for educational and entertainment purposes only. We do not accept any responsibility for any liability, loss or risk, personal or otherwise, incurred as a consequence, directly or indirectly, from any information or advice contained here. Babylist may earn compensation from affiliate links in this content. Learn more about
how we write Babylist content
and the
Babylist Health Advisory Board
.
The freshest in parenting this week, delivered to your inbox