Choosing Childcare: Daycare Center
Choosing Childcare: Daycare Center
Babylist editors love baby gear and independently curate their favorite products to share with you. If you buy something through links on our site, Babylist may earn a commission.
Close to half of Babylist users who responded to our survey have used a daycare center.
Why is this solution so popular? Daycare centers are more affordable than nannies, and many families find them to be more trustworthy than in-home daycare, which is not regulated as closely.
See our complete childcare guide.
"I was on three waitlists before I was 10 weeks pregnant. It was a little bit crazy."
Lori, a high school teacher in the rural town of Durango, Colorado, started her search for childcare as soon as she knew she was pregnant. "I know that daycare is tight in this town," says Lori, whose daughter is now two and a half and who is expecting a new baby in mid-April. "I was on three waitlists before I was 10 weeks pregnant. It was a little bit crazy."
She made her choice based on what she'd heard from friends, neighbors and coworkers. She then zeroed in on a favorite by visiting the centers. In the end, it was the vibe that sold her: "Clean and bright, with lots of stimulation for the kiddos," she says. She also appreciates their curriculum, which she says is "a really nice balance between social/emotional growth and academics."
Over the years, they've come to appreciate the continuity of the center, as well as the variety it provides, Lori says. "It's cool for her to have a cohort of kids that she moves from room to room with as she gets older," she says. "I love that they teach her things I would never think of—she is always coming home with art projects, new songs and new things to tell me."
"Clean and bright, with lots of stimulation for the kiddos."
Benefit: Licensing and Certification. Daycare centers are all licensed by state agencies that verify they follow proper safety and childcare procedures. Some daycare centers are also accredited by private agencies. "The place is super professional in their communication and their standards," Lori says.
Benefit: Socialization and Shared Mealtime. Particularly as they grow, many kids like to be around other babies to watch them crawl, walk and talk. Also kids who eat in a group are likely exposed to a wider variety of foods; many (though not all) centers provide healthy meals and snacks. Lori says her center's food program was a huge selling point: "It relies on local farms as much as possible, and is all cooked in house (seriously, my toddler eats better than I do)."
Challenge: "Germs, Ugh." The worst of it was that first winter, she says. "It felt like my daughter was constantly sick. None of it was serious illness, but she had tons of low-grade fevers, respiratory yuckiness and a constant runny nose. This seems to have settled down now a little now that she's older, but it really sucked for awhile. I used up all my sick/personal days on her illnesses that first winter."
Challenge: Your Kid, Their Schedule. "Our girl has always been a crappy sleeper, and she really struggled with napping at daycare for the first few months, which was kind of awful for all of us," Lori says. "I also know parents who have later bedtimes than ours who have struggled with the adjustment. Our kid did eventually adjust, and since about 8-9 months has napped like a champion at school."
Reality Check: A lack of personalized attention, which many people feel is a risk of finding care in a center, has never been a problem, Lori says. "This might be true in a crappy center, but I have felt like my girl has really been well taken care of and well-known by her teachers."
TIP: Competition really is fierce. When you find out you're pregnant, call a few centers and see if they have a long wait list to see how soon you need to start your search. Winnie is a great resource for available, licensed daycares that you can search by geography.
If You're Looking for a Daycare Center:
---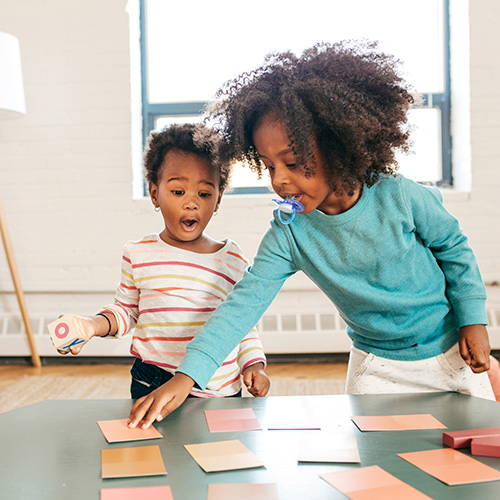 Everything You Need to Know About Childcare
---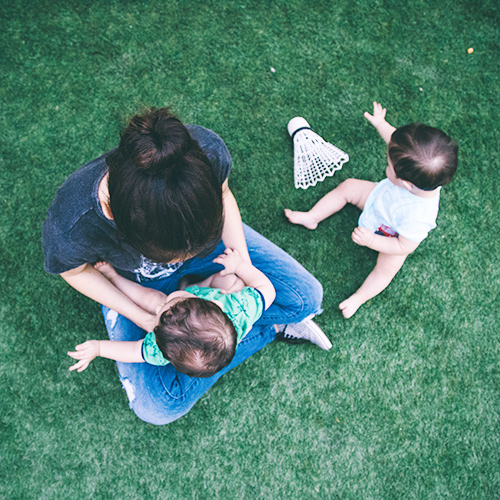 Everything You Need to Know About Nannies and Au Pairs
---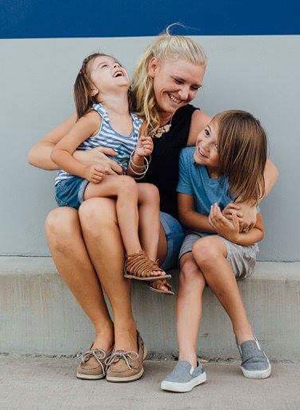 Choosing Childcare
A closer look at six families and their childcare choices
---
Sarah J. Robbins is an independent writer, editor and content strategist whose work has appeared in Consumer Reports, Glamour, Good Housekeeping and Real Simple, among others. She lives in Brooklyn with her husband and two kids.
This information is provided for educational and entertainment purposes only. We do not accept any responsibility for any liability, loss or risk, personal or otherwise, incurred as a consequence, directly or indirectly, from any information or advice contained here. Babylist may earn compensation from affiliate links in this content. Learn more about
how we write Babylist content
and the
Babylist Health Advisory Board
.
The freshest in parenting this week, delivered to your inbox