Choosing Childcare: Nanny Share
Choosing Childcare: Nanny Share
A nanny share can be a great lower cost alternative to a single-family nanny.
Babylist editors love baby gear and independently curate their favorite products to share with you. If you buy something through links on our site, Babylist may earn a commission.
About five percent of Babylist users in our survey used a nanny share. A nanny share can be a great lower cost alternative to a single-family nanny.
See our complete childcare guide.
Lindsey is a planner by nature, but her pregnancy was a total surprise. She and her husband started looking for childcare right away: "We hadn't even told people I was pregnant!" But in the fast-paced economy of Seattle, where she works in e-commerce for a major luxury department store, the cost of a quality daycare—and the competition—are incredibly high.
Then they learned that one of Lindsey's coworkers was also expecting a baby around the same time. They started talking about the idea of a nanny share hosted at the other family's place, which was close to the office. (There are two types of typical nanny shares: You may split time, meaning that the same nanny works with each family part-time; or you may split care, meaning that the nanny watches both children at the same time.)
"Nannies don't want to have anything to do with you until you are a few months out."
Unlike daycare, which can have years-long wait lists, "Nannies don't want to have anything to do with you until you are a few months out," Lindsey says. So after the babies were born, the couples got together to agree on terms and payment. They posted a profile, and joined a local Seattle parent's group on Facebook.
The interview process was more complicated than expected: "We had trouble getting responses, or they didn't show up," Lindsey says. "There was one who never responded after we offered her a job." Eventually they did a trial with a former au pair who had taken a brief stint working for the other family. They've been working together ever since.
Benefit: Almost one-on-one attention. "Day care is usually a 1 to 4 ratio versus two babies and one nanny," Lindsey says. Using their double stroller attachment, the nanny can take both babies for walks and to storytime. "People worry about socialization, but they have each other to play with," she says.
Benefit: Lower cost. According to a survey by UrbanSitter, the average cost of hiring one nanny to care for two children is just $2.72 more than for one child—a cost that can be split down the middle for two families, resulting in significant savings for each.
Challenge: Keeping it above board. During the interview process, Lindsey and the other family met a few workers who wanted to be paid under the table, rather than on payroll, with Social Security and Medicare taxes withheld. "I wasn't comfortable with that and the other family wasn't either," she says. " There were a few people who were wonderful but wanted to get paid $28 to $30 cash, and we wouldn't have had the write off." (The Child and Dependent Care tax credit allows families, depending on their income, to take up to a $3,000 tax break per child per year—with a maximum of $6,000. If you have a flexible spending account, or FSA, through your employer, you can also use some pre-tax dollars to pay for care.)
Challenge: The commute. While a nanny comes to your home every day, a nanny share often happens at the other family's home, requiring significantly more prep and travel. (The upside is that you won't have the daily wear and tear—and the additional kid supplies—at your place.) For example, Lindsey lives in the suburbs; the nanny share is closer to her office in the city: "We have to pull over in a loading zone, and my husband rushes out. When he travels for work, I've gotten parking tickets," Lindsey says. "If we did daycare, we'd much prefer to do it by our house so we could take the bus for work."
"You need to make sure that you and the other family want the same things."
Reality Check: You won't have the same strict stay-home policy if your kid is sick, but you and the other family—and the nanny—will have to get on the same page about what kinds of symptoms are okay to share. And sick days and other kinds of spontaneous cancellations will still cost you: "There is a higher hourly rate for just one child, so if there is something last-minute—like snow—I will still pay the nanny," Lindsey says. "It's unfair to push a higher hourly rate for the other family."
TIP: Get in sync with the other family first. Before assuming the complicated task of co-managing an employee, you need to make sure that you and the other family want the same things. "You'll never get through the interview process if you don't have a clear view of joint needs and limitations: What house will you go to? When there's an issue, what do you default to?" says Tammy Gold, a licensed therapist and author of Secrets of the Nanny Whisperer. "You can't have the nanny feel that they're in the middle." Other important considerations include the developmental needs of the children, especially if they're different ages (shares often work best when the children are peers), and how they're getting along.
If you're looking for a nanny share:
---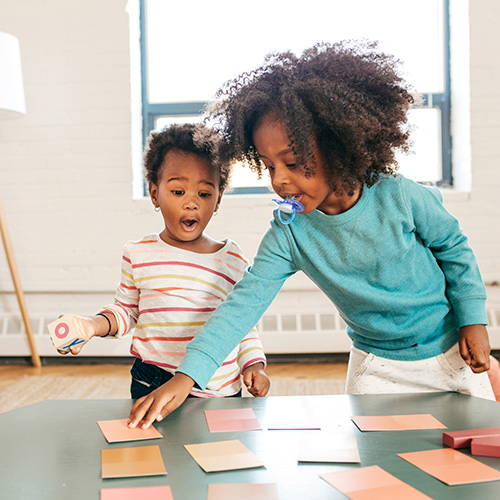 Everything You Need to Know About Childcare
---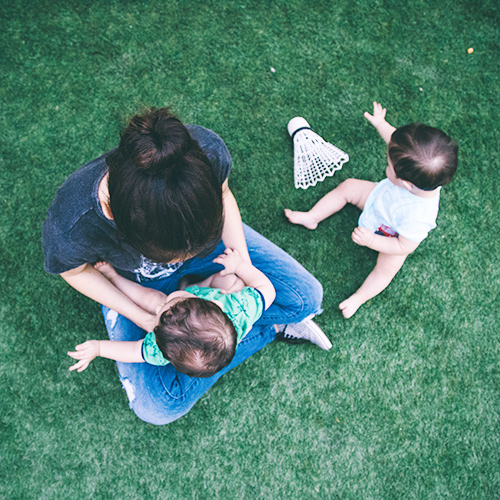 Everything You Need to Know About Nannies and Au Pairs
---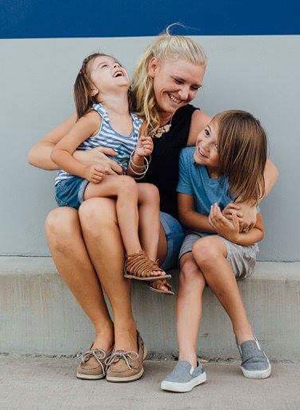 Choosing Childcare
A closer look at six families and their childcare choices
This information is provided for educational and entertainment purposes only. We do not accept any responsibility for any liability, loss or risk, personal or otherwise, incurred as a consequence, directly or indirectly, from any information or advice contained here. Babylist may earn compensation from affiliate links in this content. Learn more about
how we write Babylist content
and
review products
, as well as the
Babylist Health Advisory Board
.
The freshest in parenting this week, delivered to your inbox