Complete Childcare Guide
The birth plan, the name, the stroller—they're all key decisions. But few are as daunting as childcare.
Babylist editors love baby gear and independently curate their favorite products to share with you. If you buy something through links on our site, Babylist may earn a commission.
There are many options, sometimes too few available spaces, and it can take months to get into the groove, according to our exclusive survey. Before you start your childcare search, get some perspective.
The birth plan, the name, the pediatrician, the stroller—they're all key decisions. But of all the choices that you'll make, few are as daunting as childcare. Whether you're staying at home, picking up a few projects, or going back to a more than full-time gig, you may be challenged to predict what you'll need — and often to negotiate most of the details — before you even need it.
"I Wish Someone Told Me…"
Our survey of more than 2,000 families found that the high price of childcare was the biggest eye-opener for parents. "It was basically the cost of another mortgage. Or more," said Colleen in St. Louis. She's not alone. Over 80% of parents said they were surprised by how much childcare cost, and 70% said childcare is one of their biggest household expenses. "The average [national] cost of full-time care in a center is $9,589, which is higher than the average cost of in-state college tuition," says Joyce Hodel, data scientist at Care.com. The national annual average for a nanny in the U.S. is $28,354.
Average national cost of full-time care in a center = $9,589
And in some regions it's hard to get what you want: Lack of availability came up in our survey — often from users in crowded markets or rural areas — and research now shows that there is a real drought. For many, that's created a mythology around waitlists, and a fear that by signing up the moment you see a positive pregnancy test, you'll still be too late.
You're trying to figure this out while navigating one of the more physically and emotionally difficult times in your life. Some people feel the fear and start the search early; others opt to have the baby and wait and see.
Why is This So Hard?
Part of the challenge is a genuine lack of reliable information: "You go to a nail salon or hospital or restaurant and you can reasonably assume that someone has been in there, they're licensed and operating legally," says Katie Hamm, vice president of early childhood policy at the Center for American Progress. "There is more of a gray area with childcare." That's especially true when you're relying on one person or a family.
Very little is black and white: There is no "right" amount of socialization for a young child, "ideal" nanny salary or appropriate number of work hours. Then there is the tough question of how much control parents have — or should have — over their child's time under another person's watch. (Should you use a nanny cam, for example?)
The process engages different parts of your brain and challenges you to define your values. Or, as survey respondent Krista of Cary, North Carolina, was surprised to learn, you "have to find the balance of what you need as a parent, they need as children, and what you can afford. It's all a balance."
The Choices
Most Popular Choice: 48% of Users Tried a Daycare Center
So what should you do? Your options depend a lot on where you live and how much care you need (full time vs. part time), and some parents feel a strong pull toward a one specific type of care. It could be for personal reasons: perhaps they grew up with a nanny or their coworkers rave about a specific daycare center. The family budget often narrows options, as do geography and logistics.
Winnie offers a great overview of childcare options based on your geography. )They go up to preschool years, even though might be a few years away for your family.)
Daycare Center
With multiple caregivers and an environment that likely feels more like a school than a home, daycare centers provide early education and care—and often a more structured schedule—for several kids at once. Close to half of the Babylist users we surveyed have used this option.
Pros:
More affordable than other options
Regulated by state agencies
Have transparent reviews online from other families
Provide socialization from early on
Cons:
Germs (Kids get more sick at daycare, and if your kid has to stay home sick, you'll need backup child care.)
Less one-on-one attention
Rigid schedule with no late pickups
Can be hard to get less than full-time care for families with flexible schedules
TIP: If you are leaning towards daycare centers, call one early in your pregnancy to see if they have a waitlist. That's a good measure of local demand. Also, once you want to commit to a particular center, you will probably have to pay to join a waitlist.
Read our complete Daycare Center guide.
In-home (or Family) Daycare
These daycares inside a caregiver's home typically serves a smaller number of kids than a center-based program. One in four Babylist users surveyed have tried it.
Pros:
A smaller, often cozier environment
Schedules can be looser
Cons:
Less regulated, so they're harder to vet
Sometimes harder to find in the first place
Ups and downs of working with a family
Read our complete In-home Daycare guide.
---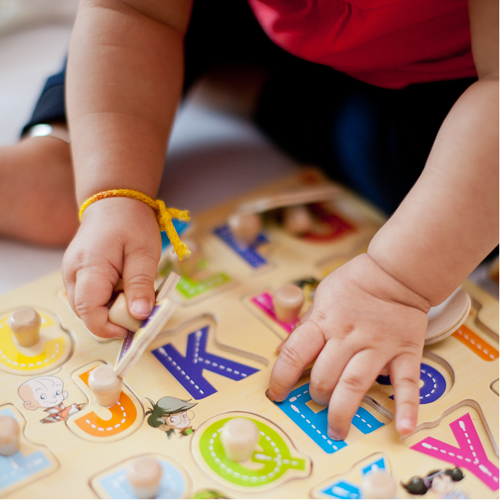 Everything You Need to Know About Daycare
---
Nanny
A nanny is a full-time caregiver who works inside your home. In a nanny share, one adult cares for kids from more than one family, who share the cost of the salary. Seventeen percent of Babylist users we surveyed have worked with a nanny, and about 5% of them have been a part of a nanny share.
Pros:
More focused, personalized care
More flexible schedules to meet your family's needs
Cons:
Cost can be significantly higher than daycare
HR considerations: the nanny is also your employee and you'll need to draw up the contract and manage them on an ongoing basis
TIP: Start your nanny search a couple months before you need someone to start. A great nanny is not going to wait months to work for your family.
Read our complete Nanny and Nanny Share guides.
Au Pair
An au pair is a live-in caregiver in his or her teens and early 20s who contracts through an agency for a job/cultural exchange opportunity. Legally, au pairs are not allowed to watch a baby who is less than three months old. Less than one percent of users we surveyed have worked with au pairs.
Pros:
Flexible scheduling that can enable date nights or easier mornings
Less expensive than other one-on-one childcare solutions
Potential to have a bilingual caregiver
Cons:
Families are also thought of as hosts, and the au pair will live in your house
They are only allowed to work in the U.S. for a year or two, so you will then need another au pair or childcare solution
Read our complete Au Pair guide.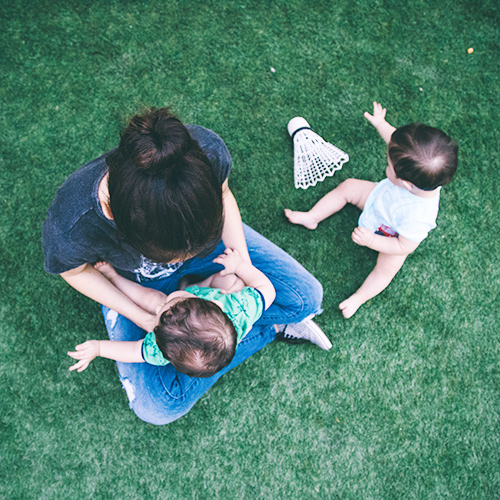 Everything You Need to Know About Au Pairs and Nannies
---
Favorite Choice: 34% said they preferred a stay-at-home parent
Stay-at-Home Parent
About 20% of Babylist users surveyed decided to have a parent stay home to be the primary caregiver. Some of these stay-at-home parents also worked from home or had other non-traditional arrangements.
Pros:
Many families feel this is the best way to care for their child with loving, one-on-one attention
Save time of vetting and deciding on childcare solution
Cons:
Wait, What?
Once your baby is here and you have your care nailed down, the biggest surprises are around gaps in care. Schedules, vacations and sick kids will complicate your life no matter which option you go with.
Schedules: Many daycare centers close around 5:30, and someone has to pick up your child. As you are selecting your childcare, ask yourself, What is a realistic time for you be at the center or back home to relieve your nanny?
Sick Days: If your kid is sick, he or she can't go to daycare, so you'll have to stay home or find coverage. If your nanny is sick, you have to find coverage, too. (You will learn that "snot-nosed kids" is a very apt phrase.)
Vacations: Not your vacations. If your child is in a center, it may close for spring, summer and winter breaks. You will still be paying them and you will have to come up with extra coverage. If you have a nanny or au pair, you will also be paying for their vacation days and sick time. They aren't just babysitters that pop by, they are your employees.
The Good News
Even though half of respondents to our survey said it took more than four months to feel comfortable, 82% of respondents said that they felt confident in the decisions they ultimately made and nearly 70% said they found the best possible childcare for their family. Those are pretty good odds.
We're here to help you get the information you need so that key parenting decisions feel less overwhelming. So we took your experiences—and your questions—to experts in the field, to get a reality check and key resources that can make the search a little smoother.
In this series, you'll get an up-close look at the most popular childcare options and hear from Babylist users what it means to make the choice—and make it work.
Read our complete Stay-at-Home Parent guide.
---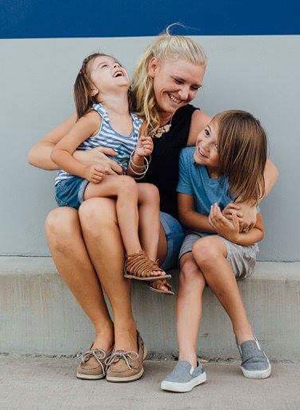 Choosing Childcare
A closer look at six families and their childcare choices
This information is provided for educational and entertainment purposes only. We do not accept any responsibility for any liability, loss or risk, personal or otherwise, incurred as a consequence, directly or indirectly, from any information or advice contained here. Babylist may earn compensation from affiliate links in this content. Learn more about
how we write Babylist content
and
review products
, as well as the
Babylist Health Advisory Board
.
The freshest in parenting this week, delivered to your inbox