Can I Afford a Nanny?
Babylist editors love baby gear and independently curate their favorite products to share with you. If you buy something through links on our site, Babylist may earn a commission.
So you're sifting through all the various options for childcare and one thought suddenly floats across your mind: Wait a minute, can I afford a nanny?
A nanny is certainly one of the more convenient childcare options, plus the one that can be the most flexible and personalized for your family. But for some it may seem totally inconceivable cost-wise. Isn't that something only celebrities or the very rich do?
Well, yes and no. In our survey of more than 2,000 Babylist families, about 17% had worked with a nanny, and five percent went with a nanny share. So much of it depends on the type of nanny you hire and your family's realistic needs for caregiving (which go hand in hand of course).
17% of Babylist users worked with a nanny
The average hourly rate for a nanny is $18.66 according to the most recent Salary and Benefits Survey conducted by the International Nanny Association in 2014, but this number varies depending on the nanny's education level, years of experience and geographic location. Not to mention the additional costs that come with hiring a nanny including: taxes, health insurance, vacation, a transportation stipend and an annual bonus.
It can all add up quickly, but don't be intimidated. We'll break down the different options you have for nannies, plus cover everything included in payroll so you'll have the full picture.
The Different Types of Nannies
"Nanny" is just a general term for someone who is an exclusive caregiver for your child or children. The different types include:
Full-Time Nanny
You've got two flavors to choose from here: live-in and live-out. The overall duties, job description and schedule are very similar with the biggest distinction being where the nanny actually lives. So, think of these two options as vanilla and french vanilla. Closely related, but obviously different in practice.
Live-in nannies are most likely the ones you see following celebrities and their children around. A live-in nanny not only receives a salary for the full-time work they do for a family, but also room and board. They generally work the same five day schedule as a live-out nanny, but may work longer hours in a day (12 hours versus 10) and do additional work related to caring for the children, like cooking them dinner, doing their laundry, or cleaning their rooms. Most live-in nannies still stay and sleep in the family's home on their days off, but can come and go as they please when they're off-duty.
Most live-out nannies have essentially the same duties as a live-in with one major difference being the amount of hours per day they work and the flexibility they have in determining their schedule. Keep in mind that the nanny's commute will affect how her work schedule will align with yours.
Cost: Nannies' salaries are covered under the Fair Labor Standards Act, which means that they must be paid at least the federal minimum wage and may also be paid overtime for any hours worked over 40.
On average, a full-time live-in nanny's salary may be slightly lower than a full-time live-out nanny's (with all else being equal in terms of job duties and schedule) since you, the employer, are also providing them room and board. This generally nets out to a lower hourly rate since most live-ins work more hours per day.
Other factors to consider in determining the rate:
Years of experience

Level of education

Certifications (CPR, first aid training, etc. ) or Specialties (a newborn specialist or lactation consultant)

How many children the nanny would be caring for at once, including multiples and/or children with special needs or disabilities

How many "extras" (like travel) that would be included in the nanny's responsibilities
Average salary nets to $38,000 before taxes + benefits
As mentioned, the average hourly rate for a nanny is $18.66, which nets out to a yearly salary of approximately $38,000. This rate fluctuates depending on the years of experience, with the average rate dropping down to $14.66/hour for those with less than two years of experience, and rising up to $21.02 per hour for those with more than 10 years of experience. This also varies per geographic location. Don't be shy about asking other local parents you're friendly with, too.
Part-Time Nanny
This may be a nanny you only need for after-school hours daily, or two or three days a week. A part-time nanny may be part of a nanny share, or could be convenient for older children (rather than infants) who don't require full-day care. If they're working 35 hours or less per week, they're considered part-time. This is different from a babysitter because you still have a set guaranteed number of hours per week, plus a defined schedule of work.
Cost: Most part-time nannies get paid the same hourly rates as full-time nannies depending on their years of experience, education and certifications. And if you're wondering if you have to pay taxes for a part-time nanny? Yes, probably. If you're paying them more than $1,900 in a year, you'll have to deal with the nanny tax.
Nanny Share
This is when one nanny watches two or more children at the same time from different families. In some instances, you or the other family may already have a nanny you love, and want to start the share to cut down on each individual family's costs (cha-ching!).
It's up to both families and the nanny hired to coordinate the schedule, location of the caregiving (either at one host family's house or split up between the two family's homes) and any other important details (who will manage the nanny or how communication will work between everyone in the share agreement). It can get tricky, so make sure you pick a share family that you see eye-to-eye with on the big stuff like discipline, activities, learning methods, etc.
Cost: Typically, the hourly rate for this type of nanny is higher than one for a full-time nanny for just one family, since she is caring for more than one child. But since both families split the cost, the personal cost per family is lower. (And yes, both families are responsible for the taxes associated with hiring the nanny.)
What Else is Included in My Nanny's Payroll?
The bottom line doesn't just end with the nanny's hourly rate or yearly salary. Don't forget that you will also be responsible for:
Taxes. You may have heard of the "Nanny Tax." Since your nanny is a household employee (go here to see how the IRS defines this), you'll need to deduct taxes from his or her salary. Generally you'll have to withhold Medicare, Social Security, federal and state income taxes, as well as pay the employer's matching portion of Social Security and Medicare, along with federal and state unemployment insurance taxes. Tax requirements vary depending on which state you live in, so check out Care.com's handy state tax requirements page.

Full or partial health insurance: This varies depending on the type of insurance and how much, but the average cost can be anywhere from $200-300 per month, depending on where you live.

Paid holidays: Most nannies receive about six paid holidays. They're usually New Year's Day, Memorial Day, 4th of July, Labor Day, Thanksgiving and Christmas, though what you offer may vary.

Paid Vacation: Most nannies receive two weeks paid vacation, and some families try to schedule this during a time that may coincide with other school vacations (like the weeks between Christmas and New Year's or a week during summer).

Paid Sick Days: This is a less common benefit than paid vacation and holidays, but about 47% of employers offer this benefit according to the International Nanny Association. The amount offered is usually four or five days, but that is up to your discretion.

Holiday Bonus or Tip: Approximately one week's salary, plus a thoughtful gift from the kids.

Transportation reimbursement or supplement: This varies depending on where you live. If you live in New York City, it's come to provide your nanny with an unlimited monthly metrocard to ease her commute to work. If your nanny drives (your car or his or her own personal car) to run errands or bring the kids to school, it's typical to reimburse gas and tolls.
While crunching the numbers, running through the different scenarios and trying to imagine what the best solution would be for your family, don't forget this: it takes a while to get into a groove. Families said it took four months on average to feel great about their childcare situation.
Don't put too much pressure on yourself to find the exact perfect person or scenario from the beginning. Doing the math is one thing, but finding the right care that both you and your baby are happy with is priceless.
---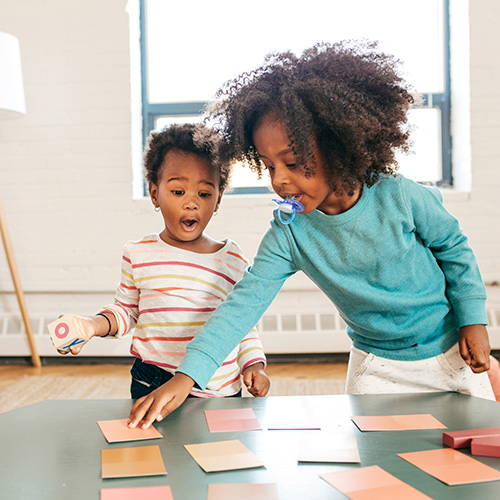 Everything You Need to Know About Childcare
---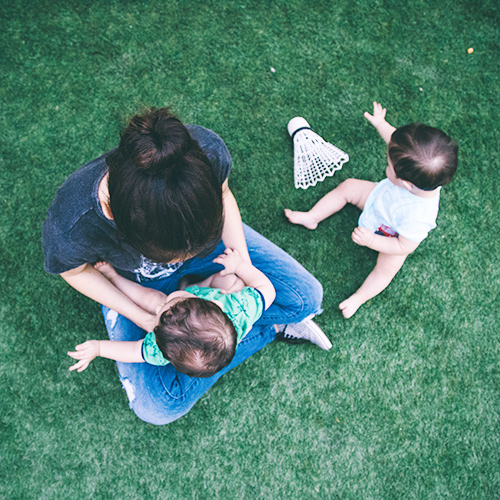 Everything You Need to Know About Nannies and Au Pairs
---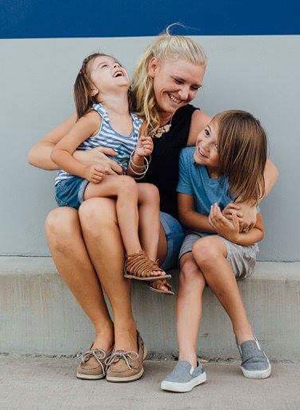 Choosing Childcare
A closer look at six families and their childcare choices
---
Karell Roxas is a writer, editor and parent who lives in Brooklyn.
This information is provided for educational and entertainment purposes only. We do not accept any responsibility for any liability, loss or risk, personal or otherwise, incurred as a consequence, directly or indirectly, from any information or advice contained here. Babylist may earn compensation from affiliate links in this content. Learn more about
how we write Babylist content
and the
Babylist Health Advisory Board
.
The freshest in parenting this week, delivered to your inbox