Choosing Childcare: Nanny
Choosing Childcare: Nanny
Babylist editors love baby gear and independently curate their favorite products to share with you. If you buy something through links on our site, Babylist may earn a commission.
More than 17% of families worked with a nanny, according to our Babylist childcare survey. They are more expensive than daycare centers, but nannies offer flexibility and personalized care.
See our complete childcare guide.
A behavior analyst who works with children who have autism and or other disabilities, Allyson knew that she would go back to work after the birth of her daughter. What she didn't know is whether she would go back full-time: Her hours varied week to week, depending on her clients, and her husband was often out of town for work. "I knew we'd need something flexible," she says. "We looked briefly into daycare centers, but that didn't appeal to me."
A nanny seemed like a better fit—both in terms of scheduling and the kind of care provided. "For me, the one-on-one attention was really important," says Allyson.
"There were great nannies that interviewed well, but they were snatched up."
After the birth of her daughter, the family posted a job description; while her sister-in-law watched the baby, Allyson began interviewing applicants. "That was a hard process," she says. "There were great nannies that interviewed well—and did a second interview at the house with Isabella—but they were snatched up. And some were asking for what I felt was too much."
Eventually they found someone that they connected with, and after a background check, she signed a contract to work four days a week around Alison's schedule. Allison's mother-in-law watches Isabella on the fifth day.
Benefit: Personalized attention. "She's able to keep whatever nap schedule she wants, based on her needs," says Allyson. "That really appealed to me at this age." Their nanny further customizes their time together by preparing meals and scheduling outings. "They go to the park and different free events, and there's library time twice a week."
Benefit: Flexibility. Most daycares have fixed schedules—and pickup times far earlier than what Allyson would need. "Sometimes I'm getting home at 7:30, and daycares aren't open that late!" she says.
Challenge: The cost. "I had a friend who disclosed on Facebook that she pays $500 or $600 a month," says Allyson. "And I was thinking, I'm paying that in a week!"
Childcare decisions are so customized to the realities of a given family and zip code that it's tough to compare options when shopping around.
Challenge: Human resources. While gearing up to return to work, you're also adjusting to becoming an employer yourself. "I had to come up with a contract," Allyson says. And since we didn't want to do things under the table, we had to figure out the tax implications, talk about liability insurance …" Beyond that, you'll have to account for the nanny's need for sick and personal time—as well as to accommodate a situation in which he or she is suddenly unavailable.
Reality Check: Childcare decisions are so customized to the realities of a given family and zip code that it's tough to compare options when shopping around. "My family members that have kids all live in another state, so I didn't know what was normal, what was average," says Allyson. "It's hard to find the correct information out there about what is a good deal and not a good deal. It would have been nice to have more resources and talk to more people."
TIP: When interviewing candidates, focus less on their past gigs and make sure their ideas and actions work for your needs, says Tammy Gold, a licensed therapist and author of Secrets of the Nanny Whisperer. That's why trials are the single most important part of the process, she says. "Can they come and do this job? The only way to know is to spend a little time with the candidate."
If you're looking for a nanny:
---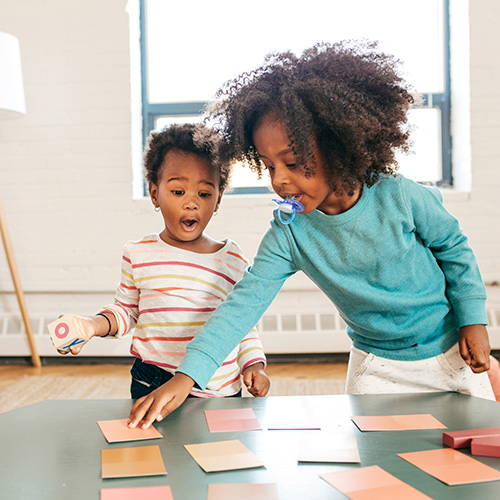 Everything You Need to Know About Childcare
---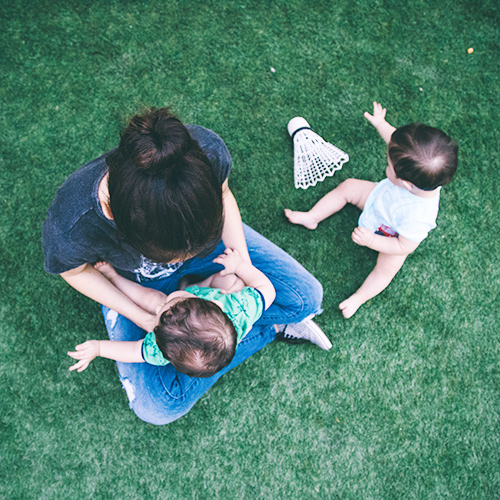 Everything You Need to Know About Nannies and Au Pairs
---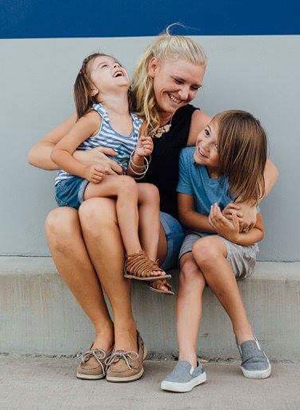 Choosing Childcare
A closer look at six families and their childcare choices
---
Sarah J. Robbins is an independent writer, editor and content strategist whose work has appeared in Consumer Reports, Glamour, Good Housekeeping and Real Simple, among others. She lives in Brooklyn with her husband and two kids.
This information is provided for educational and entertainment purposes only. We do not accept any responsibility for any liability, loss or risk, personal or otherwise, incurred as a consequence, directly or indirectly, from any information or advice contained here. Babylist may earn compensation from affiliate links in this content. Learn more about
how we write Babylist content
and the
Babylist Health Advisory Board
.
The freshest in parenting this week, delivered to your inbox