Choosing Childcare: In-home Daycare
Choosing Childcare: In-home Daycare
Babylist editors love baby gear and independently curate their favorite products to share with you. If you buy something through links on our site, Babylist may earn a commission.
One in four Babylist users in our survey used an in-home, or family, daycare.
See our complete childcare guide.
In-home daycares are inside a caregiver's home and typically serve a smaller number of kids than center-based programs. They can be hard to find though, as this family's story shows. (Winnie is a great resource for available, licensed daycares that you can search by geography.)
Christine's Brooklyn apartment building has 10 units. When she was pregnant, half of them had families who were also expecting babies within two months of one another. Two of those families also had older children. So she had a built-in support group as she prepared for the birth of her daughter — and to return to work three months after as the director of a small non-profit organization.
"We really liked how social daycare is."
After briefly exploring the idea of a nanny share with one of the other families, Christine and her husband began looking into daycare, which seemed like a lower-cost option. "We really liked how social daycare is and how it's an opportunity for her to be around other kids," she says.
Just as they started their search, one of the other families gave them their short-list of choices. "We were really psyched because we shared a lot of values," says Christine. All of the places were close to home and relatively small. After researching and touring several of them, they settled on a family daycare, in a ground-floor apartment, run by a woman whose grandchildren were part of the center.
Benefit: Community. "It's fun to drop her off and see her little gang that comes and meets her," says Christine, who adds that the level of interaction has made her daughter, now 15 months old, more comfortable around others. "She really plays well, she can share, and she's trying to talk and engage with other kids."
Benefit: Built-in support. "I really appreciated how much the daycare workers knew about kids," says Christine. "They knew so much more about diaper rash than we did!"
Challenge: Less control. "Sometimes I think, 'What is she eating? And then other times … 'Is the milk really organic?' There are moments of: 'I don't know, is she really napping that long? She never naps that long at home.' But she's healthy, and in the end, we really do trust them."
Challenge: A fixed schedule. Parents who work with nannies have a lot more flexibility in terms of their home schedule. "We need to leave the office by 5:30," says Christine. "It makes me have to be so much more disciplined about the day."
Reality Check: Christine knows that they lucked out in their search, both by receiving an already vetted list and then, even more rare, an immediately available spot in the center of their choice: "They're so small that they only have one baby at a time," she says. "In the year since our daughter was born, we heard of two or three people who tried to get into our daycare who couldn't get in. They call it 'exclusive,' and to think that we just dumbly lucked into it…"
TIP: Know the difference between "licensed" and "accredited."
Make sure that the daycare provider you choose is licensed. "I'm not saying that programs that aren't licensed aren't quality, but we don't know," says Michelle McCready, chief of policy at Child Care Aware of America, which is a program of the U.S. Department of Health and Human Services. "With a license, at least there's some oversight."
"With a license, at least there's some oversight."
While a license means that a center meets the state requirements for safety, accreditations are run by private agencies that have more stringent criteria. Very few daycare providers are accredited.
If you're uncertain of how to vet an in-home daycare, Child Care Aware has a useful list of questions to ask.
If you're looking for a family daycare:
Child Care Aware has a searchable list of local Child Care Resource & Referral (CCR&R) agencies.

They also have a comprehensive guide on what to look for when visiting programs.

Check out providers accredited by the National Association for Family Child Care
---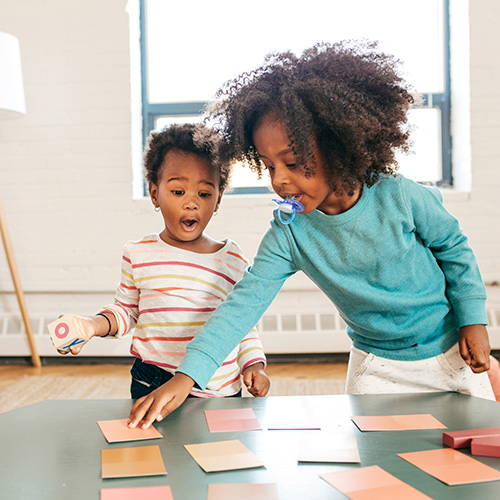 Everything You Need to Know About Childcare
---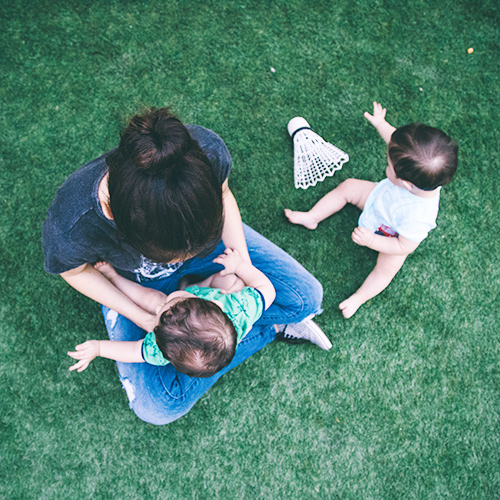 Everything You Need to Know About Nannies and Au Pairs
---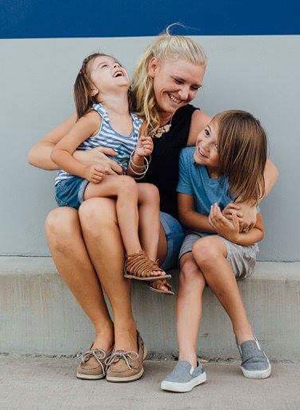 Choosing Childcare
A closer look at six families and their childcare choices
---
Sarah J. Robbins is an independent writer, editor and content strategist whose work has appeared in Consumer Reports, Glamour, Good Housekeeping and Real Simple, among others. She lives in Brooklyn with her husband and two kids.
This information is provided for educational and entertainment purposes only. We do not accept any responsibility for any liability, loss or risk, personal or otherwise, incurred as a consequence, directly or indirectly, from any information or advice contained here. Babylist may earn compensation from affiliate links in this content. Learn more about
how we write Babylist content
and the
Babylist Health Advisory Board
.
The freshest in parenting this week, delivered to your inbox