Choosing Childcare: Stay-at-Home Parent
Choosing Childcare: Stay-at-Home Parent
Babylist editors love baby gear and independently curate their favorite products to share with you. If you buy something through links on our site, Babylist may earn a commission.
In our exclusive survey, 34% of families said they preferred a stay-at-home parent.
How does that work out in practice? Erik and Robin Inlow worked for the same online education company, so as they contemplated taking time off after the birth of their daughter, they had similar logistical considerations. But as they weighed their options, they were pulled in very different directions.
See our complete childcare guide.
In their rural corner of Northwest Iowa, daycare options were oversubscribed and expensive, which meant that they were considering a center about 20 minutes away from home, says Robin, who does data management, among other things, for the company. She knew she wanted to take her full-time leave and then transition back slowly, working from home as much as she could. Meanwhile, Erik, who was in tech support, felt burned out by work and was searching for a change. "My older coworkers all said the same thing: They missed the days when their kids were small, or wished that they spent more time with them," he says. "Even if they did spend time, they wished they had more."
"Daycare options were limited and expensive—and even those were about 20 minutes away."
As her due date approached, Robin reflected that they only people she really trusted with her child were herself and Erik. One night, as they were contemplating their options, Robin made an offhand comment to Erik: "Maybe you should stay home."
Then they thought about it. "That's a good idea," said Erik.
Benefit: Quality time. Erik says that one of his coworkers pushed him to make the leap: "He said, 'Your child is going to be one for 364 days, and they're only going to learn their ABCs once. You don't want to realize that you only get one go 'round with your kids until afterwards.'" One added bonus that is unique to their situation is that Robin works from home: "If I have a question, we have both of our minds there," says Erik. "And if anything goes on during the day, she's there to find out."
Benefit: A leaner lifestyle. The price of daycare was so high that it practically canceled out Erik's salary. "My staying at home probably put us in a better financial situation," he says. He spends little on clothes, and without a daily half-hour commute, they save considerably on gas; they're even thinking of downsizing from two cars to one.
Challenge: Extra shifts. In order to maintain their income while staying home, Erik has taken a part-time job at night. And since days with a baby can be very long, it sometimes feels that he's never quite off: "The majority of the week we don't get too much time together, to see friends and family or go to community functions," he says. "We'll get to the end and I'll think, Have Robin and I talked about anything but diapers and snotty noses?"
Challenge: Blurred boundaries. Though Robin often works from home now, in the beginning, Erik had to adjust to flying solo: "When I was alone with the baby most of the time, things got lost," he says. "It would be noon, and I'd realize that I hadn't eaten breakfast." Having Robin nearby, even if occupied, helps: "If i need to do something that will take me out of the house, she can take an hour or two of vacation or sick time instead of the whole day off," says Erik. But it's not always perfect: "Occasionally when we're in the same room, I'll hear a snap-snap of fingers and think 'Oh, she's on the phone, I need to get the baby out of here.'"
Reality Check: In his relatively conservative office, Erik's decision received a mixed reaction: "No one said it was bad, but some said, 'Wow, you're going to be a stay-at-home dad?'" he says. "Occasionally you will get people who will comment: 'Your wife gave birth to the child—doesn't she have a better connection?'" His advice: "Ignore all of it. They'll forget, and you'll be home, doing one of the greatest things that you can do."
---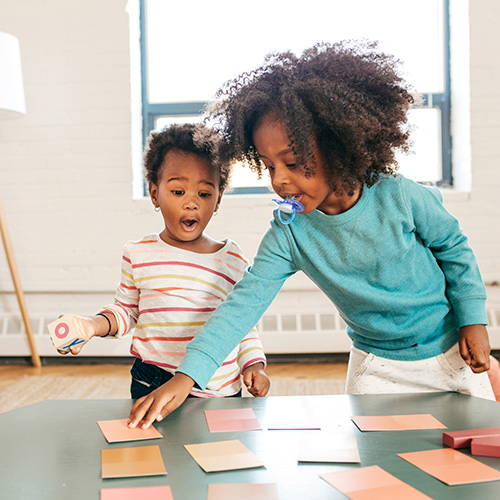 Everything You Need to Know About Childcare
---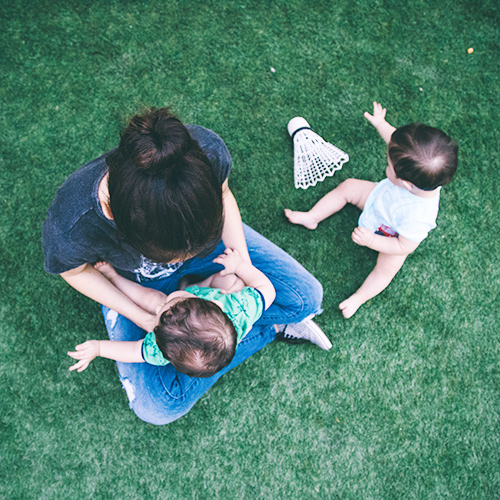 Everything You Need to Know About Nannies and Au Pairs
---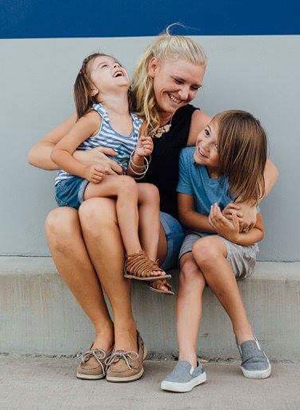 Choosing Childcare
A closer look at six families and their childcare choices
---
Sarah J. Robbins is an independent writer, editor and content strategist whose work has appeared in Consumer Reports, Glamour, Good Housekeeping and Real Simple, among others. She lives in Brooklyn with her husband and two kids.
This information is provided for educational and entertainment purposes only. We do not accept any responsibility for any liability, loss or risk, personal or otherwise, incurred as a consequence, directly or indirectly, from any information or advice contained here. Babylist may earn compensation from affiliate links in this content. Learn more about
how we write Babylist content
and the
Babylist Health Advisory Board
.
The freshest in parenting this week, delivered to your inbox