Top 20 Questions to Ask at Your Daycare Tour
Top 20 Questions to Ask at Your Daycare Tour
Babylist editors love baby gear and independently curate their favorite products to share with you. If you buy something through links on our site, Babylist may earn a commission.
Bring this list of 20 questions to your daycare tours to make sure you get the most out of your visit.
Every family has different needs, so what's most important to you will vary depending on you and your child. Before your visit, consider your ideal answers to these questions. What do you want to hear? If a daycare fails to line up with your expectations for most of these questions, it probably isn't the right place for you.
Tip: It's a great sign when a daycare gives you a formal policy that already answers most of these questions!
General Childcare
What's your general philosophy on childcare?

How many children attend the daycare? What is your child to caregiver ratio?

What do you serve for meals and snacks? Or do parents need to provide food? (If your child has allergies, be sure to ask about how they handle that.) If babies are taking bottles, ask how they handle frozen or pumped breast milk or formula preparation.

What activities do you do with the children? What is a typical day like?

How do you handle discipline or behavioral problems? For instance, how do you handle biting, hitting, or bullying situations?

Family-specific questions: if you use cloth diapers, be sure to ask about that, or if you have an unusual schedule that requires some flexibility, bring that up as well.
Daycare Policies
Can parents drop by whenever they'd like or swing by to breastfeed? What are your visitation policies in general? Who else is allowed to visit during care?

What happens if we're late to pick-up or need to miss a day due to vacation or illness?

What's your sick-child policy? What are your policies regarding immunizations?

What is the potty-training procedure? (Some daycares will start potty training your child once they reach a certain age.)

Do you transport children in a vehicle? Where would you go? Ask to see the vehicle or bus, and inspect the seating arrangements.

How, and how often, do you sanitize the toys and materials used by the children?

What are the tuition and fees? Is there a waitlist? Are there any types of discounts available (paying in advance, second sibling discount, etc.)?
Employees
What degrees or certifications does your staff have? What training do they have? Do you conduct background checks on all your employees?

How long has the current staff been here? Do you experience high employee turnover?

Do you have a nurse on staff for medical care? Do you administer medicine and/or emergency allergy treatments?
Safety and Communication
How do you keep parents up to date on their kid's daily activities or behavior? Do you offer a daily report?

What security measures do you take for your facility?

Are you licensed? Are you accredited? By whom?

Do you have references I can contact?
As you visit each daycare, don't feel discouraged if you don't find the perfect one right away. Conversely if you do find the one in the beginning, it may not hurt to keep visiting a few more just to do a quick comparison before making your final choice. And, as always, trust yourself. "While not terribly scientific, I think there's something to be said for following your gut," says Jeffrey Thomas, President of EZChildtrak. "If you get an especially positive vibe from a daycare when visiting, move that facility to your short list! And vice versa. Even if a daycare seems fine, if you get a weird feeling about it, don't feel bad about crossing it off the list."
---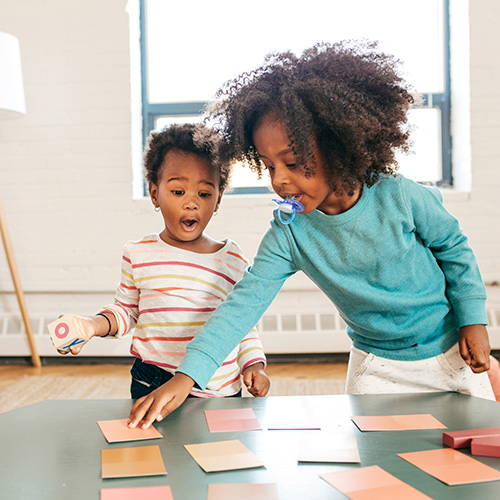 Everything You Need to Know About Childcare
---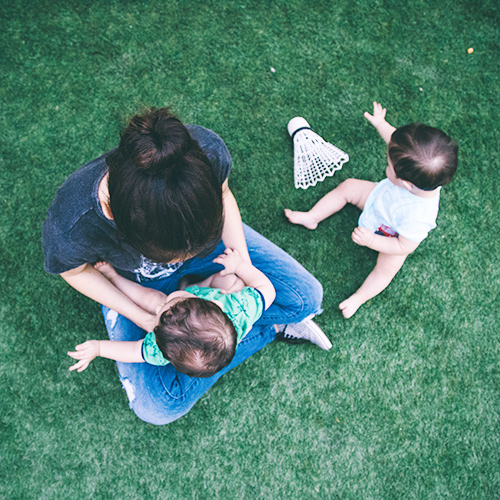 Everything You Need to Know About Nannies and Au Pairs
---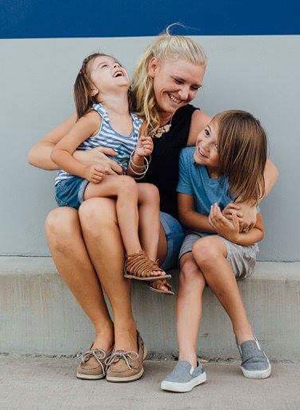 Choosing Childcare
A closer look at six families and their childcare choices
---
Karell Roxas is a writer, editor and parent who lives in Brooklyn.
This information is provided for educational and entertainment purposes only. We do not accept any responsibility for any liability, loss or risk, personal or otherwise, incurred as a consequence, directly or indirectly, from any information or advice contained here. Babylist may earn compensation from affiliate links in this content. Learn more about
how we write Babylist content
and the
Babylist Health Advisory Board
.
The freshest in parenting this week, delivered to your inbox