Best Toddler Sunglasses
Protect those little peepers with these stylish—and toddler-proof—shades.
Babylist editors love baby gear and independently curate their favorite products to share with you. If you buy something through links on our site, Babylist may earn a commission.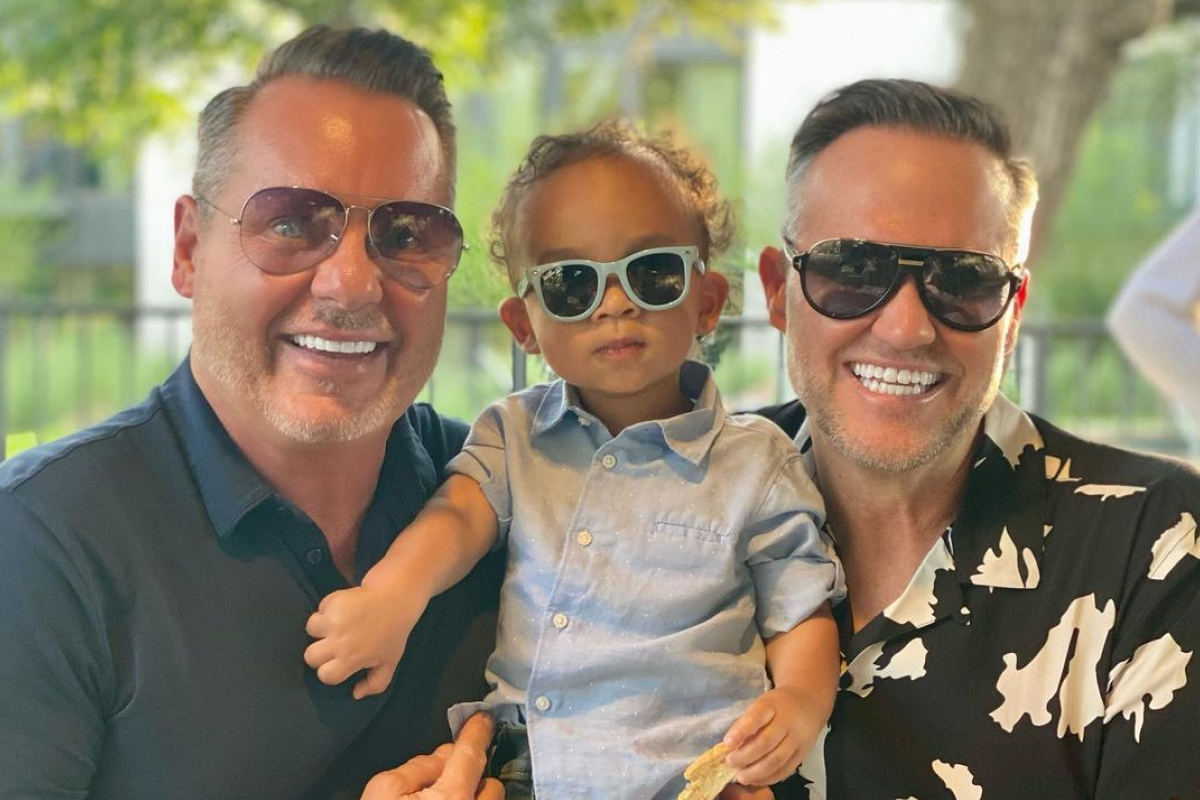 A toddler splashing by the water on a sunny day wearing a pair of tiny aviators is a pretty cute image—but did you know that toddler sunglasses do a lot more than just help your little one look cool? The best toddler sunglasses offer protection from the sun, whose harmful rays can damage not only your little one's skin but their eyes, too. Sunglasses are a must during both the summer and winter months and knowing what to look for when you're shopping is key in ensuring the proper eye protection for your tiny outdoor adventurer.
Do Toddlers Need Sunglasses?
Yes, toddlers need sunglasses to protect their eyes from harmful ultraviolet (UV) rays, the type of light emitted from the sun. Children's eyes are more transparent than adult eyes, and exposure to UV rays can cause long-term health effects on the eyes. The rays of the sun can damage the eyelid, cornea, lens and other parts of the eye, cause retina damage and can lead to eye diseases like cataracts or macular degeneration over time. According to the American Academy of Pediatrics (AAP), UV damage is cumulative over a lifetime, so it's important to start early and protect your toddler's still-developing eyes with sunglasses as much as possible.
Toddler sunglasses aren't just for the summer months, either. It's just as important that your toddler wears sunglasses in the winter when there's snow on the ground as it is when they're outside on a sunny summer day. That's because snow reflects up to 80 percent of the sun's rays—far greater than the reflection off of water, sand, cement, grass or dirt. This can cause sunburn of the eye (sometimes referred to as "snow blindness"), which is usually temporary but can be painful. Altitude also increases radiation, something to keep in mind if you're heading to a winter destination like a ski resort at a high altitude.
What To Look for in Toddler Sunglasses
When shopping for toddler sunglasses, the most important thing to look for is sunglasses that block or offer 99% and higher UVA and UVB radiation protection. These types of ultraviolet radiation can burn or damage eyes and skin, so it's essential that the sunglasses you choose for your toddler protect their eyes from these harmful rays.
You'll also want to prioritize safety and comfort:
Choose sunglasses with shatter-resistant lenses. Toddlers are active and prone to accidents and injuries so durable, shatterproof lenses are a must. You should also prioritize frames made from flexible materials.
Be sure the sunglasses you choose fit your toddler properly. Look for sunglasses with adjustable straps or frames to ensure a comfortable fit and to help the glasses stay in place. According to the AAP, your toddler's sunglasses should fit snugly, cover the entire area between the eyebrows and middle of the cheeks and wrap around toward their ears.
Style and design are also important factors to consider, as toddlers are more likely to wear sunglasses they find appealing and fun.
Types of Toddler Sunglasses
If you're shopping for toddler sunglasses, you'll find a few types and styles.
Polarized sunglasses have lenses designed to reduce glare and improve visual clarity. They work by blocking out horizontal light waves, which are the ones that create glare and reflections. These types of lenses can also reduce eyestrain, according to the American Academy of Ophthalmology. Polarized sunglasses aren't a must-have for toddlers, but they do provide some added benefits.
Non-polarized sunglasses don't have the same light-filtering chemical applied to them that polarized sunglasses do. They're also a good option for toddler sunglasses—just be sure they block 99% or more of UV rays.
If your toddler wears glasses, you'll want to talk with their eye doctor about prescription sunglasses. You may even want to look into photochromatic lenses that stay transparent indoors but darken when exposed to UV sunlight.
Style-wise, some of the most common toddler sunglasses include wraparound sunglasses (maximum coverage and protection for your little one's eyes and skin around the eyes), aviators (a classic look with larger lenses), wayfarers (trendy and retro), and sports sunglasses designed to stand up to active toddlers that feature a durable frame and scratch-resistant, breakproof lenses.
How We Chose the Best Toddler Sunglasses
We utilized insight from the Babylist editorial team, including Gear Editor Jen LaBracio, an expert in the baby space for over six years and a mom of two who has written hundreds of baby gear guides and personally researched and tested hundreds of baby products, including toddler sunglasses.
We researched information on toddler eye safety and toddler sunglasses from the American Academy of Pediatrics and the American Academy of Ophthalmology.
We reviewed customer reviews.
---
Jen LaBracio is Babylist's Gear Editor, a role that perfectly combines her love of all things baby gear with her love of (obsessive) research. When she's not testing out a new high chair or pushing the latest stroller model around her neighborhood, she likes to run, spin, listen to podcasts, read and spend time at the beach. She lives in New Jersey with her husband and their two boys, Will and Ben.
This information is provided for educational and entertainment purposes only. We do not accept any responsibility for any liability, loss or risk, personal or otherwise, incurred as a consequence, directly or indirectly, from any information or advice contained here. Babylist may earn compensation from affiliate links in this content. Learn more about
how we write Babylist content
and the
Babylist Health Advisory Board
.
The freshest in parenting this week, delivered to your inbox