Los Angeles Cool Baby Registry
Last Updated: February 8, 2017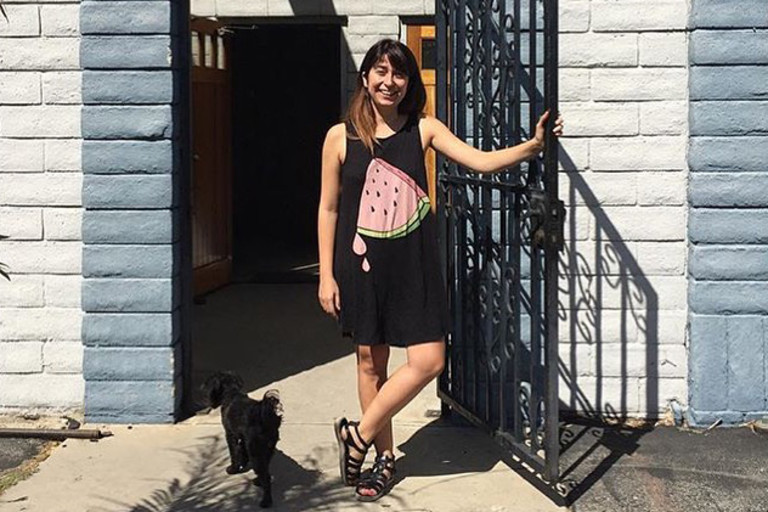 At Babylist we love to feature sample registries from real families, and this week we are featuring Despina Stokou's baby registry.
Despina is a visual artist and writer who lives in Los Angeles with her dog Edith. She studied at the University of Fine Arts in Berlin, Germany and her paintings are something to see. She's also a single mama who's making a family her own way. Why are we featuring her registry? Her unique sense of humor and great style caught our eye!
Can you identify with this note Despina posted on the top of her registry? What can I say?! This is happening. Hopefully the phrase "Hell of my own making" will not take a whole new personal meaning to me in the next year :) Thank you for your support- this baby will need as many dysfunctional adults in his life as possible. I love you all!!!
General
---
Cash Funds
---
Please consider contributing to the Nanny Fund in lieu of a gift. This mommy needs to date ;)
We hope you enjoyed this sample registry! Is your registry something special? Email charlotte@babylist.com for a chance to be featured.