Best Baby Products for Parents with Disabilities
Best Baby Products for Parents with Disabilities
Lots of baby gear can be adapted for parents with disabilities. Here's how to make products work for you.
Babylist editors love baby gear and independently curate their favorite products to share with you. If you buy something through links on our site, Babylist may earn a commission.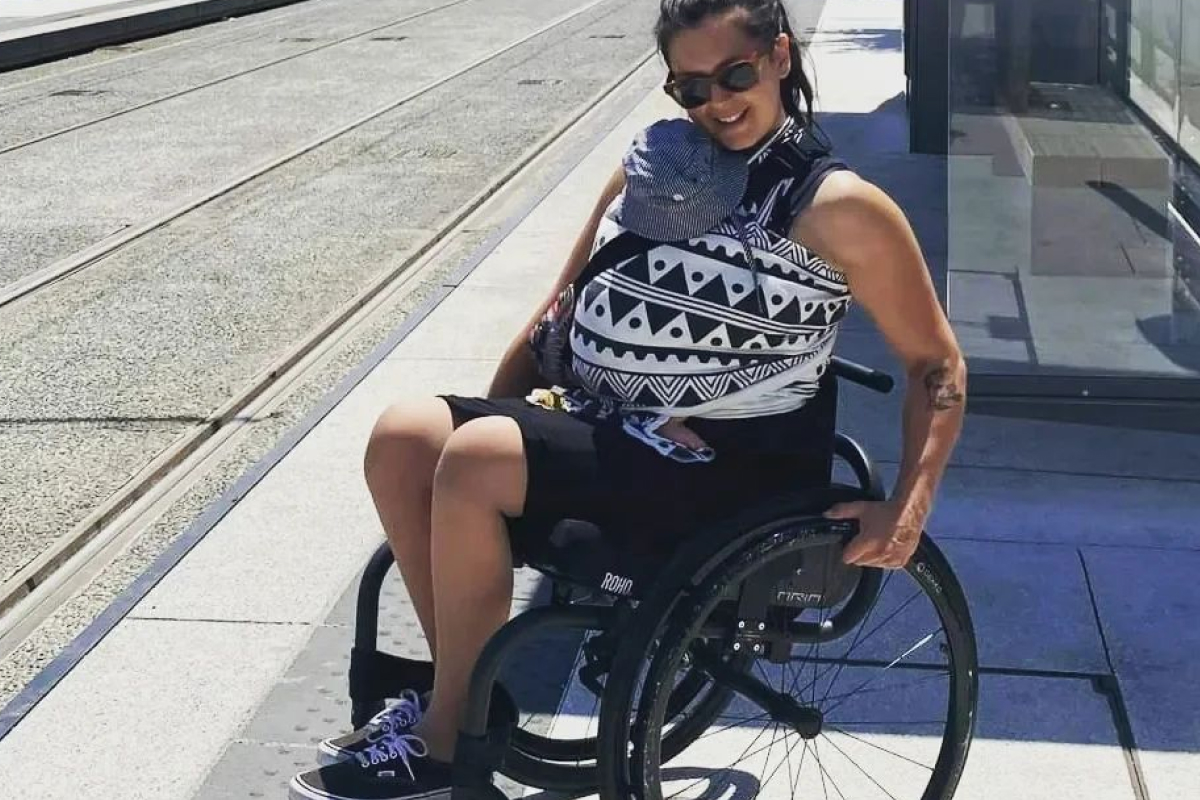 Witnessing a much-awaited positive sign on a pregnancy test can be one of the most exciting times in an expecting parent's life. From deciding how to feed your baby to which pediatrician to choose, soon-to-be new parents have their hands full researching the best options for their little ones.
However, this time can bring extra challenges for prospective parents with disabilities. With a lack of resources and practically no adaptive baby products on the market, parents with disabilities need to create innovative solutions to work with their unique needs. While the availability of adaptive equipment may be limited, check out the list of baby products below that can be adapted to work well for parents with physical disabilities.
Using disability benefits to prepare for baby
One thought that keeps many expecting parents awake at night is the cost of raising a child. For disabled parents receiving disability insurance benefits from the U.S., no federal support programs specifically exist to help parents with disabilities. However, not all hope is lost.
If you receive Social Security disability benefits, your child may obtain benefits based on your earnings record. Check out the Social Security Administration's guide to applying for child benefits, or contact disability-led organizations in your state. Often, they can provide you with resources like a free benefits planner and a list of state-run programs and nonprofits that may be able to help. Raising a child isn't cheap, but if you plan accordingly, you can make it work!
How to choose baby gear for disabilities
If you're pregnant with your first child, it's difficult to imagine all the scenarios in which you'll need help. A mix of adaptive equipment and creative problem-solving will be essential in confidently caring for your baby.
It's a good idea to start by contacting occupational therapists and other parents with disabilities to get their advice on what has worked for them. Use social media to help find parents with similar disabilities and ask them questions like: "Can you describe what a typical day looks like when caring for your baby?" Or " Are there specific things you couldn't solve and needed someone else's help?" Understanding what's involved in raising a child will help you anticipate future obstacles and find the right adaptive gear to help you overcome them.
Baby gear for parents with limited upper body mobility
Baby gear for parents with limited lower body mobility
Baby gear for parents with visual impairment
Baby gear for parents with hearing impairment
---
Allie Schmidt is a freelance writer who specializes in accessibility and is the owner of Disability Dame Consulting. When she's not advocating for people with disabilities, you can find her taking walks with her family in East Nashville and watching any Real Housewives franchise on Bravo.
This information is provided for educational and entertainment purposes only. We do not accept any responsibility for any liability, loss or risk, personal or otherwise, incurred as a consequence, directly or indirectly, from any information or advice contained here. Babylist may earn compensation from affiliate links in this content. Learn more about
how we write Babylist content
and the
Babylist Health Advisory Board
.
The freshest in parenting this week, delivered to your inbox