Best Toddler Backpacks
Pint-sized packs just right for toddlers toting snacks, books or toys—and who want to look cool while doing it.
Babylist editors love baby gear and independently curate their favorite products to share with you. If you buy something through links on our site, Babylist may earn a commission.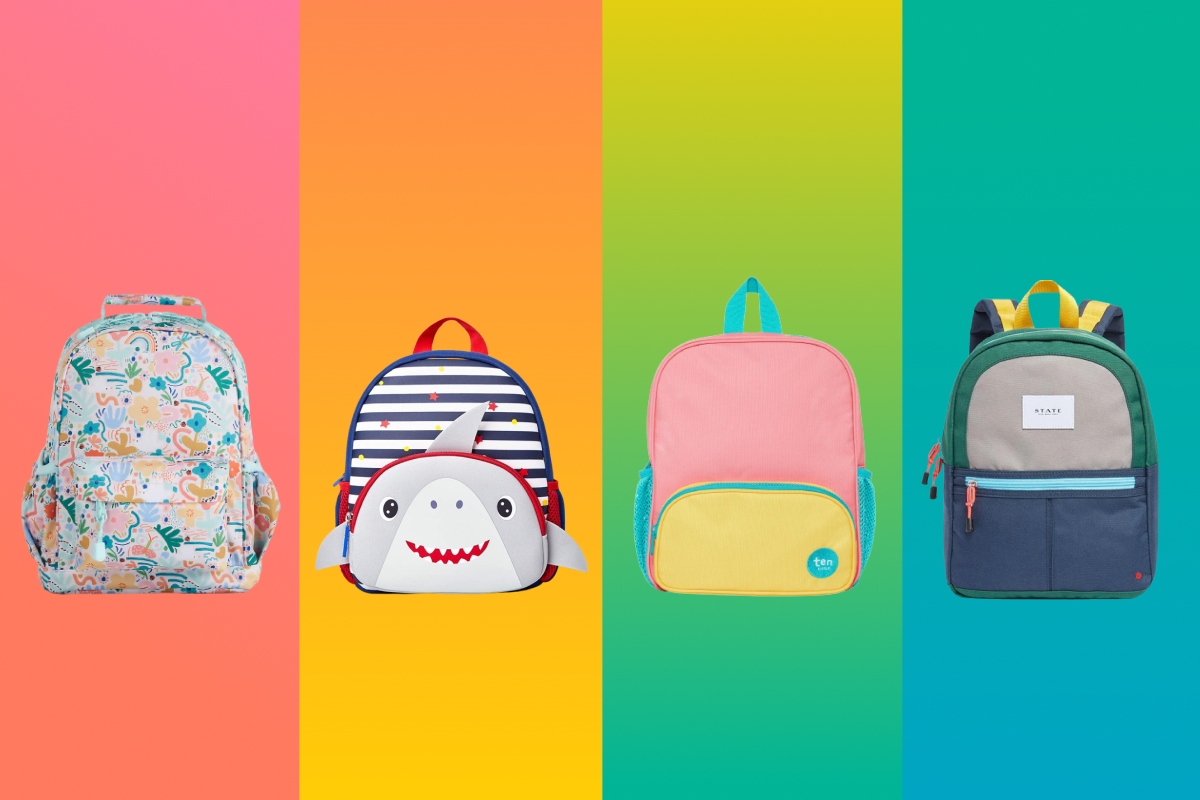 Whether you're sending your little one to school or daycare, heading off on a family adventure or just looking for a spot to store all those tiny treasures, a toddler backpack is a helpful (and cute) accessory. There are plenty of toddler backpacks to choose from—but you'll want to pay close attention to size and a few other important features before you buy.
Babylist's Top Picks for the Best Toddler Backpacks
Read full reviews of the best backpacks for toddlers below.
How We Chose Our Best Toddler Backpacks
We utilized insight from the Babylist editorial team, including Gear Editor Jen LaBracio, an expert in the baby space for over six years and a mom of two who has written hundreds of baby gear guides and personally researched and tested hundreds of baby products, including many toddler backpacks.
We consulted the American Academy of Pediatrics' (AAP) backpack safety guidelines, keeping in mind features such as backpack size and weight, strap and back padding and the inclusion of a waist or chest strap. We also considered things like durability, washability and functionality.
Features to Look for When Buying a Toddler Backpack
Even if you don't love to shop, picking out a toddler backpack can be fun—there are so many prints, patterns and designs available, and there's something particularly delightful about sorting through pint-sized backpacks for your tiny toddler. You should keep a few things in mind while shopping, though.
Size and Weight
Size and weight are the two most important things to pay attention to when choosing a backpack, especially when you're shopping for a toddler—and bigger isn't better. According to the AAP, look for a backpack that goes from your toddler's waist up to about one to two inches below their shoulders. This means the backpack you choose likely won't hold a ton, but it will be appropriately sized for your small child. (Most toddler backpacks are between 10-12 inches tall.)
When packed, a backpack shouldn't weigh more than fifteen percent of your toddler's body weight. Have a thirty-pound toddler? Their backpack shouldn't weigh more than four and a half pounds.
Some preschools and daycares have specific backpack size requirements in place, so check for guidelines before you buy.
Comfort and Support
Look for a toddler backpack with broad, padded and adjustable shoulder straps that distribute weight evenly across your child's back. Other features like a padded back and a waist belt or chest/sternum strap can also help provide increased comfort.
Durability
Toddlers are rough on…well, everything. Your toddler's backpack should be made from a durable material that can stand up to lots of wear and tear. If you live in a rainy climate, look for a water-resistant or even completely waterproof backpack.
Washability
Make sure the backpack you choose is either machine washable or easy to wipe or spot clean. Some toddler backpacks have waterproof or wipe-clean linings, a nice bonus, especially if your toddler will be toting around food or anything wet like a bathing suit.
Functionality
A large interior pocket, outside zippered pockets and pouches and a side pocket for a water bottle are all nice-to-have features in a toddler backpack.
The Best Backpacks for Toddlers
This information is provided for educational and entertainment purposes only. We do not accept any responsibility for any liability, loss or risk, personal or otherwise, incurred as a consequence, directly or indirectly, from any information or advice contained here. Babylist may earn compensation from affiliate links in this content. Learn more about
how we write Babylist content
and the
Babylist Health Advisory Board
.
The freshest in parenting this week, delivered to your inbox