Stroller Accessories Guide
Last Updated: March 4, 2016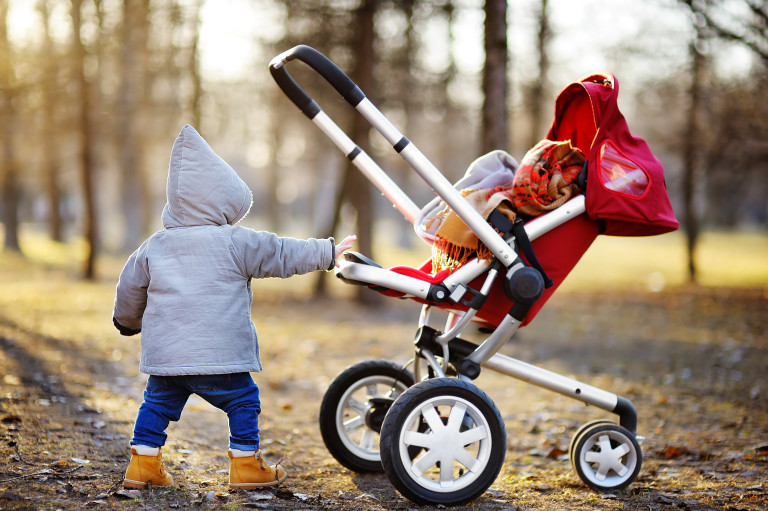 Selecting a stroller can be overwhelming enough (speaking of, check out our Best Strollers of 2016 picks). The last thing you need is to stress out about accessories. Does your stroller really need a rain cover, sun cover, organizer, and 5 cup holders?
The truth is that gear add-ons aren't absolute necessities, so don't sweat it, especially if you're on a budget. But many parents do find that, depending on their location and lifestyle, a few key accessories can be extremely useful, for both themselves and their little ones. Here are our top picks that might save you a headache or two.
Toy Attachments
WHY WE LOVE IT
When your baby is little, toys will stay right where you put them. But as soon as she learns to throw things, she'll want to practice watching gravity at work, which means her favorite toy could get tossed on the side of the road and lost forever. A few toy straps that attach to your stroller could save you a lot of tears later.
PERFECT IF
Your little one usually travels with at least a few toys.
---
Snack Tray & Cup Holder
WHY WE LOVE IT
It's hard to imagine now that snacks will be such an important part of your life a year from now, but once your baby starts solids, you might find that snack trays are your best friend. When you're in a hurry to finish shopping and your toddler really wants to practice walking, a little snack in the stroller will go a long way.
PERFECT IF
You take your stroller on long days out, like to a park, mall, or festival.
---
Running Board
WHY WE LOVE IT
A running board turns your single stroller into transportation for two without the expense of purchasing a double stroller: the toddler stands on the back in front of you, while baby rides in the seat. Many toddlers love this option. It gives them the fun of standing up without the work of actually walking.
PERFECT IF
You already have a toddler, or if you plan on having another baby within a few years.
Parent Organizer
WHY WE LOVE IT
If you're going to be out for longer than a few minutes, a parent organizer will make your walk much more pleasant. Most include cup holders as well as space for your keys and wallet.
PERFECT IF
You don't want to keep digging around in your bag for your essentials.
---
Choosing what's right for you
Consider your lifestyle, your budget, and where you live when picking out accessories. Also keep in mind that you don't need to buy all you stroller add-ons at once. As you start using your stroller, it will be easier to figure out what you really need. And if you're still deciding on which stroller to use, check out our picks for the Best Strollers of 2016 right here!
About BabyList
Looking for the best items for your growing family? Add all your favorite baby products to ONE registry with BabyList. You deserve to get exactly what you want.