13-Month-Old Toddler: Your Little Tyke With Big Preferences
13-Month-Old Toddler: Your Little Tyke With Big Preferences
Tips for your parenting your 13-month-old toddler plus ideas for cleaning out infant gear.
Babylist editors love baby gear and independently curate their favorite products to share with you. If you buy something through links on our site, Babylist may earn a commission.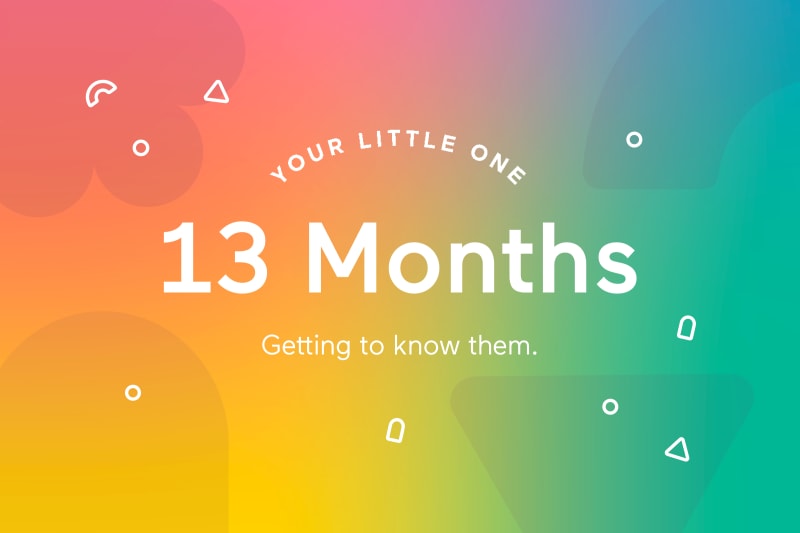 Your Little Tyke With Big Preferences
By now, your little one probably has particular ideas about what they'd like to eat (or throw off the high chair), when and where they'd like to sit (aka anywhere but the car seat) and how they'd like to play (fun fact: throwing things off the high chair counts as play). And if their strong opinions and preferences aren't always aligned with what you need or want them to do, you are not alone.
Dr. Becky, the clinical psychologist and parent whisperer behind Good Inside, says that it's normal and even healthy for toddlers this age to test limits and challenge boundaries. In the "Yes, One-Year-Olds Have Tantrums" episode of her podcast, she shares practical ideas and strategies for helping them learn during these challenging moments (ahem, tantrums) while keeping your calm.
Parenting Toolkit: More Helpful Tips
🗣️ How to Thwart a Toddler Tantrum
📦 Toddlers' Favorite Household Items: Safe or Not?
⛔ 10 Ways to Say "No" Without Saying It
---
Did You Know?
Research has shown that when children are given opportunities to experience diversity, they gain comfort in racial, religious, language and lifestyle differences—and books are a wonderful way for them to see realities and experiences different than their own. Here are some of our favorite diverse children's books.
---
Snacks Toddlers Love
Active toddlers need snacks between meals to keep them energized. Here's a list of easy, healthy toddler favorites (including how to prepare fresh options and which pre-packaged brands we love most).
---
The Best Toddler Blankets
We've rounded up our favorites for the stroller, the crib and toddler beds. And for early walkers who aren't quite ready to transition out of a sleep sack, we're sharing our favorite wearable blankets, too.
This Month: Get Rid of Old Baby Stuff
🧦 Looking to recycle used clothing? Brand-specific programs like Carter's Baby and Kid Clothing Free Recycling Program let you do just this.
📚 Cleaning out the bookshelf? Many national organizations like The Salvation Army, Goodwill and even Zappos will accept gently used books.
🧸 Clearing out stuffed animals? Many organizations won't accept donations because of germs. A good solution: your local pet shelter!
This information is provided for educational and entertainment purposes only. We do not accept any responsibility for any liability, loss or risk, personal or otherwise, incurred as a consequence, directly or indirectly, from any information or advice contained here. Babylist may earn compensation from affiliate links in this content. Learn more about
how we write Babylist content
and the
Babylist Health Advisory Board
.
The freshest in parenting this week, delivered to your inbox