Best Baby Clothes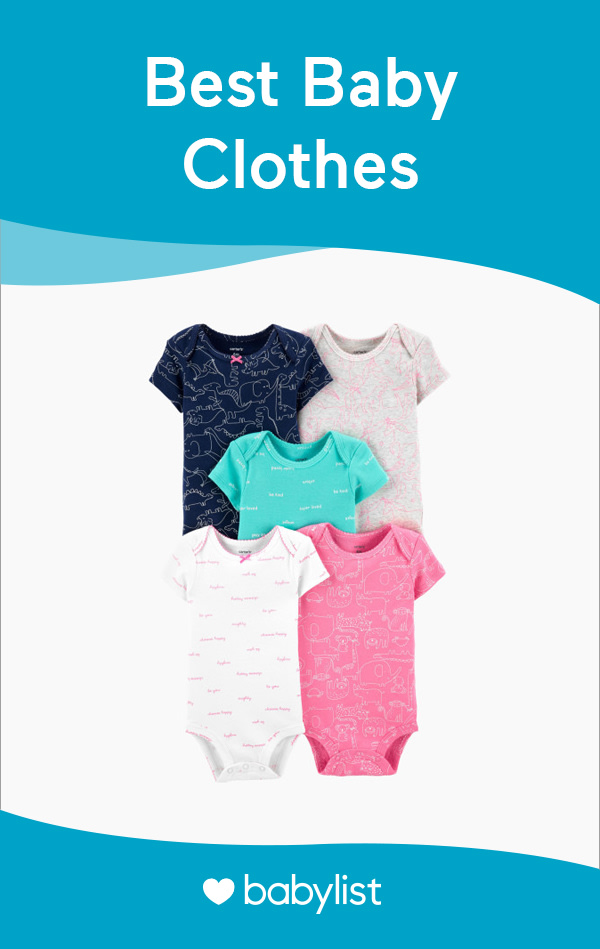 Baby clothes are adorable, but they also have to stand up to poopsplosions and copious amounts of drool and be as comfy as a pair of sweats. And, with so many options out there, it's hard to know where to go for what.
Let us make it easier for you: First, find out how many baby clothes you'll need. Then, check out this list of our favorite items of clothing that range from cute and fun to totally practical.
BTW: These clothing items are featured in the photo above: Finn + Emma jumpsuit, Eyee Kids Headband
---
Choosing what's right for you
Useful features on your baby's clothing can save time, stress and even mess—which is music to your ears if you're a sleep-deprived and busy parent. Plus, the colors and patterns on these outfits are pretty darn cute. With the right designs, the best baby clothes can be both super handy and super adorable.
This information is provided for educational and entertainmentpurposes only. We do not accept any responsibility for anyliability, loss or risk, personal or otherwise, incurred as aconsequence, directly or indirectly, from any information oradvice contained here. Babylist may earn compensation fromaffiliate links in this content. Learn more about
how we write Babylist content.
The freshest in parenting this week, delivered to your inbox