Best Gender Neutral Baby Clothes
Last Updated: July 7, 2016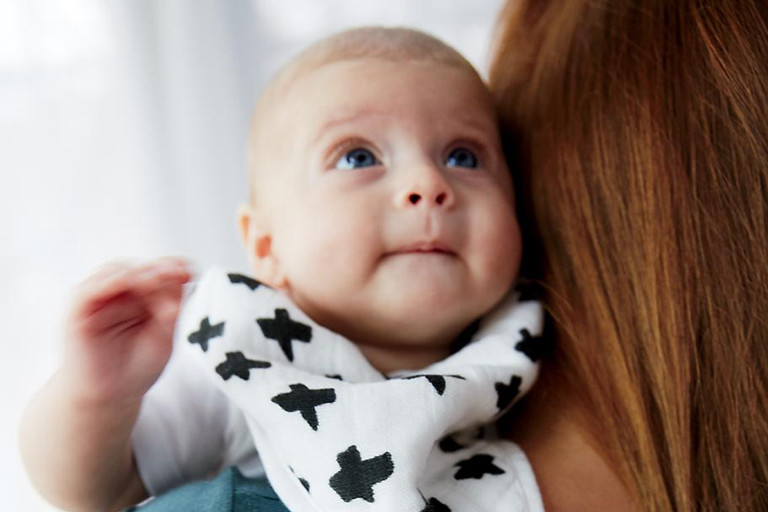 Whether you've opted to keep the sex of your baby a surprise or you plan to have another kiddo down the line, gender neutral clothing is a smart registry staple.
Lucky you! Unlike in the past when "gender neutral" was just another way to say "yellow," contemporary designers offer an array of cute clothes that will allow your little one to go forth fashionably.
While friends and family will be eager to purchase the irresistibly itty-bitty newborn outfits, remember to register for clothing in a range of sizes and for a variety of seasons. Preparing a good stash ahead of time will make life easier down the line. We've curated some of our favorite gender neutral finds below to help you jumpstart your baby's wardrobe.
(Bib image above from Land of Nod.)
---
Rainbow Brights
You can't go wrong with a spectrum of vibrant, rainbow-inspired pieces. Fill your wishlist with hues that make your heart happy like the following bold and bright pieces.
---
BLACK-AND-WHITES
Dramatic black-and-white prints are always on-trend, and their high-contrast patterns are among the first objects baby will be able to see. This contemporary-yet-classic palette is the perfect - and stylish - pick for boys and girls.
---
BASIC SHAPES
These geometric-inspired pieces are perfect for the parent who wants a modern vibe. Hints of mint, pops of muted orange, and subtle metallic accents keep your baby looking extra chic!
---
Brilliant Neons
Bold, uplifting, and perfect for boys or girls, neon-saturated pieces will illuminate even the most blasé days.
---
Greys for Days
If you are overwhelmed by neons and rainbow shades, opt for the neutral but always fashionable grey.